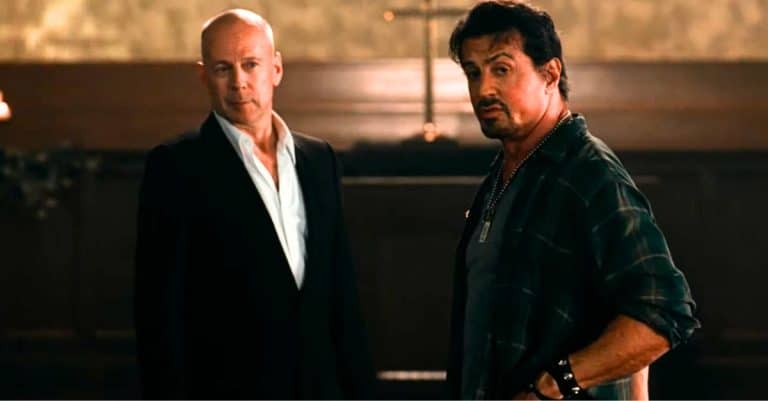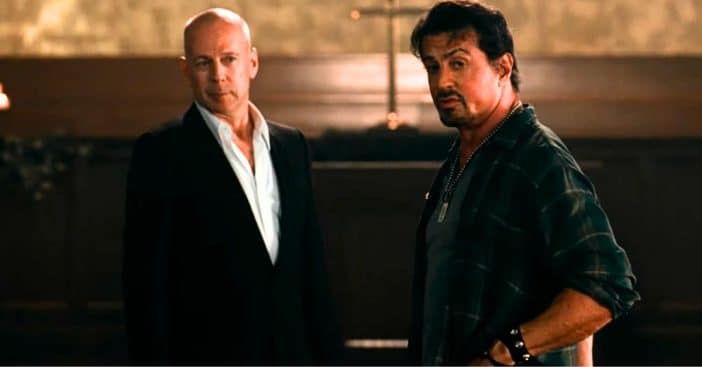 Action movie icons Bruce Willis and Sylvester Stallone have crossed paths on multiple occasions, thanks in no small part, to The Expendables franchise. The meeting between their characters – and that of Arnold Schwarzenegger – in the first entry of the film series was one of the movie's most anticipated scenes.
Today, Sly and the Governator are extending words of compassion to the Die Hard alum after it came to light that Willis was diagnosed with frontotemporal dementia (FTD). But there was a time when Stallone slammed Willis as "greedy and lazy" and replaced Willis in The Expendables for Harrison Ford. What happened?
Sylvester Stallone excitedly replaced Bruce Willis for 'The Expendables 3'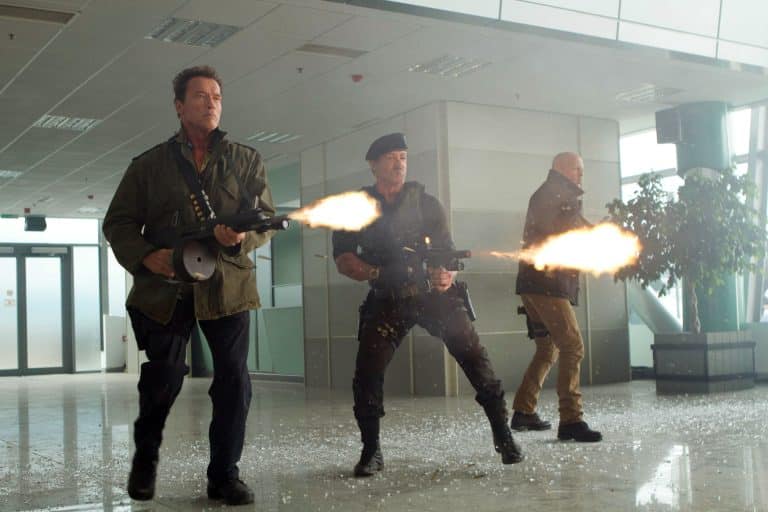 2010 saw the meeting of Willis, Stallone, and Schwarzenegger in the first The Expendables, the first time the three action icons appeared on screen at the same time together. For this occasion, Willis had a relatively small part as Mr. Church, back when it was just a cameo role. But jump ahead three years to The Expendables 2, and Willis had an expanded role alongside his former peers.
The Expendables was set up for a third entry, with Willis set up to return. The plot called for Willis to have a smaller role and he would be asked to shoot for four days, paid $3 million as his salary. That's when Willis objected, demanding $4 million.
Back in 2013, a source told The Hollywood Reporter, "He said he'd drop out unless he got $4 million. A million dollars a day. Stallone and everybody else involved said no." But things grew more tense still.
Lots of ups and downs for the three icons
WILLIS OUT… HARRISON FORD IN !!!! GREAT NEWS !!!!! Been waiting years for this!!!!

— Sylvester Stallone (@TheSlyStallone) August 6, 2013
With Willis sticking to his demands, and the Expendables team unwilling to meet them, Willis made good on that source's warning and parted ways with the franchise. Following the move, Stallone at the time took to Twitter and announced, "WILLIS OUT… HARRISON FORD IN !!!! GREAT NEWS !!!!! Been waiting years for this!!!!" Then, he shared another post that seems to have since been deleted but continues to exist as screenshots saved on other sites: "GREEDY AND LAZY …… A SURE FORMULA FOR CAREER FAILURE."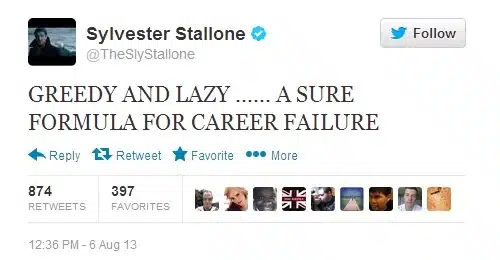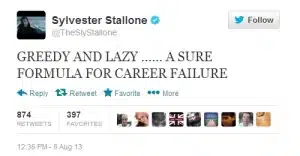 A spokesperson for Stallone confirmed it was Willis that Stallone was referring to in those passionate tweets.
Similarly, Stallone also had a rivalry with Schwarzenegger that culminated in the two trying to sabotage each other's projects. But these days, they count each other as friends and even go on vacations together. Along the way, a similar phenomenon happened with Sly and Willis, and the former trio of colleagues is looking to reunite, for Willis's benefit as he battles FTD.