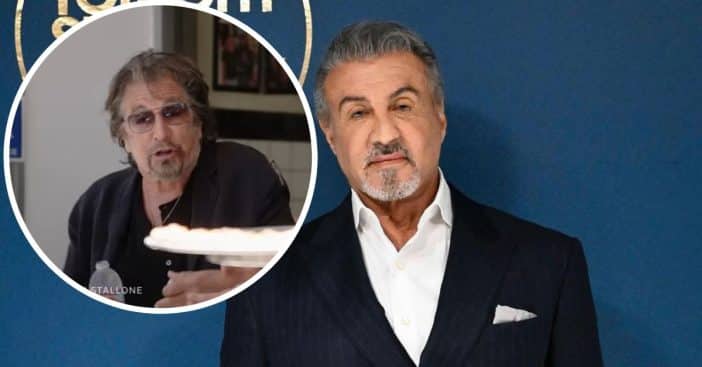 Sylvester Stallone is venturing into new territory with his upcoming reality show, The Family Stallone, which chronicles the lives of the actor, his wife, and their three daughters. The show will debut on Paramount+ on May 17 in the United States, Canada, Latin America, and Brazil, and it will premiere the following day in the United Kingdom, Australia, and Italy.
A recently released trailer for the series offers a sneak peek into the daily lives of the Stallone family, both at home and in their professional lives. However, the teaser does not only feature members of the Escape Plan actor's family, other familiar faces from Stallone's movies, like Al Pacino and Dolph Lundgren, also made appearances.
Sylvester Stallone says his new series is all about family
The 76-year-old, in an interview with PEOPLE, revealed that the documentary series would consist of eight parts and will bring out a new perspective on his life. "The series is going to shock people, for sure. Because a lot of times people say, 'Oh reality TV?' and, you know, 'Does he need a job or something?'" Stallone explained. "I'm feeling I have this resurgence go on. My time for this will show me, what it's like, not when you're Oprah or retired. It's the ultimate home movie, I'll say."
The Rocky star further revealed that at this point in his life, bonding with his children and wife is of great importance to him. "Family is all that matters. In life, I just want to set my dreams and aspirations, and now it's their turn," Stallone stated. "I'm not going to be around forever, so I'm embracing being cool, which means I have to take a lot of you know what. But, it's worth it."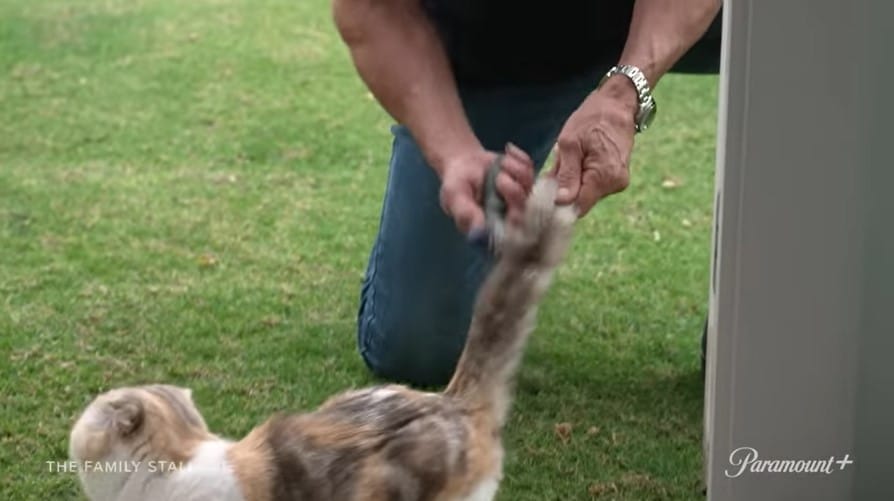 Sylvester Stallone reunites with Al Pacino in The Family Stallone's trailer
The trailer's opening scene introduced Stallone as "one of the world's biggest stars," and invites the audience to see the actor from a different perspective from what he is known for. The 76-year-old is projected as a family man, brushing his cat, thus taking him off his regular tough-guy personality.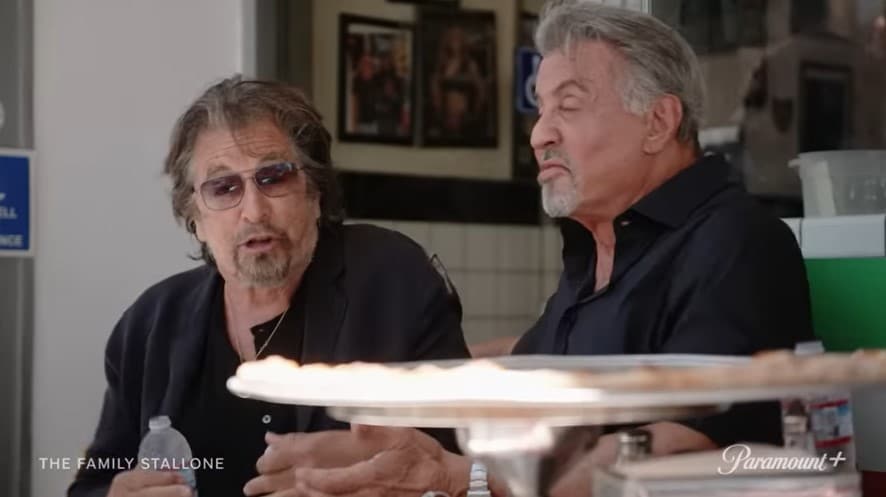 The two minutes video further showed Oscar winner Al Pacino spending time with Stallone and Dolph Lundgren, who played the role of Villain, Ivan Drago in Rocky IV alongside Stallone. The clip also detailed an instance where Al Pacino was seen playfully teasing his friend about the presence of reality show cameras."I feel as if I've just jumped into 'Stallone World!'" Al Pacino said.