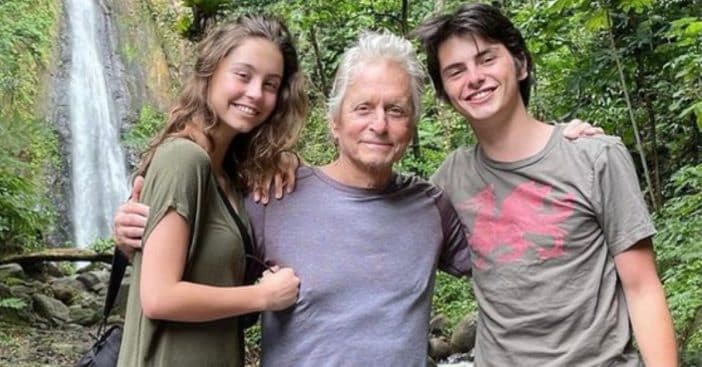 Michael Douglas is the son of the late famous Kirk Douglas. Before his death, Kirk became a leading man of the '50s and was ranked the 17th-greatest male star of Classic Hollywood cinema by the American Film Institute. Michael's own son, Dylan, is already channeling his famous father, if not yet in career trajectory definitely in looks, at a recent event in NYC.
Michael, 78, began his own acting career in '66 and has accumulated numerous awards, including five Golden Globes, two Academy Awards, and a Primetime Emmy. He and wife Catherine Zeta-Jones, 53, are also the proud parents of two: Dylan Michael and Carys Zeta. Here's the latest on the famous family.
Dylan looks just like his father Michael Douglas at an NYC event together
Michael Douglas, 78, is dapper alongside son Dylan, 22, as they lead celebrities at Broadway opening of Good Night, Oscar https://t.co/qdIm29cQco

— Daily Mail Celebrity (@DailyMailCeleb) April 25, 2023
Born August 2000, 22-year-old Dylan was already looking like his father Michael as the two attended the opening night of the Broadway play Good Night, Oscar, in NYC on Monday. It's not too often to see this lineup of family members together; sometimes Catherine and Michael will be out together at events, but their kids are more often than not absent.
But father and son were in their element, standing side by side in fancy evening attire. Adding to the fun look was the fact that their outfits were almost inverses of each other; Michael's jacket was a deep navy, while Dylan's shirt was a dark blue with stripes. Dylan's jacket was a messy dark gray while Michael's shirt was close to it in black.
The kids might be channeling their parents in multiple ways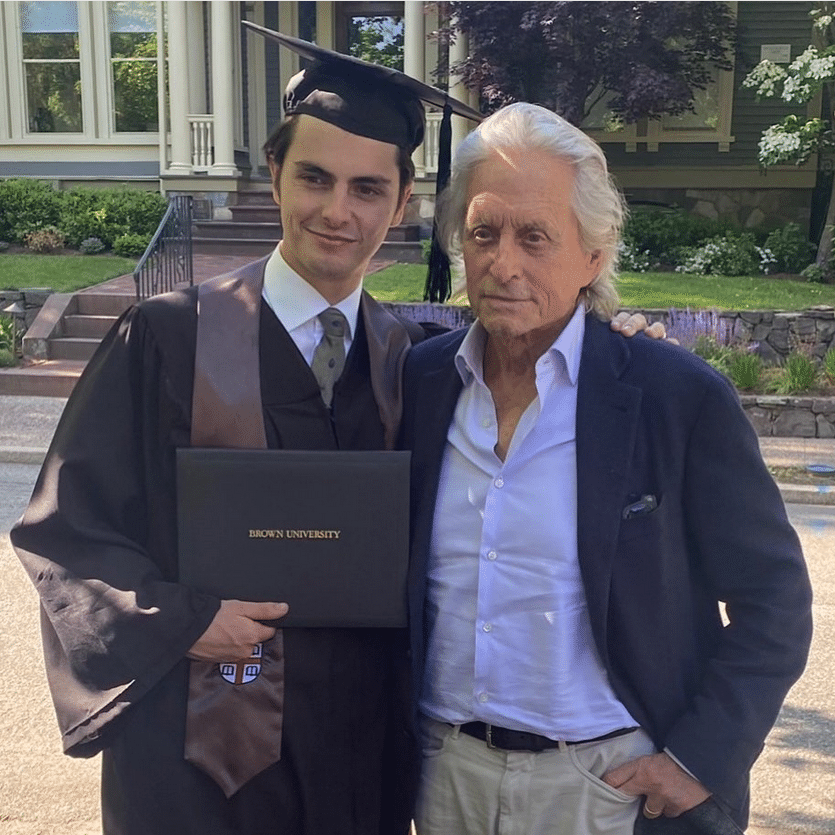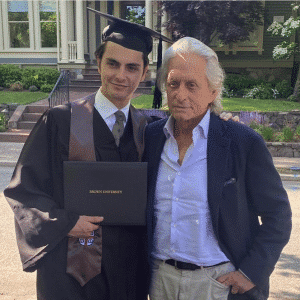 Back in May 2022, Dylan became a proud graduate of Brown University, or a "Brownie," as they're called. Unlike his dad Michael, Dylan actually majored in political science – Michael got his B.A. in dramatic art. But Dylan has kept his fingers in multiple pies, Catherine revealed. "My son has done theater production since high school," she said.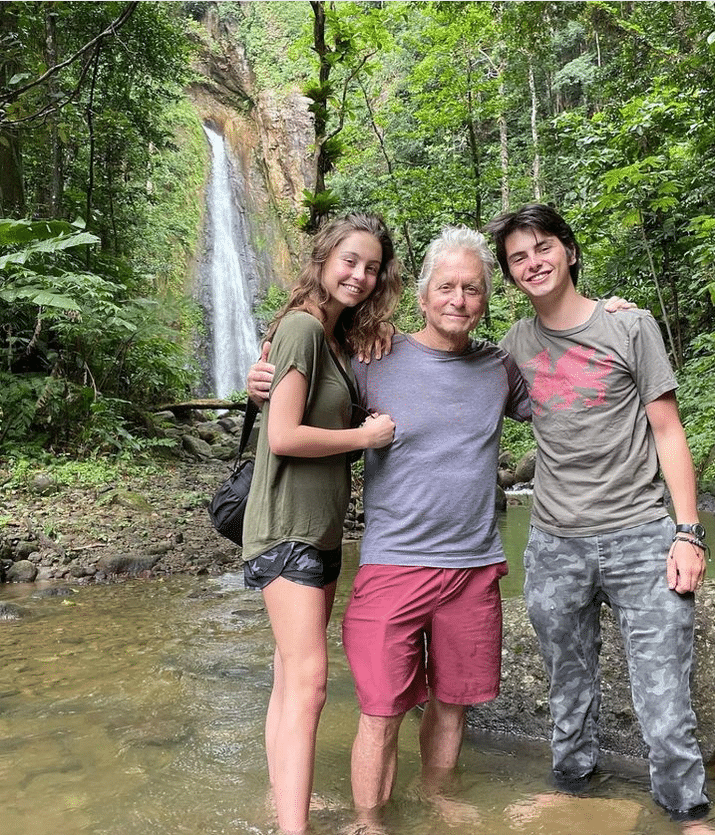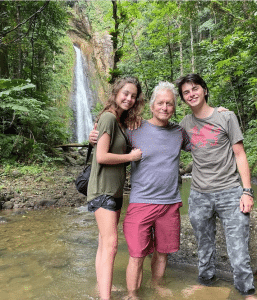 In fact, in general, both kids do harbor interest in the industry their parents came from. "They'd love to join the [acting] business," she further shared, adding, "They've both been to drama camp." Throughout college, which Carys started in 2021, both kids exhibited a thirst for knowledge no matter the field. Catherine called them both history buffs, and so far Dylan is doing internships and working on political PACs. It's unclear if Michael will ever be heading to NYC to see a play starring Dylan. But staying involved in a bit of everything, he's got plenty of options ahead of him.