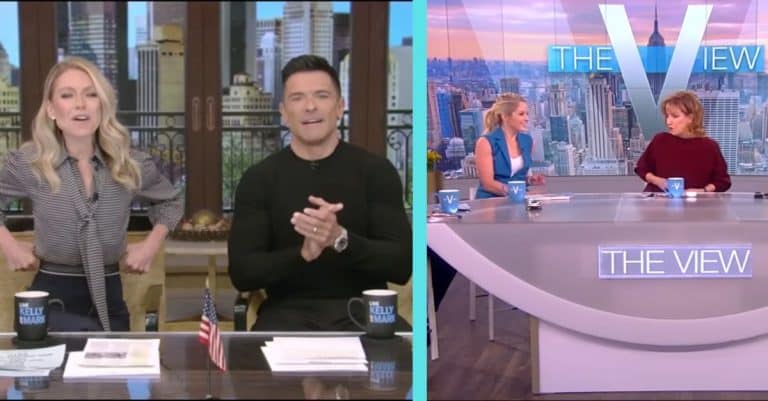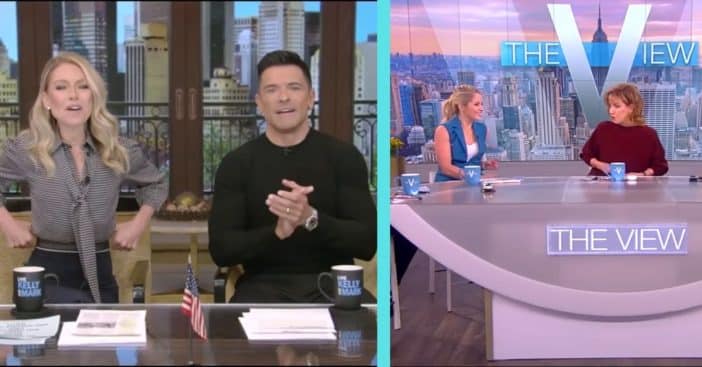 The world of daytime television experienced a minor shakeup after Ryan Seacrest bowed out the previously-dubbed Live with Kelly and Ryan, to be replaced with Mark Consuelos, husband of the show's remaining other half Kelly Ripa. However, some views of Live would rather the show get dropped, leaving more time for The View to air on ABC.
Nationally, Live reaches back to 1988, designed with a simple premise as outlined by executive producer Michael Gelman: "They have their coffee mugs and they're chit-chatting about what's going on." Things are kept light and sometimes included trivia and games. The View has a similar approach, though with a focus on hearing from women of different backgrounds and generations. Here's how fans of both are feeling.
After Ryan Seacrest's departure, 'Live' viewers want more time for 'The View' instead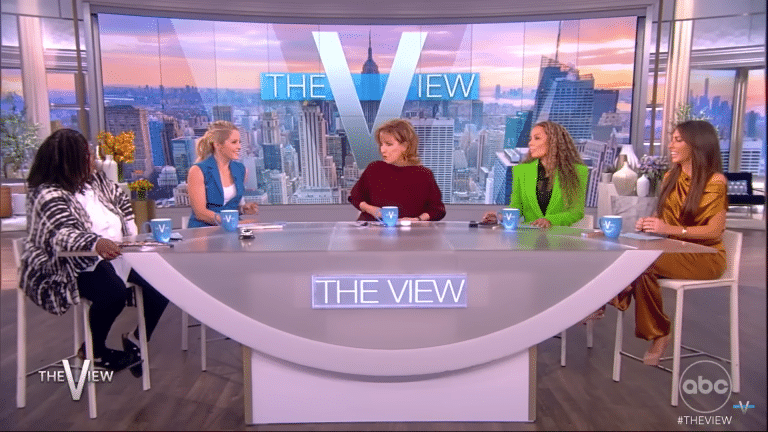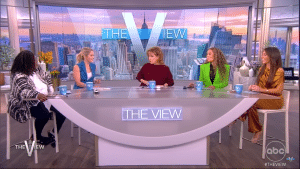 As of April 17, Consuelos has replaced Seacrest opposite Ripa on Live. Reviews have been mixed, with some viewers loving the chance to get to see the married couple even more. Others, however, critiqued Ripa, saying she continually interrupted Consuelos. Some also dubbed the show outright "cringe-worthy" without Seacrest.
The latter category of Live watchers say they're done with the program altogether and say ABC should just drop it, the better to leave more room for The View. Currently, The View has a runtime of one hour; this new approach would double its time on air. "Make 'The VIEW' a longer show & retire 'LIVE,'" urged one Twitter user.
Get a clear view of why Seacrest left Live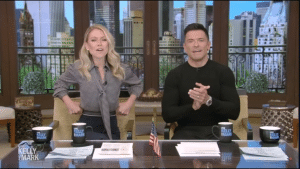 Today, Live viewers have been privy to abundant PDA from Ripa and Consuelos, to mixed reviews. But why has Seacrest left? Seacrest, 48, first joined Ripa back in 2017. "I've been so fortunate in my career to be a part of some incredible TV programs, and I'm excited to join daytime's top entertainment talk show," Seacrest said at the time. "and most important, I couldn't think of anyone I'd rather share this new chapter with than Kelly Ripa – she's a dream broadcast partner, and I can't wait to start."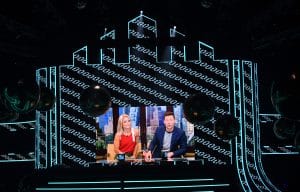 When Seacrest initially signed onto Live, it was just supposed to be for three years, "but I loved the job and working with Kelly so much" he extended that time further. However, now that he's leaving, Seacrest plans on moving from New York City – where Live is filmed – back to Los Angeles. There, he'll be starting his own olive oil business. Exhaustion and burnout influenced Seacrest's choice for a change of pace, a source told Page Six. Wishing him well in whatever he does next!