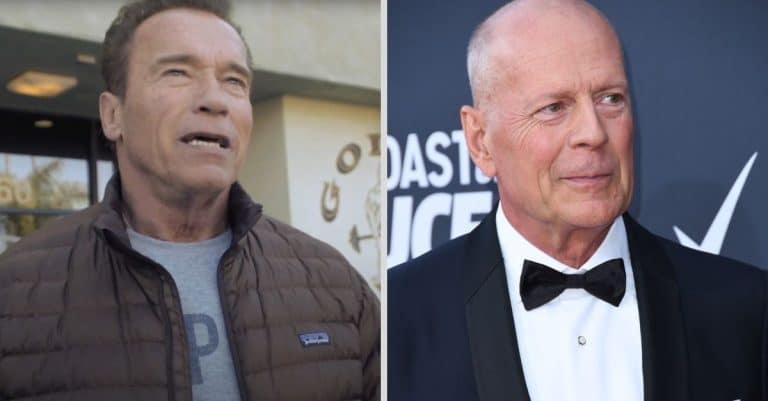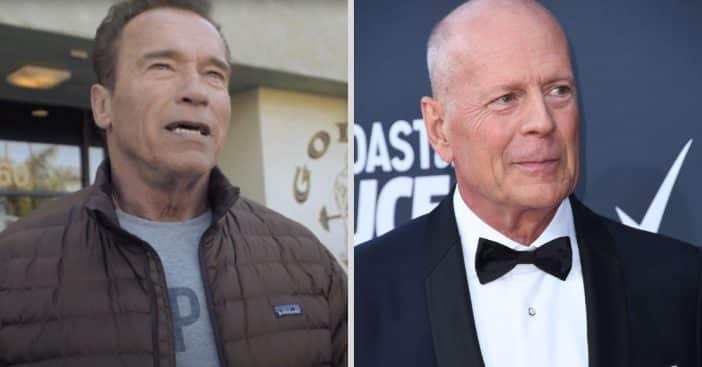 Action icons Arnold Schwarzenegger and Bruce Willis have crossed paths in the past. However, any future collaborations will only take place in private, in their personal lives, as Willis has retired following a diagnosis of aphasia and frontotemporal dementia (FTD). Schwarzenegger, however, keeps tabs on his colleague and friend, and has given updates when he can.
Willis, Schwarzenegger, and Sylvester Stallone all appeared together in The Expendables franchise. In the 2010 entry, the Governator had more of a cameo role, but the trio reunited in earnest in 2012's The Expendables 2. Here is what actors close to Willis, those outside his familial circle, know about the star.
Arnold Schwarzenegger has limited knowledge of Bruce Willis compared to the 'Die Hard' actor's family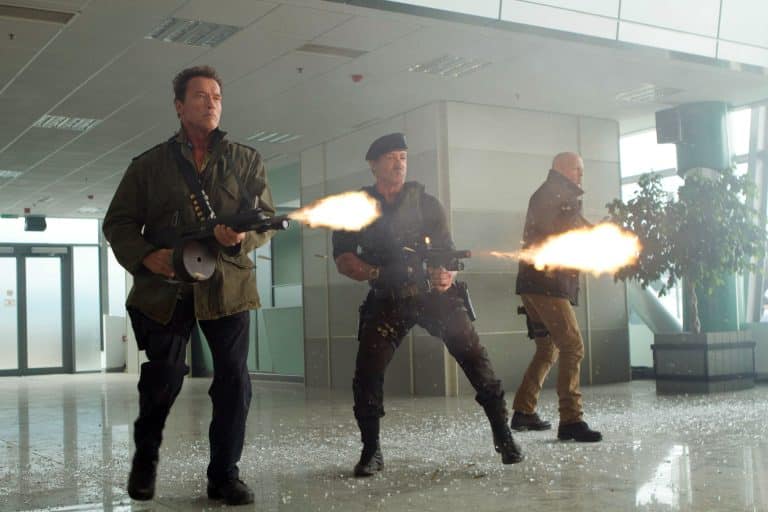 Back in early 2022, Willis was diagnosed with aphasia, a cognitive condition that affects the person's ability to process language. His family subsequently announced the actor's retirement, and since then Willis has been in the spotlight far less, living instead a quiet, domestic life with his wife Emma and their daughters.
Former colleagues such as Stallone and Schwarzenegger have been kept in the loop somewhat through Emma, as well as Willis' ex-wife, Demi Moore. But information has been limited. "I think Bruce is very secluded," Schwarzenegger was able to share, "but I haven't had a chance to talk to him yet."
Trying to fight together still
Willis' retirement was announced in a post shared by multiple family members, including his children with Moore. The news was met with an outpouring of support from fans and friends – including former colleagues. Stallone had been one of the first to issue a public comment on his social media pages. "We go back a long way," Stallone reminisced. "Praying for the best for you and your wonderful family."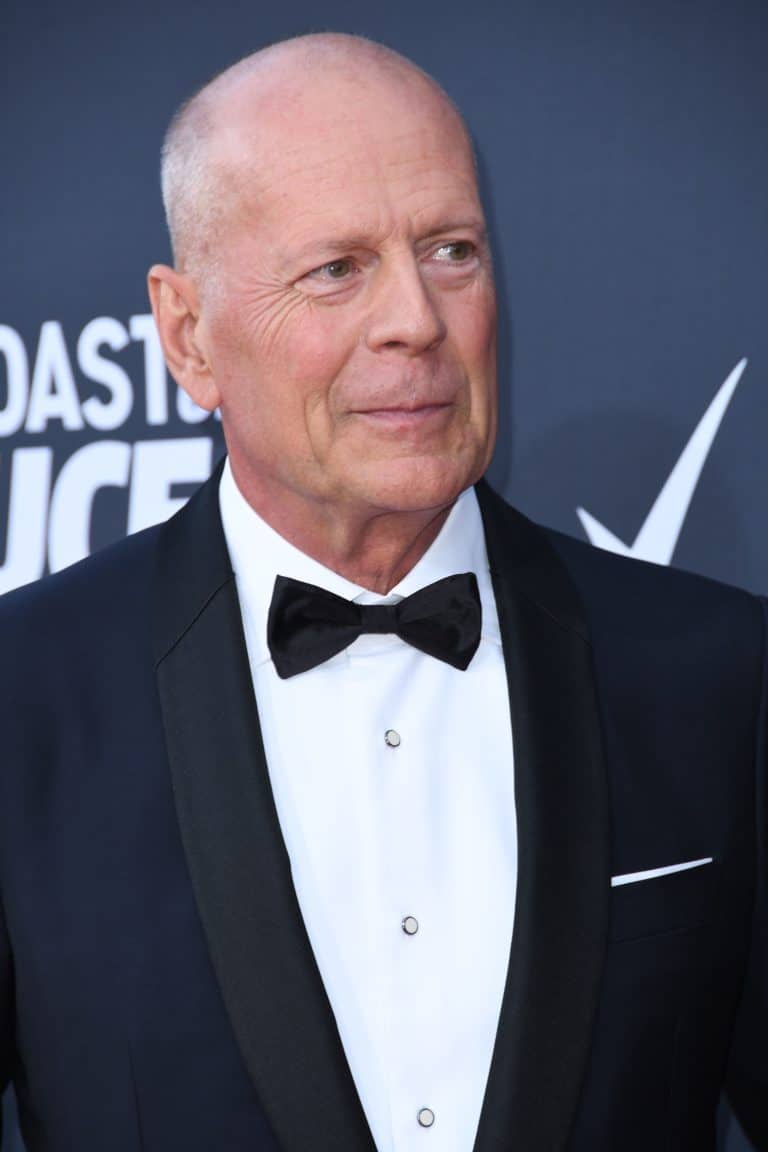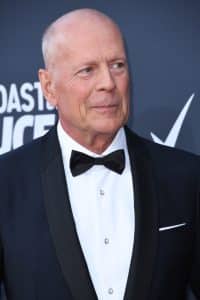 However, similarly to what Schwarzenegger is experiencing now, Sly found Willis to be "incommunicado" in the immediate aftermath of his retirement and aphasia diagnosis. But he also acknowledged that both Willis and his extended family were in the midst of "really, really difficult times."
However, following Willis' FTD diagnosis, his family has been attentive of the support he may need and so they have initiated family reunions – and Moore voiced plans to reunite the Expendables gang for Willis' benefit. It's part of an extended support plan that both Sly and the Governator are eager to participate in.