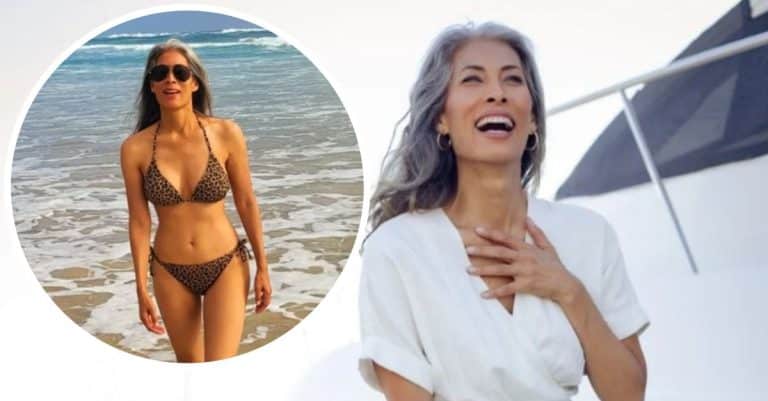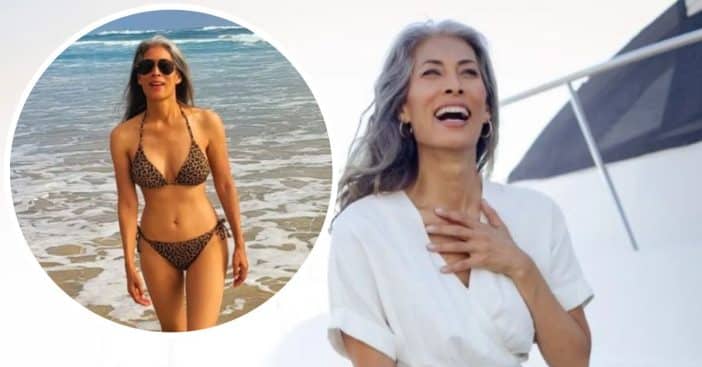 It all started when Nina Cash and her husband, Aaron, were on vacation in Australia Beach during the New Year—Aaron took out his camera to take some sizzling shots of his wife. "It was January 2nd in Australia, which meant it was January 1st in America… and I hadn't worn a bikini in forever," Nina told Fox News Digital. "So, I wore a bikini, and my husband took some candid shots."
The mother of three admits that she used to joke about modeling post-retirement to her husband and daughters. This time, Aaron encouraged her to apply for SI's casting call. "He said, 'Honey, you should apply.' And I said, 'Oh, I think it's too late. I think [it was over] in October. So he went online and said, 'The deadline is January 1st! Let's do it!'" Nina recalled.
Nina Sent A Last-Minute Application To SI's Call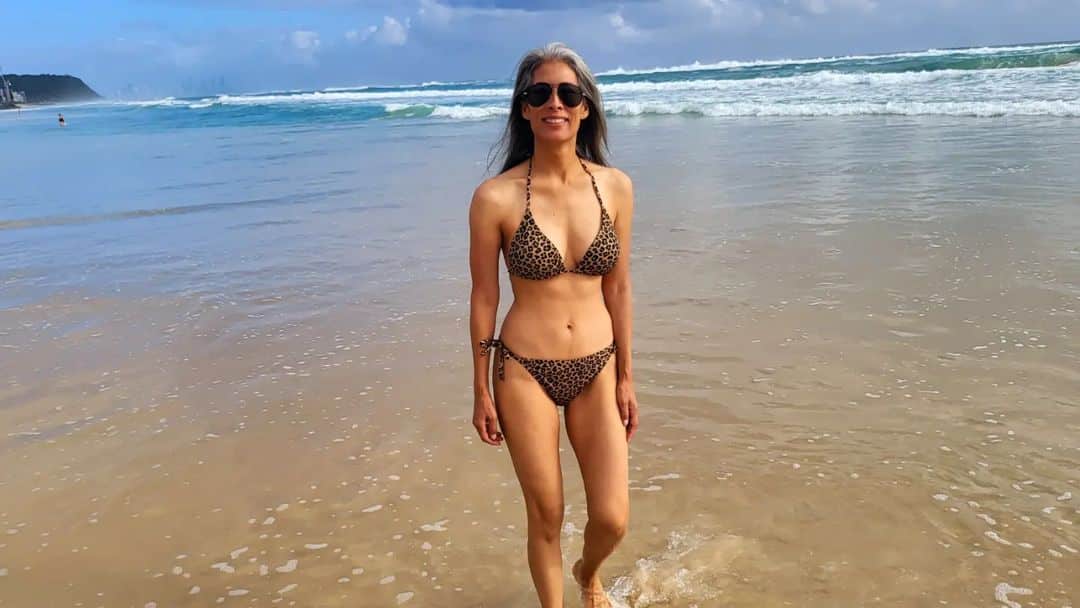 Nina decided to make the shot and sent footage and candids her husband took to SI. "…I sent it in and thought, 'Wouldn't it be a miracle and super cool if I got this?'" Nina recalled thinking. Thanks to that last-minute step, the academic– a retired university associate dean from California, is now a finalist for SI Swim Search 2023.
"My reaction was utter shock. I'm thrilled but shocked that I've made it this far— but happily shocked. And I'm taking it all in…," Nina said of her win after being selected among thousands of applicants. "It's such a great feeling, and I'm embracing it."
'It's Never Too Late.'
Nina revealed that she is inspired by Kathy Jacobs, who became "the oldest rookie" just around the same age as herself. The finalist is now a source of inspiration to others, encouraging whoever needs to hear that it's not too late for them to "have an encore."
"I've got gray hair, I'm diabetic, I'm a retired person, I had a career… I didn't give up on my dream. It's never too late. It's always the right timing," Nina said.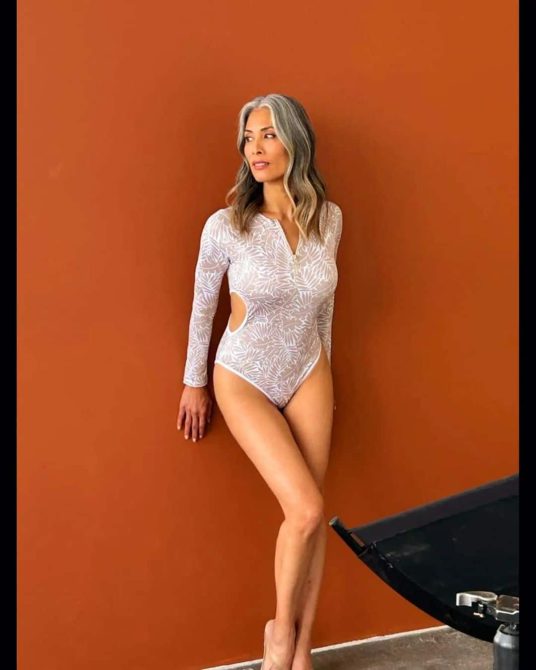 The model also thanked her husband, who played a huge role in encouraging her and helping her apply for the call. "I have such a wonderful husband. He's my biggest and loudest cheerleader… He's over the moon," she gushed. Nina also thanked her daughters and her late father for inspiring her with his kind and warm nature during his lifetime.