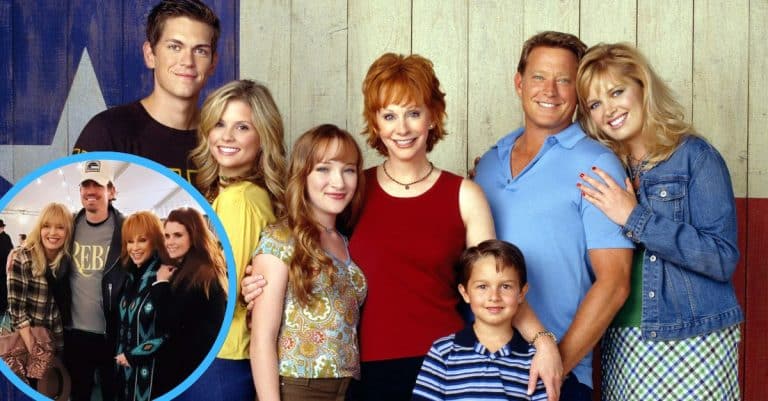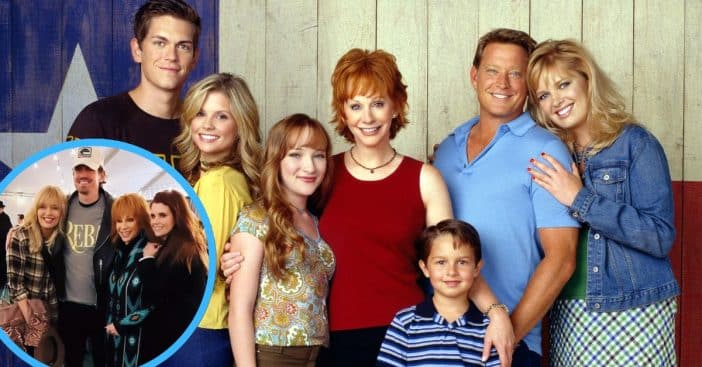 Everyone loves reunions – and everyone loves a comeback. So, when the cast of Reba assembled at a Reba McEntire concert, fans were full of excitement and anticipation – fueled by renewed rumors of the sitcom's return.
The CW's Reba aired from 2001 to 2007. Fans feasted on 127 episodes across six seasons telling the chaotic story of Reba Hart's whirlwind life of twists, turns, and a couple of unexpected pregnancies. Back when it was on the WB, Reba set unprecedented viewership records and fans have been hungry for more ever since it ended. Here's what happened at the cast reunion that has viewers especially excited.
The cast of 'Reba' reunites at a Reba McEntire concert
View this post on Instagram
Last week, Melissa Peterman shared several photos to Instagram featuring the cast of Reba catching up at a McEntire concert. Peterman played Barbra Jean, the dental hygienist who gets pregnant by Hart's husband. In some of her posts, she tagged "@stevehowey @jogarciaswisher @reba @hollywoodbowl #allthefeels #reba #hollywoodbowl."
One post contains footage from the concert venue, while another shows several of them standing arm in arm, their backs to the camera as they look onto where McEntire would perform. Though Peterman's character caused some trouble for McEntire's character in the show, in her posts, Peterman always calls the artist "Queen."
Where do plans stand so far?
View this post on Instagram
Fans loved seeing the Reba "fam" together at the McEntire concert. "I just love this!! This makes me so happy! When's the reboot?!" one viewer implored. By time of writing, no official word of a Reba return came and there was no announcement made at the concert. But rumors – and wishes – are not new to the series. In fact, McEntire addressed fans' questions just last year.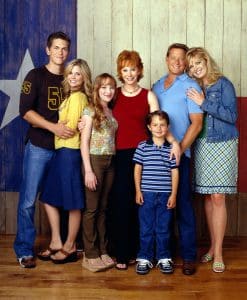 Speaking to iHeartRadio host Bobby Bones last summer, McEntire admitted, "We've really been trying hard to do a reboot of the Reba show. I really want to work with the people that I got to work with during that six and a half years."
For the Reba cast, working together was never a chore. "It was fun, the cast the crew everybody we got to work with and play with, they were wonderful people. We wanted to get back together like a reunion and have fun, so hopefully, that will happen one day." Hopefully, they'll be having fun together again on set, instead of at music venues.