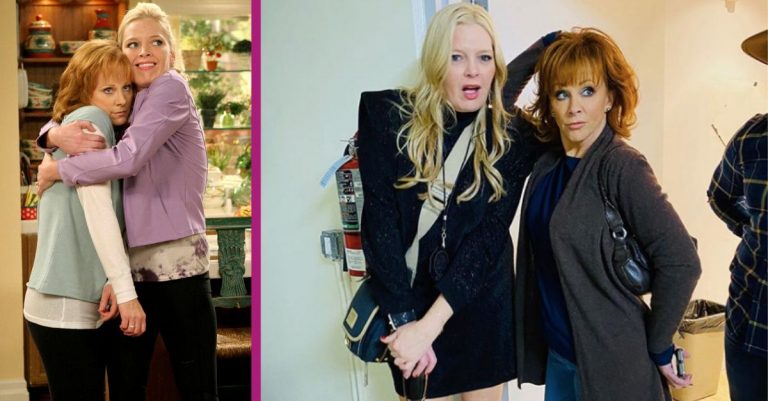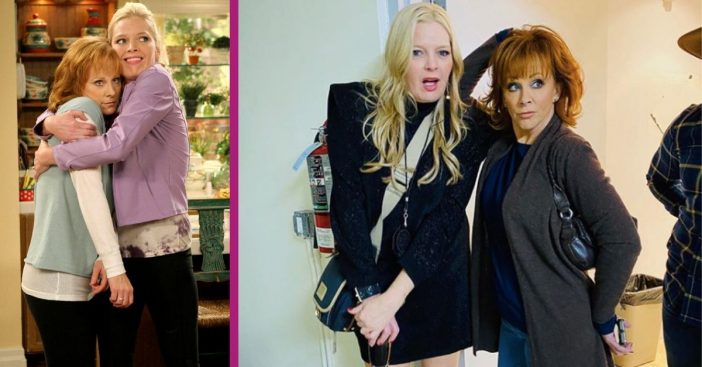 Reba McEntire recently had a little bit of a reunion with her Reba cast member Melissa Peterman, who played the role of Barbara Jean. Peterman had been visiting Sin City to see one of Reba's residency performances on December 15th. To document the reunion, Reba posted a photo of the two together backstage at her show.
"Sorry to bother you ma'am on your photo shoot, but do you know where I can find the nearest bathroom?" is the caption for the photo. And by the looks of the poses, the caption makes sense! Just Reba trying to pull a funny on all of us!
Reba McEntire and Melissa Peterman reunite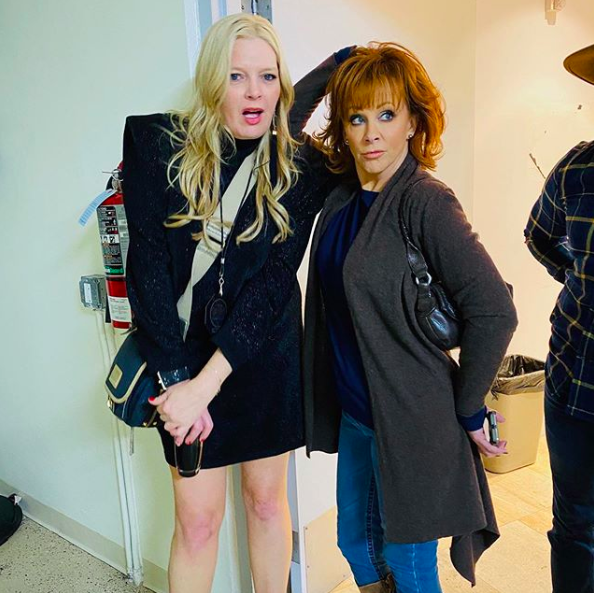 The country star adds the hashtag at the end of her photo caption, "never know who you will see in Vegas." So true! Peterman would also post her own photo from the night. The photo includes Reba, Kix Brooks, Ronnie Dunn and two other friends. She writes, "Best night ever!!! Thank you [Reba] for the hospitality!!!Thank you [Kix] and [Ronnie] for putting up with us! As always the 3 of you bring it and the show was spectacular!! We loved every second!!"
RELATED: Matthew McConaughey Posts Photo Of Reunion With 'Brother' Woody Harrelson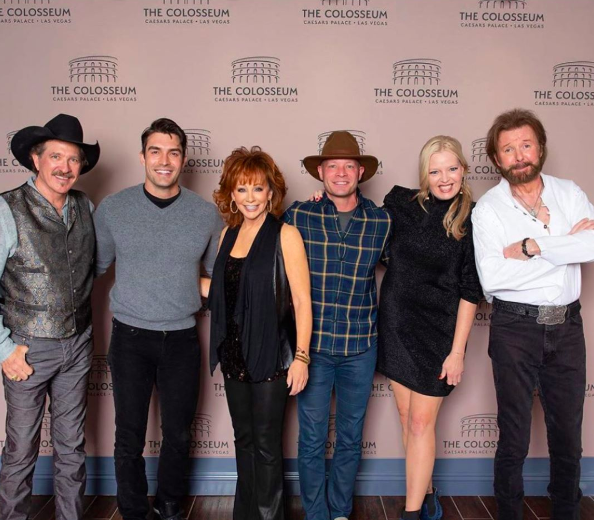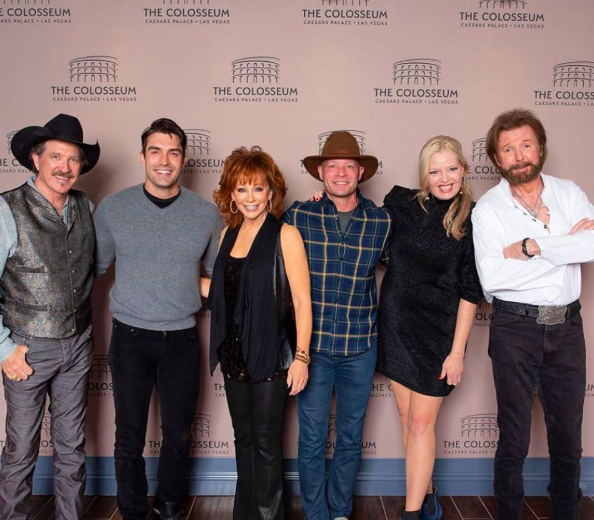 Reba and her co-star would star in the TV show Reba for six whole seasons until the show ended in 2007. The two have reunited many times over the years, evidently staying close. They even reunited on another show, specifically for the Season 4 finale of Baby Daddy in 2015. In a featurette, Reba has said that reuniting with her co-star via acting together feels like "no time has passed at all."
News for Reba's Vegas residency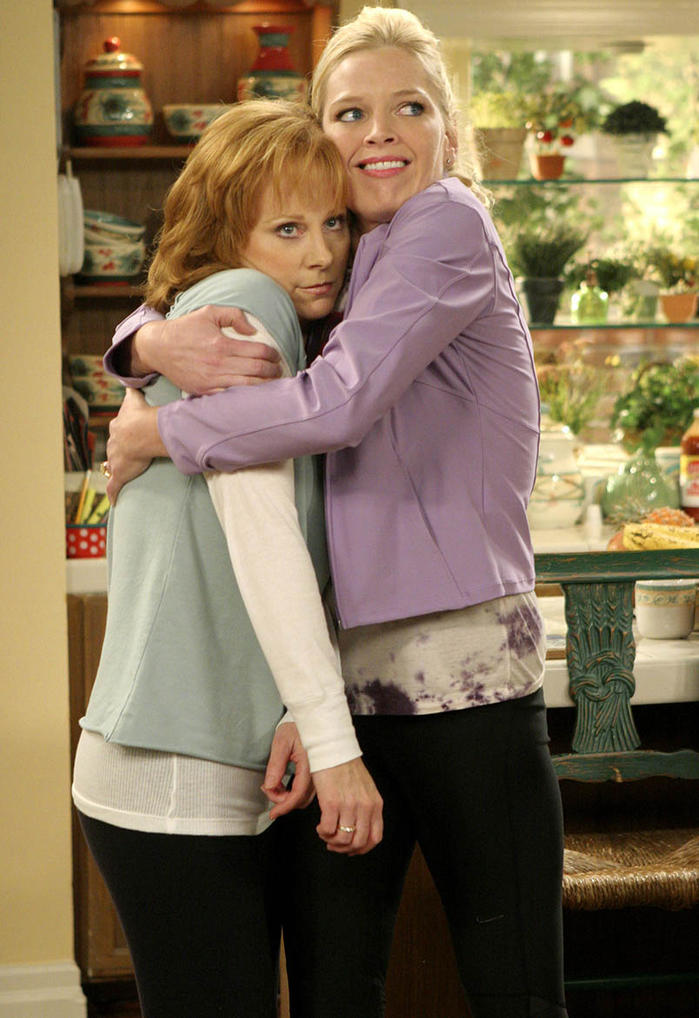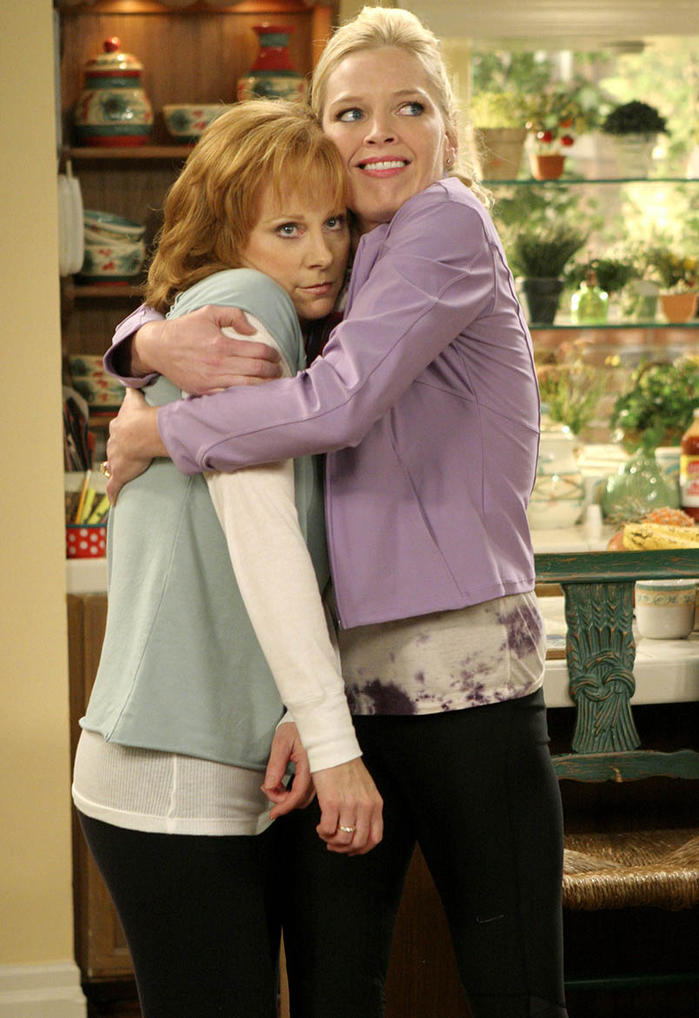 McEntire and Brooks & Dunn would begin their Las Vegas residency in 2015. They recently announced 24 new shows in 2020, which makes it the longest-running country music show in Las Vegas. The performances for 2020 will be spread out through the months of April, June, October, and December.lasv
For the last residency show of 2019, Reba makes sure to commemorate the big day with a photo on Instagram. It's a shot of getting her makeup done in her dressing room. "Last Reba, Brooks & Dunn show of 2019…see ya' all in 2020! #vegas #rebabrooksanddunn," she writes.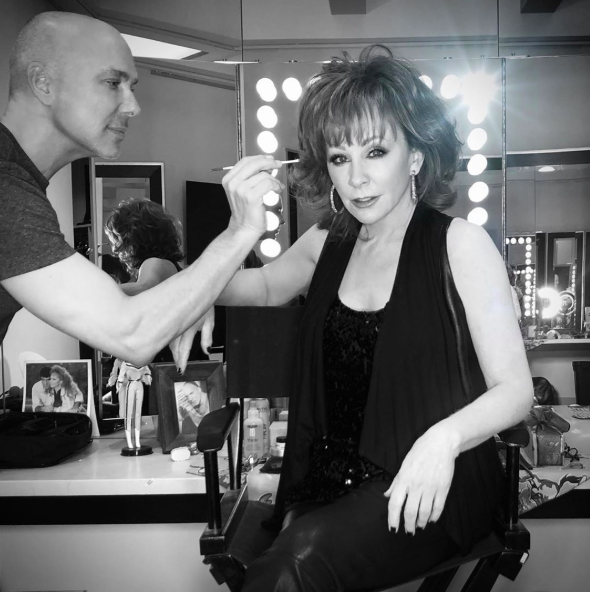 What a lovely little reunion! Check out a scene from Reba below, showcasing both characters in a hilarious scene together.