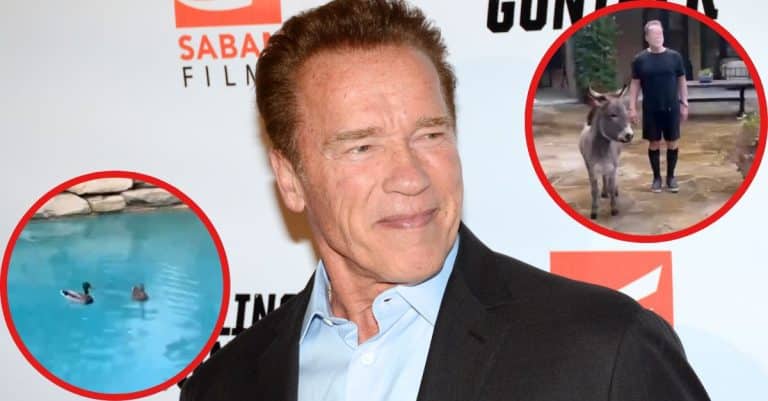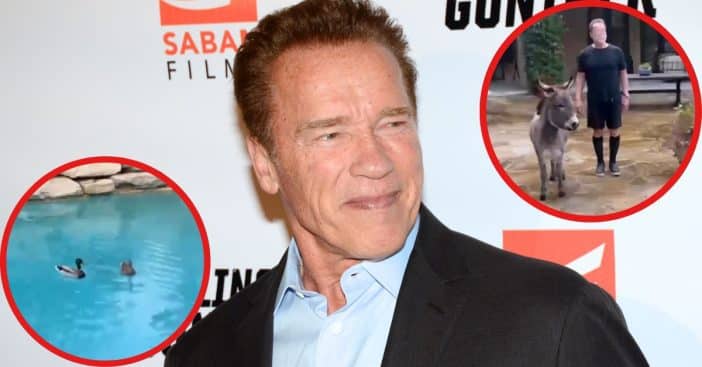 It's the dream of just about any outdoorsy person or animal lover, to step outside their door and be immersed in a safari kingdom of adventure. Arnold Schwarzenegger is living that life, as evidenced by a recent video he shared that shows off his backyard full of fun scenery and lots of feathered, furry friends.
Schwarzenegger, 75, is reported to live in the Pacific Palisades neighborhood of Los Angeles. It's a stark contrast to his humble beginnings in Thal, Austria, where his childhood was spent constantly worrying about having enough money. Now, he has enough resources to support dogs, ducks, and – a donkey!
Arnold Schwarzenegger shows a video of his backyard kingdom
View this post on Instagram
Leadership can be like herding cats but the Governator has plenty of other critters at his home. Earlier this week, Schwarzenegger took to Instagram to share a video showcasing all the animal amenities his backyard has to offer. Most of it is open, with stonewrok and shrubbery visible underfoot, and any evident signs of fencing are of the more natural variety with trees and shrubbery.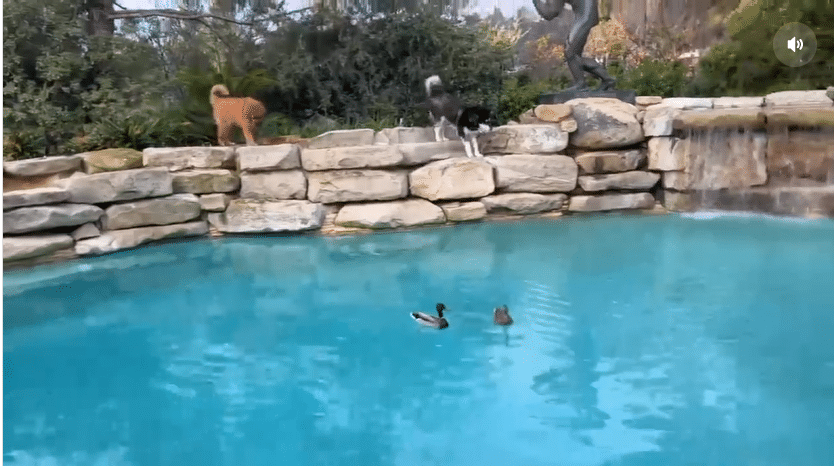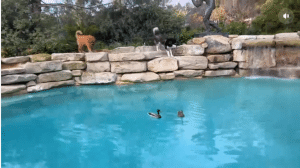 But the biggest conversation is, undoubtedly, the vibrant pool-pond hybrid, whose sparkling blue waters have become a home for a set of ducks flapping away happily. They're seen coexisting with Schwarzenegger's dogs and the local donkey. There are two in total, actually: Whisley and Lulu. "The animal kingdom is growing," noted Schwarzenegger in the captions.
Animals are a fast way to make friends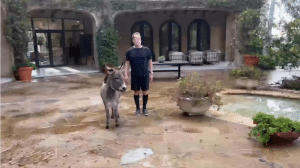 No one is immune to the power of these fluffy house guests, not even Schwarzenegger's fellow actor Danny DeVito. Speaking with The Sunday Times, DeVito revealed that he often hangs out at the Schwarzenegger house, in part because of that thrilling backyard. "The animals just roam around all over the place," said DeVito, between promoting his Disney+ series Little Demon.
Stay at home as much as possible. Listen to the experts, ignore the morons (foreheads). We will get through this together. pic.twitter.com/FRg41QehuB

— Arnold (@Schwarzenegger) March 16, 2020
He continued, "They're coming to getcha! Ha ha! It's, like, 'What's that?' 'Oh, it's a horse.' 'A HORSE?!' Arnold loves his animals, and he still smokes his stogies." In fact, Schwarzenegger loves his animals so much, they starred in his video to encourage Californians to stay home during lockdown, with Luly and Whiskey charming Twitter viewers the world over.
Who do you think is the cutest member of Schwarzenegger's fluffy, feathery entourage?