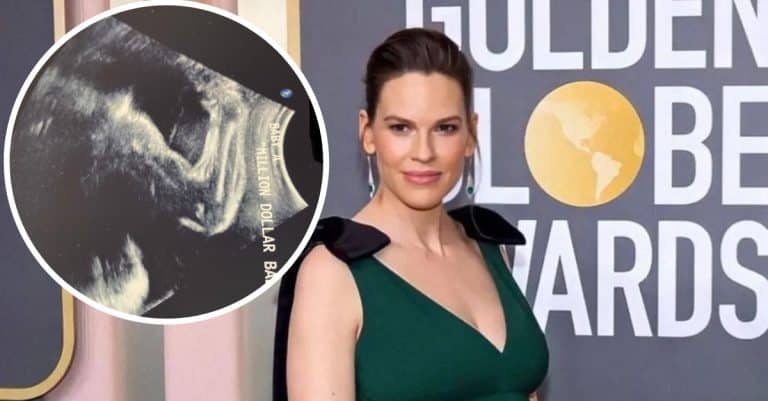 Hilary Swank announced on Good Morning America in 2022 that she and her husband, Phillip Schneider, were expecting twins in April 2023. "This is something that I've been wanting for a long time," Hilary revealed. "And my next thing is I'm gonna be a mom. And not just for one, but for two. I can't believe it."
The Oscar-winning actress, who is due to give birth soon posted a photo of the twin's ultrasound on her Instagram. Interestingly, one of the twins flexed their arms during the ultrasound. Acknowledging the adorable sight, Hilary captioned the photo, "Baby A flexing for the camera at their ultrasound", with the hashtags "#TheRealMillionDollarBaby" and "#Prizefighter."
Hilary Hid Her Pregnancy In The First Trimester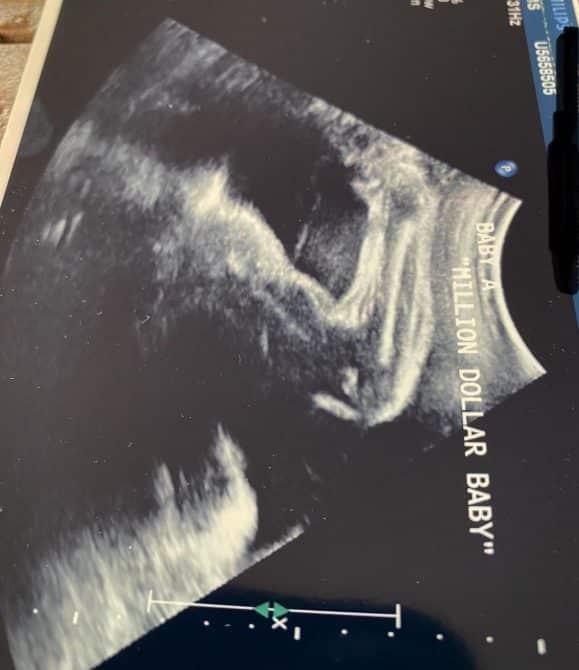 Hilary opened up on The Late Late Show With James Corden earlier this year that she hid her pregnancy during the first trimester, even while filming Alaska Daily.
"We worked 15-hour days, it's no joke. And the first trimester you're so tired, and my character was a jogger," Hilary told the show host. "… You'll be running for two hours. I was like, 'Oh my god. I'm pregnant. I can't tell anybody."
Hilary Needed A Stunt Double For Her Role In 'Alaska Daily.'
The 48-year-old tried to avoid the physical demands of her role in Alaska Daily by telling her team that she was "a really bad runner" and needed a stunt double for her running scenes. "They were like, all of them, like, 'Huh? You? What? You need a stunt double to run?'" And I was like, 'Yeah, real bad,'" the expectant mother recalled. However, the team did not agree right away; they asked her to prove that she needed a stunt double and prove she did!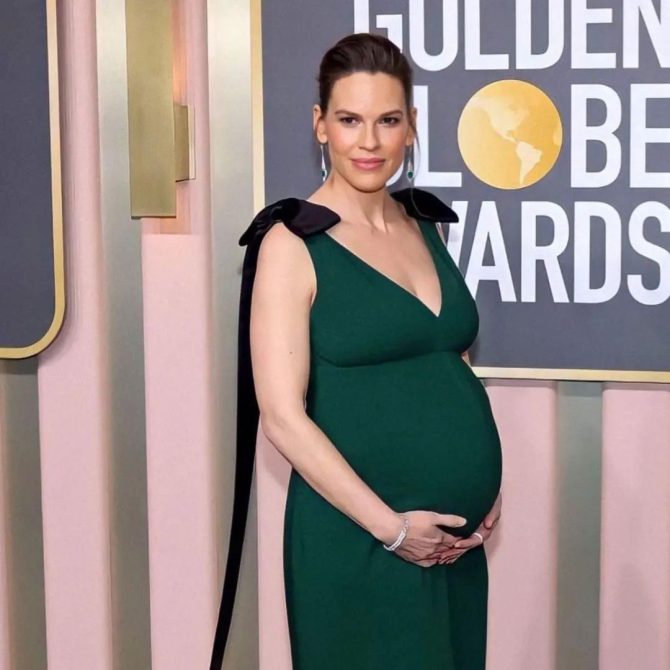 "I was like, 'Okay, how do I look like a real bad runner?'…I was like, 'I really gotta sell this so that I get my stunt double.'," Hilary continued. The team eventually agreed to her request, but not without some "critique" of her running skills.