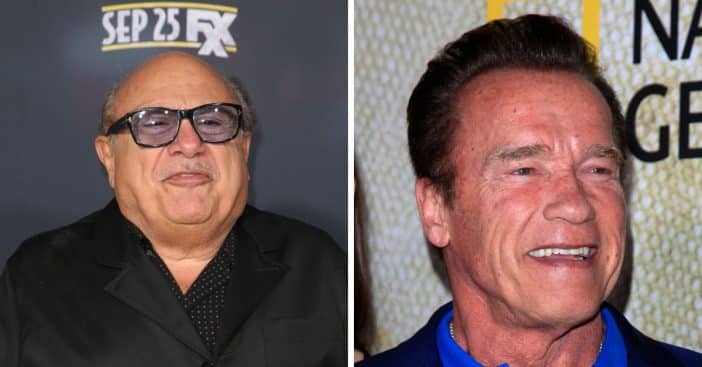 Danny DeVito has recently disclosed that he and his long-time buddy, Arnold Schwarzenegger are still very much in touch and The Terminator star maintains some of his old habits till now. In an interview with The Sunday Times, the 78-year-old noted that the duo always finds time to see each other even when they are far from each other.
"We tend to see each other at his house rather than go out," he told the outlet. "He's doing a series in Canada, but now that we old guys have [iPhones], we can randomly FaceTime each other, which is kind of a trip."
Danny Devito says Arnold Schwarzenegger still smokes and his house is a free ground for his pets
DeVito who was promoting his animatedDisney+ horror series, Little Demon, stated in the interview that Schwarzenegger has a huge love for animals and whenever he visits the California home, he comes in contact with many of his pets. He further revealed that the 75-year-old remains an unrepentant smoker. "The animals just roam around all over the place — they're coming to getcha! Ha ha! It's, like, 'What's that?'" DeVito told The Sunday Times. "'Oh, it's a horse.' 'A HORSE?!' Arnold loves his animals, and he still smokes his stogies."
Schwarzenegger's home is a free ground for the many animals that he keeps around such as Lulu the donkey, Whiskey a small pony, and his two dogs, Dutch and Cherry. In March 2020, the actor gave the world a peek into his lifestyle when he posted a video of himself with his donkey and horse as an encouragement for Californians to strictly observe the lockdown protocol during the COVID-19 pandemic.
DeVito and Schwarzenegger had once pranked themselves with marijuana-laced cigars
The two iconic actors have built their relationship over the years and gotten cordial to the extent that they sometimes play a trick or two on each other. One such occasion occurred when Schwarzenegger and DeVito were on the production set of the movie, Junior. The 78-year-old invited the former Californian Governor to his trailer for food and cigars which got him so stoned that he could not remember his lines. In February 2022, Schwarzenegger spoke about the incident.
"I was shooting Junior and it was the lunch break. Danny said 'Come to my trailer I'll cook some good Italian food', so I went to the trailer and it was delicious," he recounted. "And afterward he said: 'Arnold you are always giving me cigars and I feel guilty. I wanna give you a cigar' and he gives me this really long one, a Montecristo. It was fantastic. We get to the set and continued on with the scene and I'd forgotten my lines. The director said 'Action!' and I said: 'What am I supposed to say?' I totally forgot everything. I found out later… that Danny put some marijuana in the cigar. I was stoned out of my mind."
However, Schwarzenegger also revealed that he had planned to get his sweet revenge during the planning for the production of Triplets in 1998 but was unsuccessful because DeVito sensed the trap. "But unfortunately he still has the nose of a bloodhound, and sniffed out the special ingredient right away," the 75-year-old stated.
DeVito hints that he and Schwarzenegger could still work on a project together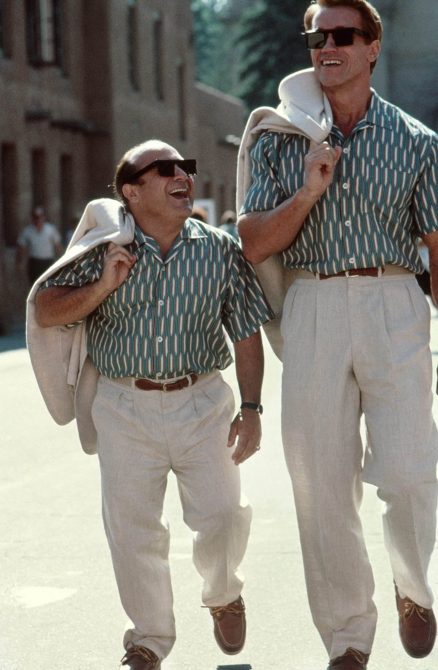 The two friends have starred alongside each other in a series of movies such as the 1993 movie, The Last Action Hero, Junior in 1994, and Twins in 1988. Recently, Schwarzenegger also made a cameo appearance in DeVito's series, Little Demon.
The 78-year-old also hinted that both he and Schwarzenegger are currently exploring means to work together again. "Trying to! Lucy and Jake and Arnold's peeps are looking for something for us to do," DeVito told the outlet. "Because we love working together and we still got a lot of gumption in us."