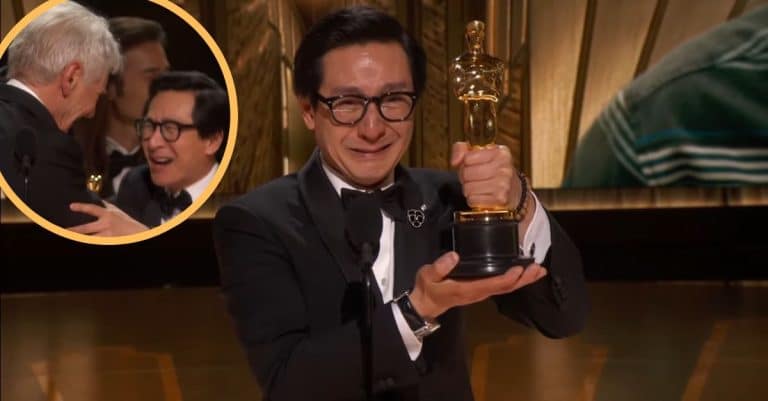 The Academy Awards recognize artistic and technical triumphs in the film industry. At 51, Ke Huy Quan took home his first ever Oscar – and his former co-star Harrison Ford was right there to announce another part of the historic win.
Ford's presence turns what was already an emotional and very meaningful win into a full circle of victory. The two last worked together in 1984's Indiana Jones and the Temple of Doom, with Ford as the titular Indy and Quan as Short Round. Because of their history, Ford was visibly moved by this victory for his former co-star.
Harrison Ford announces Ke Huy Quan won his first Oscar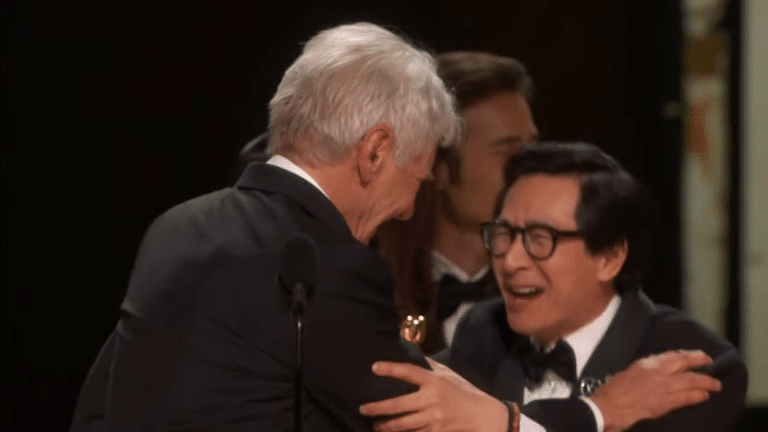 Everything Everywhere All At Once had a triumphant night at the Oscars on Sunday, taking home a total of seven awards that night. This culminated in EEAAO winning movie of the year for 2023, an honor that was announced by Ford, putting the American Graffiti front and center to embrace Quan as the cast and crew ascended the stage.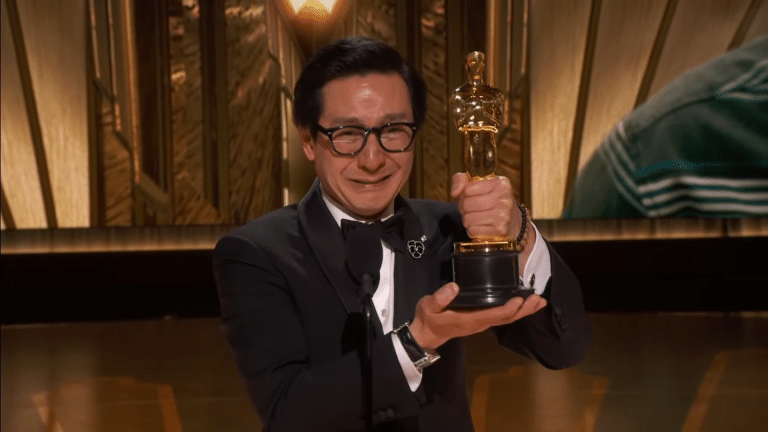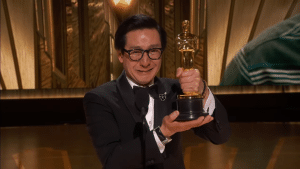 Ford presented the EEAAO cast and crew with the Oscar and Quan was visibly excited hearing the news. He jumped up and down. He was also seen appearing to give Ford a kiss on the cheek. Quan's performance in the sci-fi comedy-drama has earned the actor an Academy Award and a Golden Globe Award.
History is made for Quan with this Oscar win and more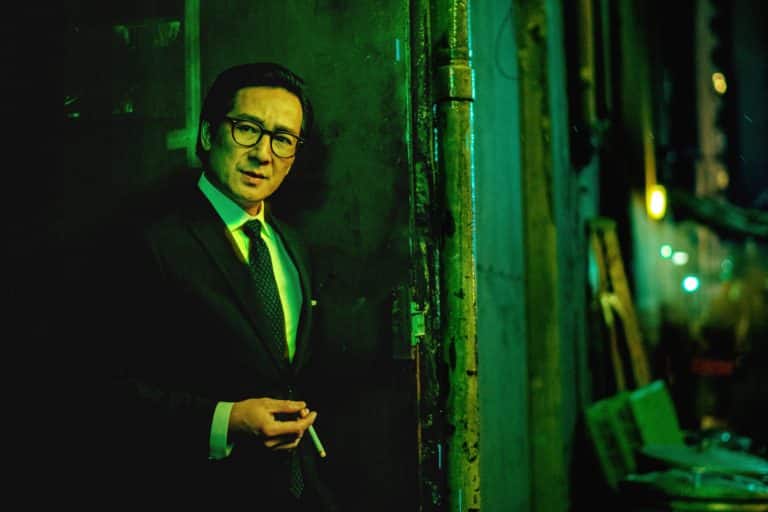 EEAAO winning last night was a monumental moment for the cast and crew; it gave Quan his second reunion with Ford in recent months and it gave him a platform that his younger self didn't anticipate getting for a long time. On top of that, Quan won the Oscar for Best Supporting Actor for his role as the kind and supportive Waymond Wang.
View this post on Instagram
After Crazy Rich Asians came out, Quan felt excited to see his fellow Asian actors on stage winning awards, but at the same time admitted, "I had serious FOMO (fear of missing out) because I wanted to be up there with them." He used to be recognized as "the kid" from his older projects like Indiana Jones, Encino Man, and The Goonies. But now, "When I go out, people say, 'Wow, you're Waymond from Everything Everywhere All at Once."
During Quan's own Oscar win for Best Supporting Actor, he grew tearful at the gravity of the moment, while also announcing, "Mom, I just won an Oscar!" Quan shared how his own story started on a boat and a refugee camp, then, "Somehow, I ended up here on Hollywood's biggest stage." Quan admitted, "I cannot believe this is happening to me. This is the American dream."
Quan left viewers with this wisdom: "Dreams are something you have to believe in. I almost gave up on mine. To all of your out there, please keep your dreams alive."