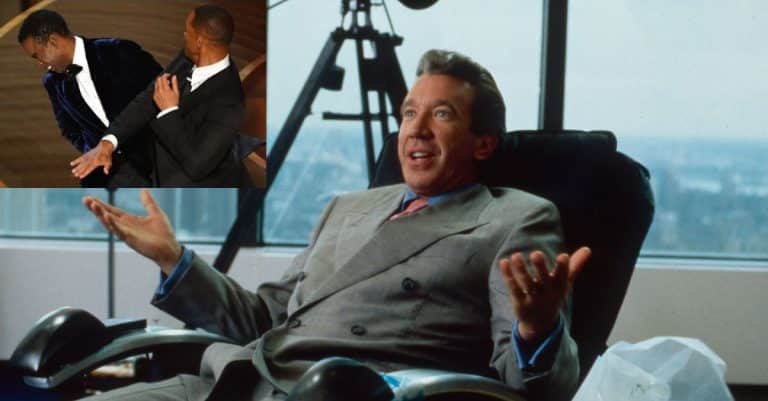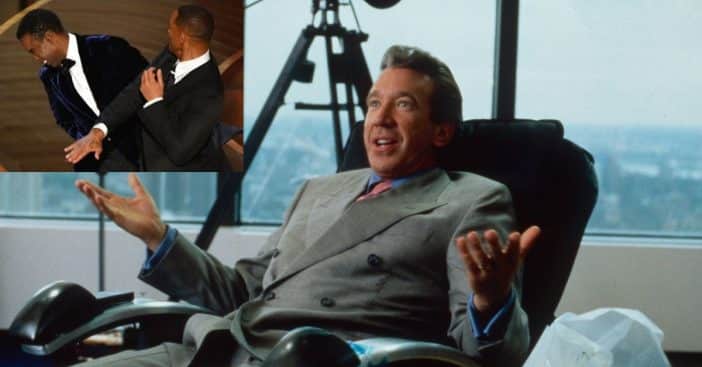 Sunday, March 12 marked the 95th Academy Awards, celebrating triumphs in film from the previous year. Although it was a year ago, the incident in which Will Smith slapped Chris Rock was fresh on many people's minds, including Tim Allen, who referenced the event on Twitter while also attending an Oscars viewing party.
Allen, 69, attended the Elton John AIDS Foundation's Oscars viewing party with his wife Jane, with whom he's been for 17 years. The incident occurred when Rock commented on Smith's wife Jada's bald head; Smith ascended the stage and struck the comedian. Various pop culture figures made reference to the incident this weekend. Here is what Allen had to say.
Tim Allen references the Will Smith, Chris Rock Oscars slap
Of to a Academy Award dinner and I wonder if tonight's host will wear one of these? pic.twitter.com/2aIwNu7FYR

— Tim Allen (@ofctimallen) March 12, 2023
On the evening of the Oscars, Allen took to Twitter to make a reference to the slap heard around the world. He shared a photo of a padded red boxing helmet with the word "STING" across the front in white. "Of[f] to a Academy Award dinner," he captioned the post, "and I wonder if tonight's host will wear one of these?" By time of writing, it has received over 2k likes and over 110 shares.
Back in 2022, while on stage for the Academy Awards, Rock presented the award for Best Original Documentary. In reference to Jada's hair, which she keeps shaved because of alopecia, Rock said, "Jada, can't wait for G.I. Jane 2." Smith was seen laughing while Jada rolled her eyes; then, Smith slapped Rock, returned to his seat, and said "Keep my wife's name out of your f—ing mouth."
Effects felt to this day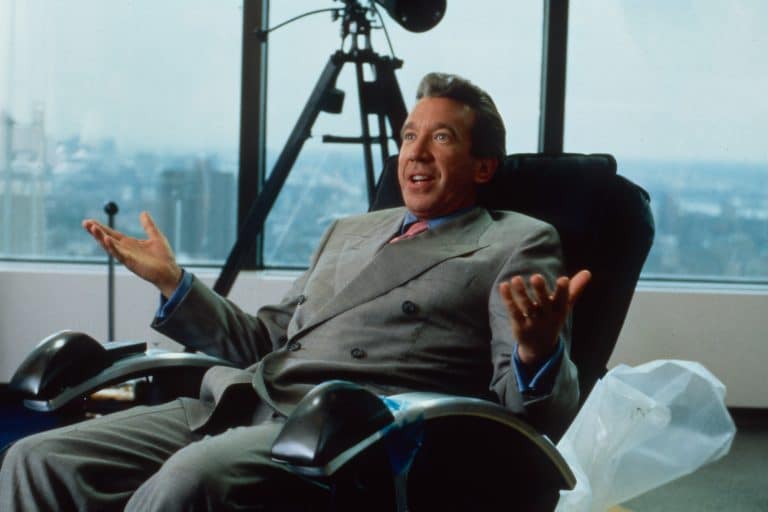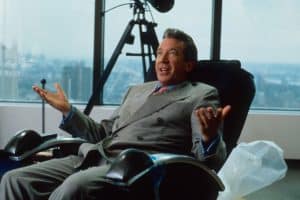 A year later, the slap weighed heavily across many people's minds – and, presumably, cheeks. Smith later apologized on social media and accepted any fallout that might come from his actions in the immediate aftermath. Back in 2022, Allen was not impressed. "It's not ok to come up on stage and hit a dude cause you don't like the humor," said Allen. "It's not ok at a Comedy Club, concert hall or hosting some cheeseball award show."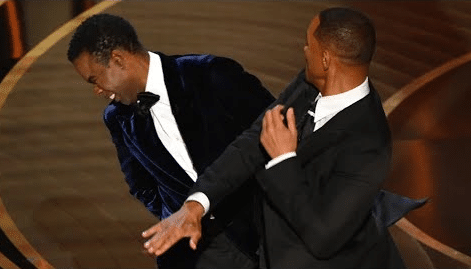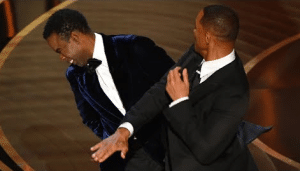 Smith still won Best Actor for his performance in King Richard but his actions did come with big consequences for the Fresh Prince alum. At the 2023 Oscars, Smith was supposed to present the award for Best Actress but he received a 10-year ban from the ceremony, so Halle Berry joined Jessica Chastain in presenting the award.
Additionally, host Jimmy Kimmel in his speech said "if anyone in this theatre commits an act of violence at any point during the show, you will be awarded the Oscar for best actor…and be allowed to give a 19-minute long speech," before adding, "No, but seriously the Academy have a crisis team in place, if anything unpredictable or violent happens during the ceremony, just do what you did last year, nothing. Maybe even give the assailant a hug."