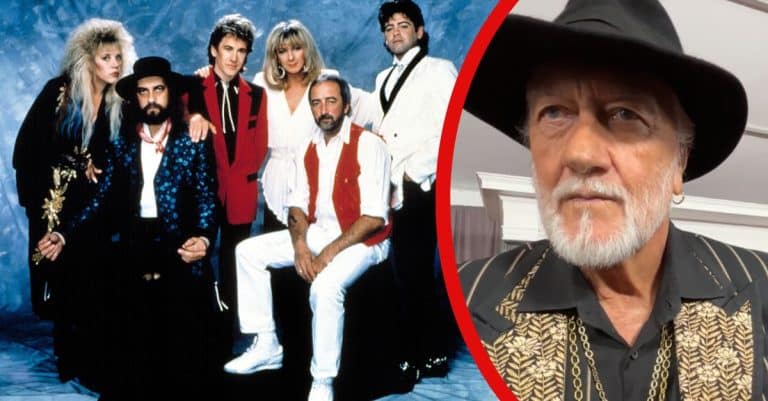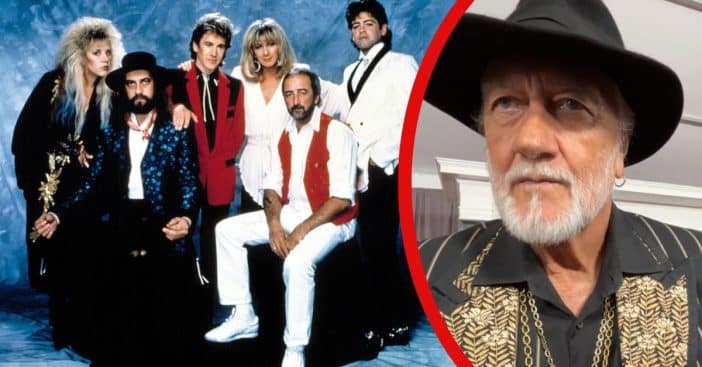 Mick Fleetwood says Fleetwood Mac may be done. Mick was in attendance at the 65th Annual Grammys on Sunday, February 5 for a night of celebrations and revelations. In light of the death of band member Christine McVie, Mick said he believes Fleetwood Mac may be "done."
Fleetwood Mac was formed back in the '60s by Mick and bassist John McVie. Since then, it featured a revolving cast of band members that included Stevie Nicks, Peter Green, and Lindsey Buckingham, among others. Christine McVie had been among those who saw an impending end in the band's cards. Speaking with the Los Angeles Times, Mick echoed that sentiment.
Mick Fleetwood discusses the band's fate while at the Grammys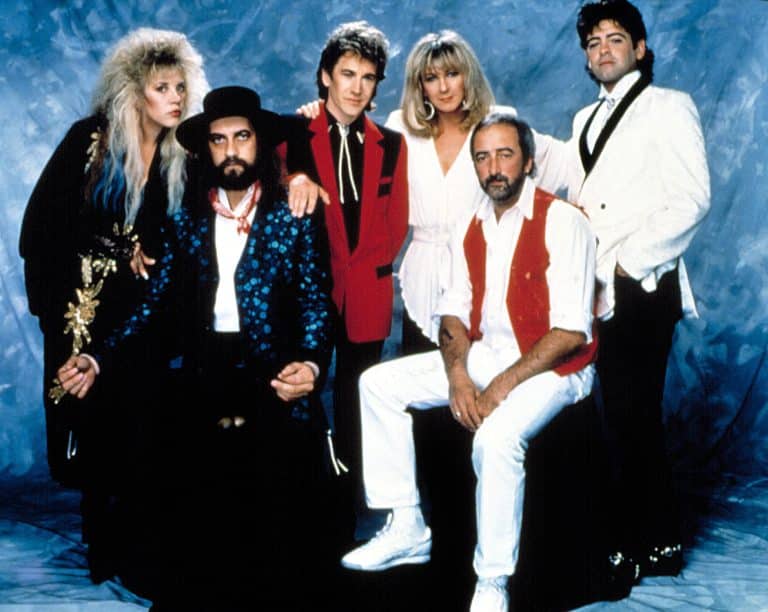 While on the red carpet Sunday, Mick reflected on where the band might be going. "I think right now, I truly think the line in the sand has been drawn with the loss of Chris," said Mick. "I'd say we're done, but then we've all said that before. It's sort of unthinkable right now."
Just last year, Christine had voiced a similar opinion. The band lineup had undergone several changes recently, like Lindsey Buckingham ending up replaced by Neil Finn of Crowded House, and Tom Petty and the Heartbreakers' Mike Campbell. "Those guys were great. We have a great time with them," McVie said, "but we've kind of broken up now, so I hardly ever see them. I don't communicate with Stevie [Nicks] very much either. When we were on the last tour, we did a lot. We always sat next to each other on the plane and we got on really well. But since the band broke up, I've not been speaking to her at all."
Scattered to the wind?
Mick, personally, did not suggest he himself would stop performing after the Grammys. But when he does, it would likely be without Fleetwood Mack. "They all get out and play, so I'm gonna be doing the same thing," he explained, "finding people to play with." Mick found people to play with at the Grammys when he, Sheryl Crow and Bonnie Raitt performed a cover of "Songbird," originally composed by Christine, as a tribute to the late artist.
Mick Fleetwood revealed Fleetwood Mac no longer plans to perform together after band member Christine McVie died last year: "I truly think the line in the sand has been drawn with the loss of Chris."

Read his full comments from the #Grammys red carpet: https://t.co/2uqp9OKCtr pic.twitter.com/Z8BDyVoG1L

— Los Angeles Times (@latimes) February 6, 2023
The Grammys may have helped encourage Mick to keep going. "All of us in Fleetwood Mac have been reminded what we did," he said of the ceremony. "Sometimes you forget…the enormity of 50 years of making music and being lucky to do that and blessed to do that, and when you get something like this happens, you're really grateful for what you've been part of."
The death of Christine was a time of reflection for Mick as well, as he said in a tribute, "Memories abound.. they fly to me."