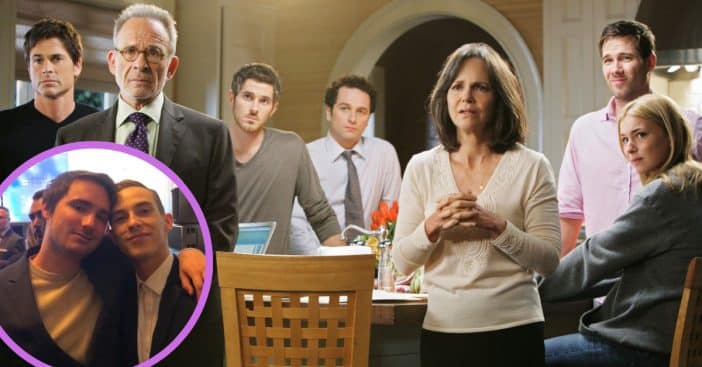 In addition to boasting a career stretching 60 years and counting, Sally Field is also the proud mother of three sons: Peter Craig, Eli, and Sam. All are writers and all are in the entertainment industry in various ways. Field's youngest son, Sam, actually helped inspire a big scene of hers in Brothers & Sisters.
Airing from 2006 to 2011, the ABC drama Brothers & Sisters features an ensemble cast paying the Walker family. It followed five seasons of everyone's lives after the death of the Walker patriarch. There are revelations about the deceased and themselves that complicate things. For her performance as Nora Walker, Field, today 76, won the Primetime Emmy Award for Outstanding Lead Actress in a Drama Series. At least some of that is thanks, in no small part, to Sam and his decision to come out as gay.
Fans can thank Sam Greisman for a powerful Sally Field scene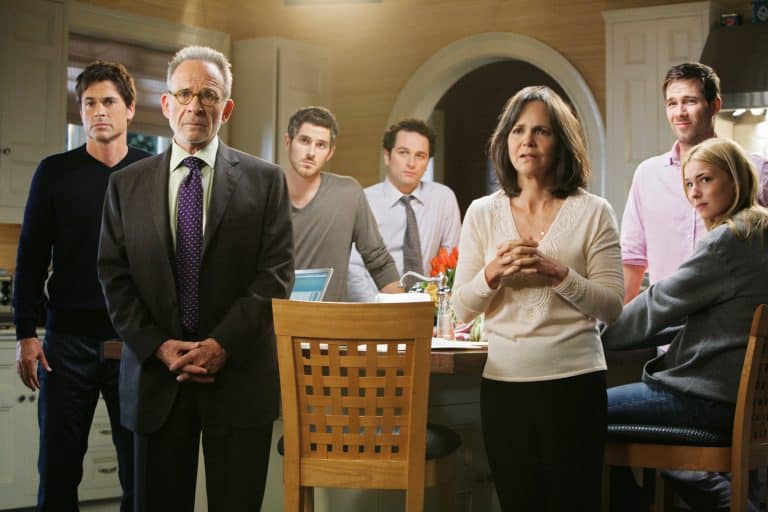 Brothers & Sisters boasts an engaging cast of characters – and actors – of different backgrounds to weave a complex family tale. Among them is Kevin Walker, played by Welsh actor Matthew Rhys, who can also be seen as Philip Jennings in the spy drama The Americans. Rhys plays a gay lawyer who comes out to his mother as gay, played by Sally Field.
In an exclusive essay written for People, Sam reveals that this scene actually happened in real life. He lived it with Field. He says "a frank, heartfelt conversation about my queerness was used verbatim for a scene between her and Matthew Rhys." Because of just how identical the moments apparently were, Sam also says he is "Still waiting on a retroactive writing credit on that, if I'm being perfectly honest."
Sam discusses Sally Field as a mother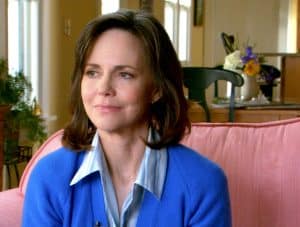 Sam Greisman is Field's youngest son with her ex-husband Alan Greisman. Her elder two sons are with her first husband Steve Craig. Sam describes himself as "a momma's boy — painfully, occasionally ashamedly so," theorizing maybe "it's because I'm the youngest, by sixteen years. Maybe it's because I was a shy little kid and my mom was a safe space; a hip I was attached to." Sam calls Field "my protector," and so, he says, he may have put her on a pedestal.
View this post on Instagram
Alternatively, she always existed on a pedestal for him, as such a superwoman in her professional and personal lives. After all, he revealed, "The first week of shooting on Brothers & Sisters was rearranged so that she could move me into my dorm at NYU." While being there for her son, she also celebrated new milestones and awards as an actor. So, when Field allowed herself to voice a whispered, "I did it, Sammy," upon her third Oscar nomination, Sam called that "the greatest gift. To see her as more than 'my mom,' chances to see her as her own person, with her own wishes and desires and vulnerabilities." Not only did he get a glimpse into her as a person – not just a dedicated mother and esteemed actor – he got to see her fulfil her dreams.
Now, where's that scene writing credit?