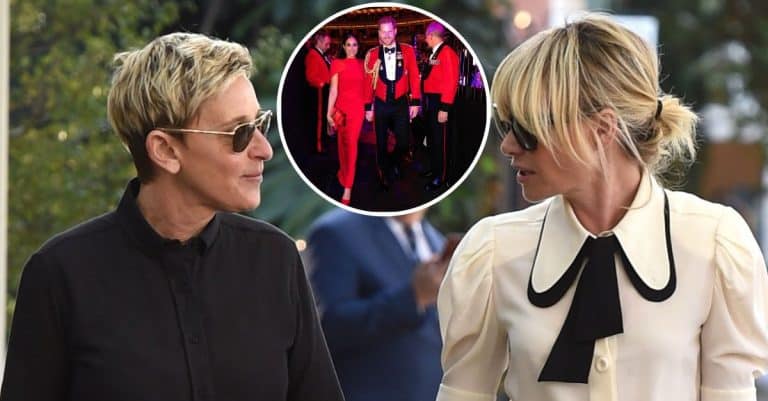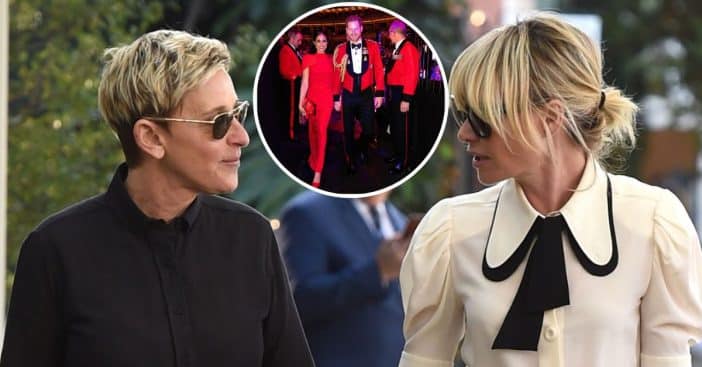 Recently Prince Harry and Meghan Markle were spotted having a nice time at Ellen DeGeneres' wife, Portia's birthday, which also doubled as the couple's vow renewal celebration. "They [Harry and Meghan] indeed attended and had a wonderful time celebrating Portia's birthday and the couple's vow renewal," an insider revealed to Page Six.
In 2021 Meghan appeared on Ellen's show where she talked about life in California with Harry and their kids, especially amidst the Royal crisis and a thronging press. However, the controversial royal couple has withdrawn from the public eye since the release of their docuseries and Harry's contentious memoir, Spare.
Portia's Birthday Turned Vow Renewal Celebration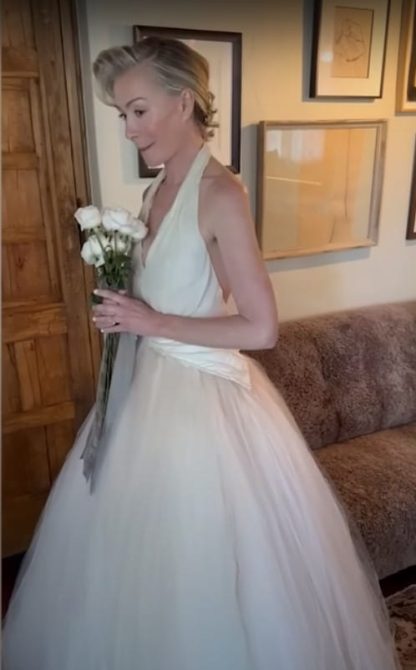 Portia wore a pretty wedding dress and walked up to Ellen, who looked smitten as she approached her on the platform. Kris Jenner was also present on the platform to officiate the vow renewals. "I just adore you. I love you, and I would not be on this earth without you. You save me every day. Thank you for saving me every day," Ellen said to Portia as they held hands. "I'm the lucky one."
Ellen DeGeneres revealed how happy she was about the moment. "Portia surprised me at her birthday party by renewing our vows," Ellen wrote on social media. "Thank you @KrisJenner for officiating and @BrandiCarlile for performing, and Portia for being the greatest gift to me, even on your birthday," the 65-year-old added, thanking her celebrity friends and wife.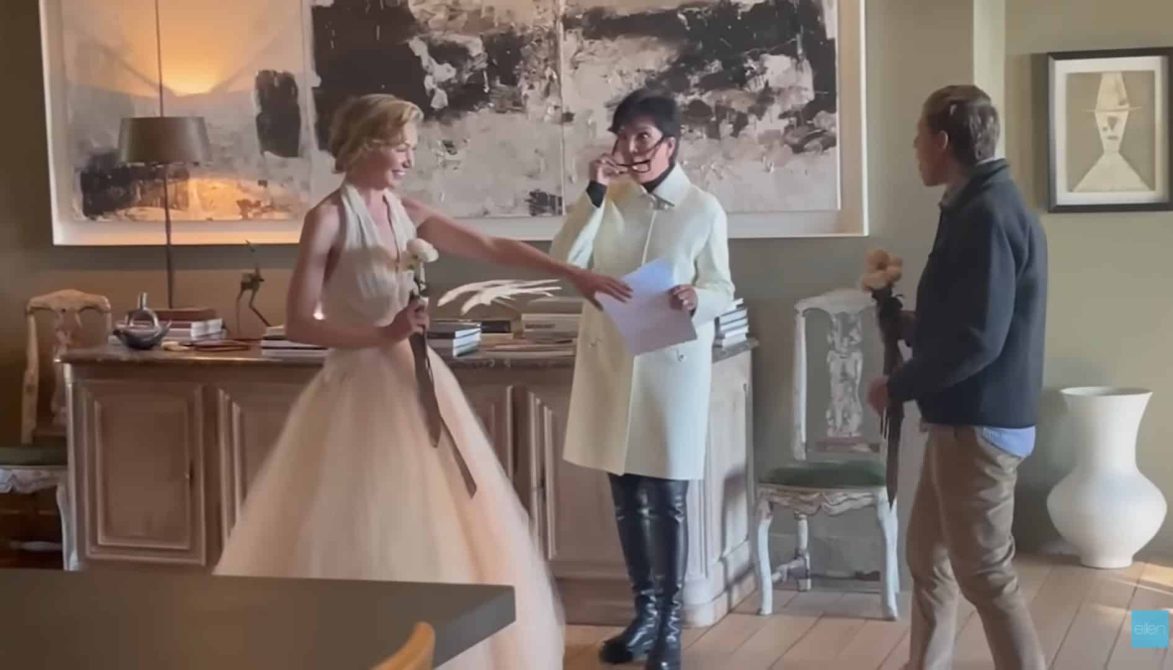 Videos Show Meghan Celebrating The Couple
In a video from the event, Meghan was seen wearing a gray coat, and her husband Harry went for a simple look with a classy blazer and a white shirt dress without a tie. The couple stood by themselves, each across the room, as they clapped and cheered Ellen and Portia, along with other well-wishers, including Brandi Carlile, who gave a beautiful performance.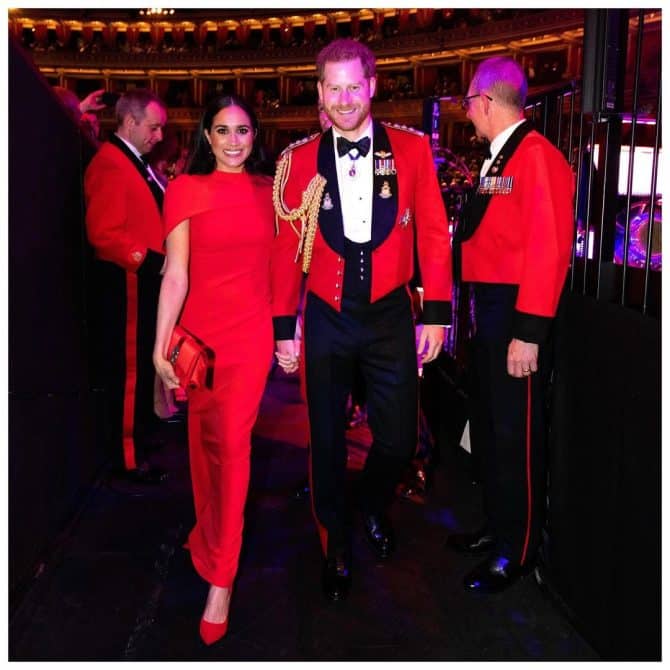 A fan of the royal couple took to social media to post a screenshot of Harry and Meghan at the party with the caption, "Harry and Meghan being at Ellen And Portia's surprise vow renewal (with Kris Jenner officiating!!!?) My heart!."