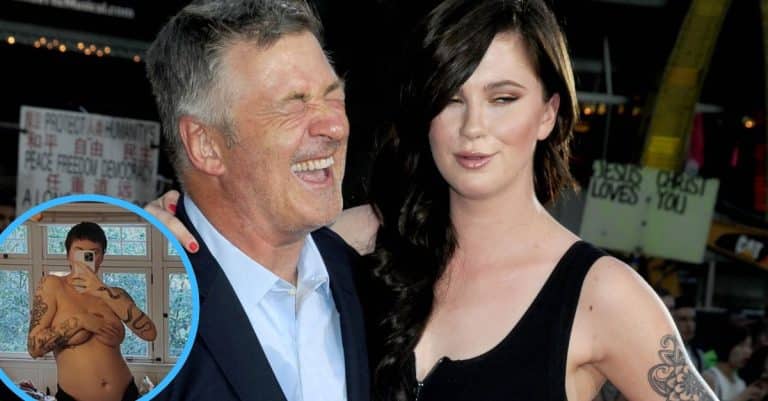 Fashion model Ireland Baldwin is in a relationship with Andre Allen Anjos, known better as RAC, and the couple is expecting their first child together. Ireland, 27, made the pregnancy announcement on December 31, 2022. Ireland, daughter of It's Complicated star Alec Baldwin, now has a baby bump that she is showing off in some fashion shoots on Instagram.
This is actually her second attempt at sharing a fashion shoot of her baby bump because, according to Ireland, the last one was reported by Instagram users to the point the post ended up being taken down. This version is the "PG-13" version, though still with plenty of risque outfits. Check it out below!
Ireland Baldwin shows off her baby bump in some sensual outfits
View this post on Instagram
This week, Ireland took to Instagram for a second attempt at a baby bump photoshoot. She captioned her post, "reposting the pg-13 selects because y'all love to report me," referring to her original photoset, which featured some borderline NSFW pictures. This one shows Ireland modeling different dresses, sometimes only pants, and some nostalgic graphic print T-shirts. The post went up just days after her father was charged in the death of cinematographer Halyna Hutchins on the set of Rust.
In her original Monday post, Ireland included the caption, "Still sifting, thrifting, and lifting my boobs into these pieces I got recently/a while ago. So excited to finally update all of the vintage on the @goodtimes store." That refers to her store, which sells various vintage-inspired items, even beyond clothing.
Ireland has dealt with more than a baby bump

Ireland is very grateful to her partner and the father of her baby RAC. "Without him, I think I would have lost my mind," she admits. "I underestimated just how hard pregnancy would be on my mind and my body. Being someone who deals with extreme health anxiety on a daily basis, pregnancy turned things into high gear. I've struggled to adapt to these changes."
Reports indicate the couple began dating in 2021. There is no exact date readily evident, but SK Pop notes that they were seen in each other's photos frequently and during many holiday events, including Christmas and Halloween.
View this post on Instagram