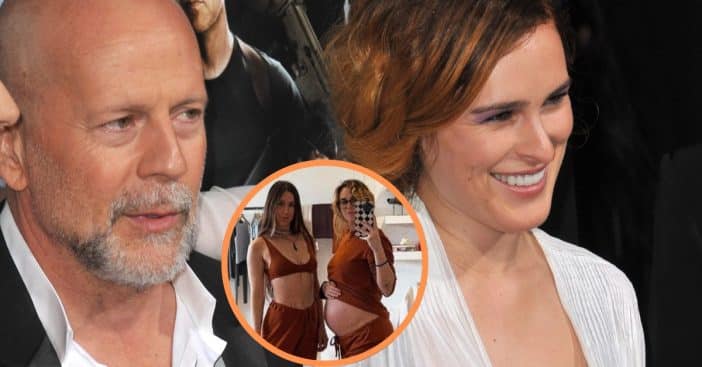 The Willis family is growing! 34-year-old Rumer Willis is going to be a mom and she is proudly showing off her baby bump. Rumer, the daughter of Demi Moore and Bruce Willis, shared some images to her Instagram Stories, meaning they disappear after a day, but they showed off how far along she is on the road to parenthood.
She's not the only one excited about the impending addition to the family. Rumer's sister Scout has been right there with her in Rumer's latest snaps. It makes for a very happy scene enhanced by the joy from Rumer's boyfriend, Derek Richard Thomas.
Rumer Willis shows off her baby bump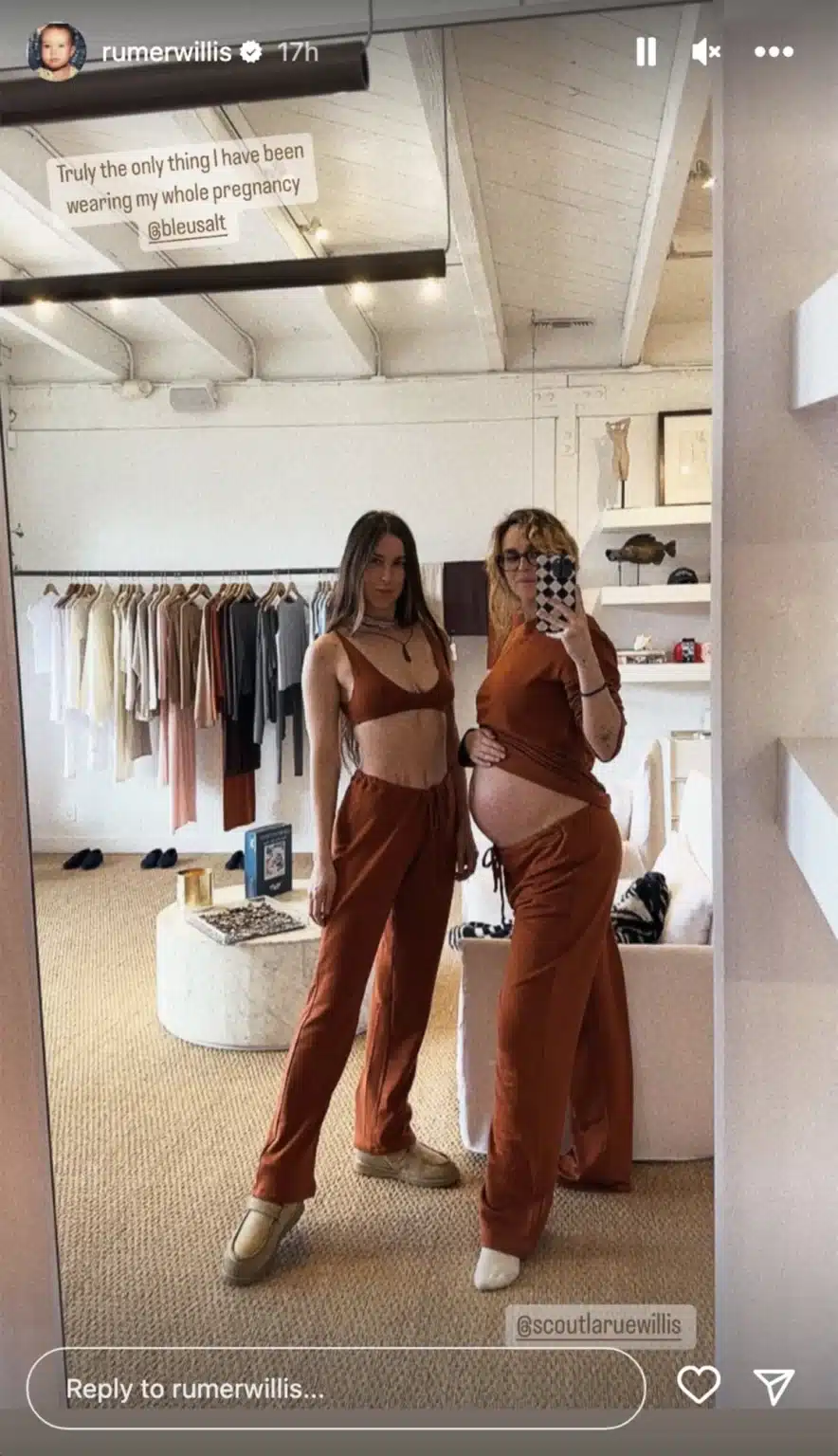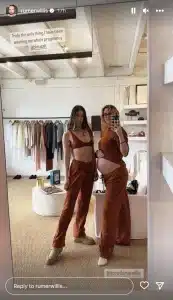 On January 30, Rumer ended the first month of the year with a baby bump. She is seen wearing comfortable orange loungewear beside her sister Scout, 31, in a matching set. The key difference, though, is the baby bump Rumer is seen showing off as she takes the photo.
She captioned the post, "Truly the only thing I have been wearing my whole pregnancy," and tagged @bleusalt, a clothing brand that prides itself in "A Seasonless Line Of Elevated Luxurious Basics Made Sustainably 100 Percent In The USA From The Softest Fibers On Earth." This seems to be both the sisters' go-to outfit for comfort, since Scout shared an additional video of them trying the clothing on.
A happy, growing family
Rumer and her boyfriend Derek announced their relationship one month before revealing they were expecting their first child. The two posed in several cute photos together with plenty of kisses exchanged. When they went public, it was unclear just how long Rumer and Derek had been together prior to going public. But when they shared news of Rumer's pregnancy, her whole family was caught up in the contagious excitement!
View this post on Instagram
Probably most vocal, besides the parents-to-be, has been mom Demi Moore. After Rumer shared a photo of her earlier baby bump, Moore shared that same photo to her own account, along with the caption, "Entering my hot kooky unhinged grandma era." Congratulations to everyone!