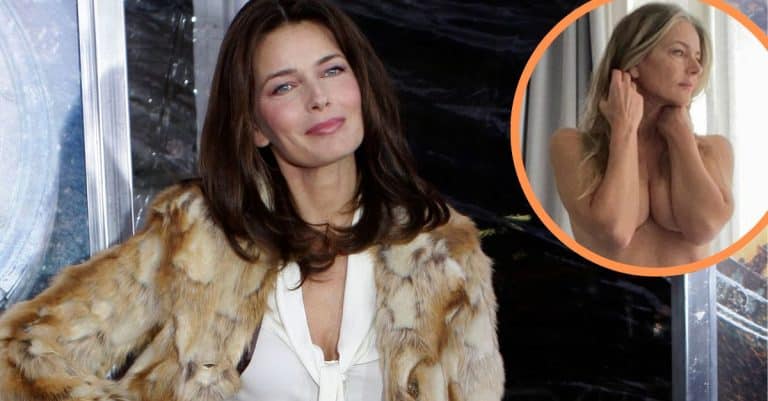 Another New Year has come and Paulina Porizkova celebrated it with a fresh new photo showing off a fresh, bare look. Poruzkova, 57, posed topless in a new Instagram picture shared this week. The post is also part of Porizkova's dedication to empowering others and herself through body positivity.
As a model, Porizkova has been in the spotlight since she was a teenager, after sharing a photo that caught the eye of modeling scout John Casablancas. By the 1980s, Porizkova was the top model in Paris and became the first Central European model to make the cover of Sports Illustrated. Even today, Porizkova is unafraid of showing off her looks, in defiance of the industry's idea of models having a "shelf life." Check out the photo below!
Paulina Porizkova rings in the new year baring it all
View this post on Instagram
On not far into the new year, Porizkova took to Instagram to share a photo showing herself standing topless, wearing only black underwear, standing against a towering backdrop of pale curtains. She appears to be without makeup, which is consistent with the other pictures she has been sharing lately, which also show her bare-faced. "The New Year is yawning wide open," Porizkova captioned her post. "I'm greeting it bare. Because I have nothing to hide."
She continues, "I'm finally comfortable in my own skin. I don't need armor when I'm already armed with my experiences and the wisdom they've brought. All the really good stuff is crammed into this body and invisible on the outside.  That doesn't mean it doesn't exist. It's what keeps me standing tall and proud – even when undressed."
Porizkova continues sharing her insights into 2023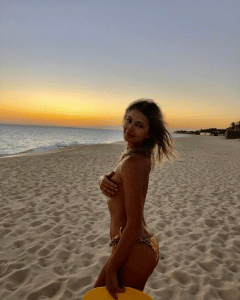 Just last month, Porizkova shared a similar photo with a similar message. In her December 20 post, she posted a picture of herself standing topless on a beach. It was from a past vacation but the message was as relevant as ever. Her friends told her she had a "superpower," and that was the ability to make other women feel beautiful. "Looking at me made women feel bad, but hearing me made them feel good," she explained.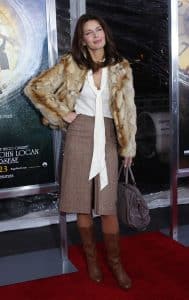 Porizkova understood what it meant to be called beautiful – and to not hear such words. "So I make a point of complimenting others," she added. "Is it shallow? Is it superficial? Maybe. But who cares when the result is a heartfelt smile and a little extra bounce in the step. Every woman is beautiful in her own and unique way. Why not celebrate it?" Porizkova seems intent on doing just that for a long time.