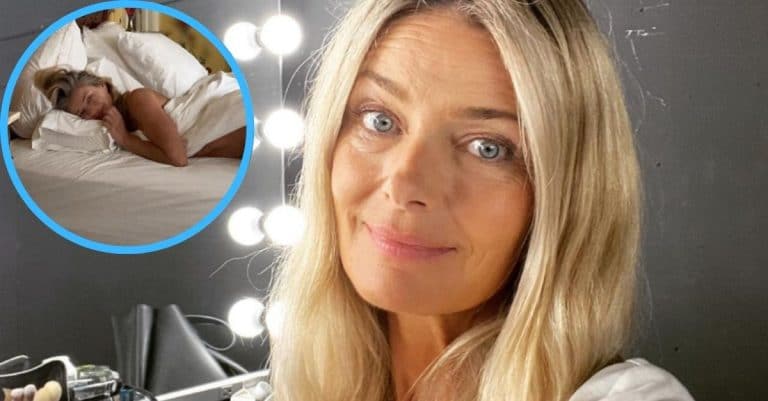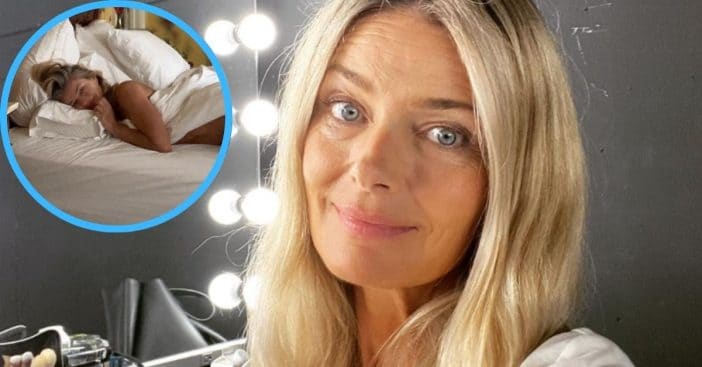 After several posts going live within days of each other, Paulina Porizkova marked her return to Instagram in a nude photo of herself laying among her bedsheets. Porizkova, 56, also took a moment to share the true secret to a long and happy life.
Before this, her last post came on September 30, featuring the model clad in a plunging black dress and sitting astride a silver-blue Vespa – always driven with a helmet, of course, she assured. After that, it was radio silence on her Instagram until almost three weeks later. Now, with yet another post following soon after, she seems back on her usual schedule.
Paulina
Porizkova

shares head-turning new photo to mark end of Instagram hiatus
View this post on Instagram
The photo in question, shared on October 19 shows Porizkova in her yellow wallpapered bedroom lying partially under the bedsheets, with some of her side and legs sticking out. She is smiling at the photo as she also shows off the real star of the picture, "Mankind's greatest invention."
RELATED: 56-Year-Old Model Paulina Porizkova Shares Her Top Dieting Tips
What would that be, according to the model? In the captions, she specifies "It's not fire, it's not the wheel, it's not pre-sliced bread," so what is it? She insists "It's Incontestably, incontrovertibly, irrefutably – A MATTRESS."
Having a good day begins before the day even starts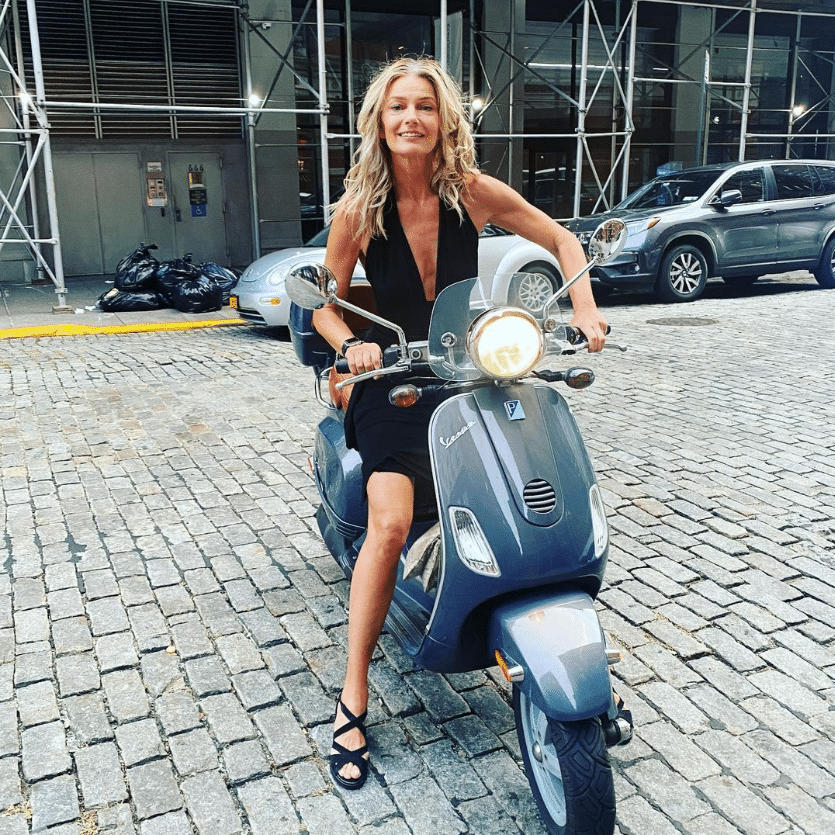 The bed in the photo appears to support these claims by Porizkova on its own, but she's prepared to further sing its praises, which has her "convinced this is the real reason humans live longer these days." Porizkova feels it only becomes more important the older people get, as it allows them to truly enjoy the beauty that comes with every stage of life. "The beauty and wit of middle age is quickly lost if deprived of a comfortable spot to rest ones bones," she outlined.
She further praised, "Here's to the padding which supports us while we slumber- hay or straw, down or feathers, coils or foam- whatever it is- as long as it is there!"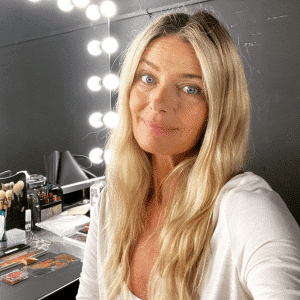 While Porizkova was very open about the healing power of a proper mattress, she was selective about how she addressed her hiatus. "YES, I'm back," she shared, but "NO, I cannot even whisper of my travails. All shall be revealed next spring." Followers can expect posts of a similar nature from the model while waiting for the big reveal, as when told she should show "less" skin, Porizkova said, "I will show lots more skin. It [sic] it offends you, you may want to unfollow."
View this post on Instagram
RELATED: Paulina Porizkova Admits She Is Working On Forgiving Her Late Husband's Past Betrayals