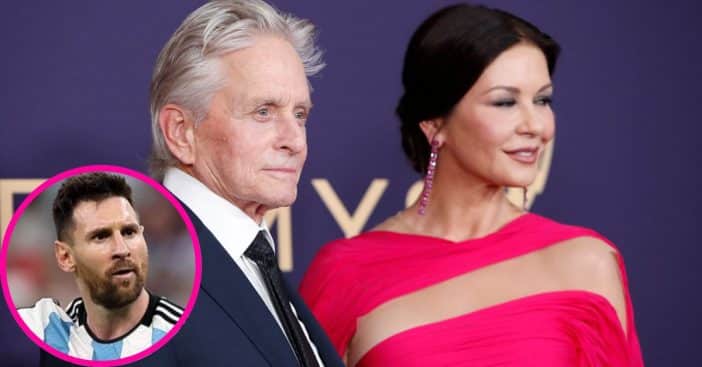 The universal language: is it math? Laughter? Neither. It's the World Cup, generating excitement – of the happy and dismayed variety both – from everyone, sports fans or otherwise. Catherine Zeta-Jones, 53, has been very vocal about her World Cup enthusiasm, especially when it comes to the star player, 35-year-old Lionel Messi.
She's been especially transparent about her Messi appreciation at home, in plane sight of her husband, 78-year-old Michael Douglas. But, Catherine shared, he has no qualms about it. Catherine voiced her appreciation for Michael's patience, being married to the number one Messi fan in the world. Read the cute tribute she shared below.
Everyone is caught up in World Cup excitement and Lionel Messi mania

View this post on Instagram
The 2022 World Cup kicked off – pun intended – in late November, hosted by Qatar, and concluded on December 18. It ended with an eventful match between France and Argentina, with the latter emerging victorious thanks in no small part to the highly celebrated Messi. Despite a torn allegiance, Catherine has confessed she supports Messi most of all.
"Look, I support Paris Saint Germain, why, one wonders, I love the French, speak it too, my heart goes out to you," she admitted in an Instagram video after the match. "But you have to understand, I Love MESSI and the best bit?….my husband is just fine with it." By what she shares about her love of Messi and the idea of love in general, it's a surreal and meaningful understanding they have.
Catherine Zeta-Jones discusses love, and not just for Lionel Messi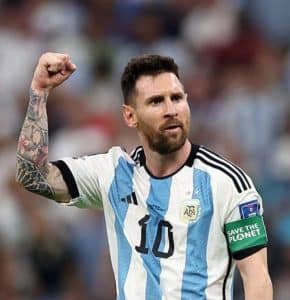 "What a guy," Catherine muses about Michael in another comment. "Doesn't care about my Messi posters all over the house, like… super cool." The couple tied the knot back in 2000; this is Michael's second marriage, the first being to Diandra Luker for 13 years. Together, Michael and Catherine are the parents of two children: Dylan and Carys. Both are in their late teens, early twenties.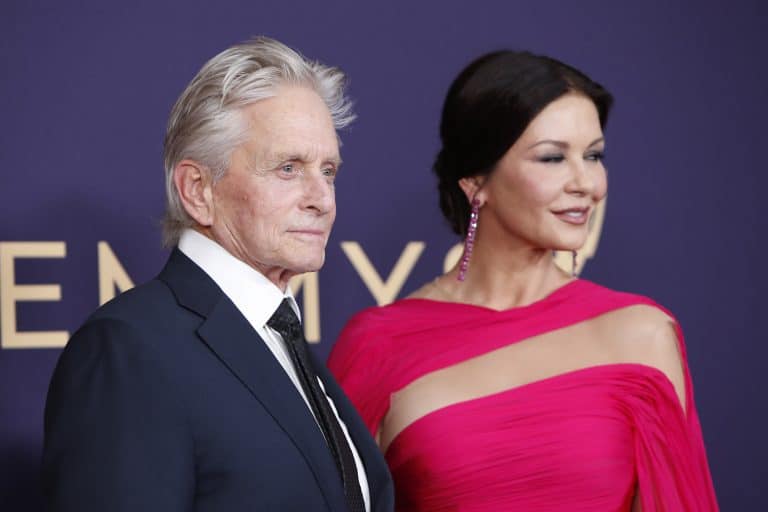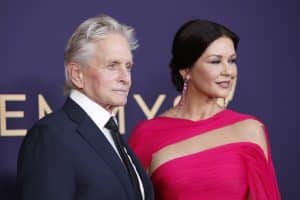 As for the effects of time on Catherine and Michael, Catherine calls it a "crazy thing." With 25 years between them, they just celebrated their 22nd wedding anniversary on November 18. The idea of such a long commitment is surreal. "I've been waking up to Mike for nearly 25 years," Catherine mused. "I love being married but it's a crazy thing when you really think about it. 'Will you marry me?' 'Sure!' But then you think about the Chanel purse you spent a fortune on, and actually I don't really like it any more – I'll put it up for resale." Not this purse, though!