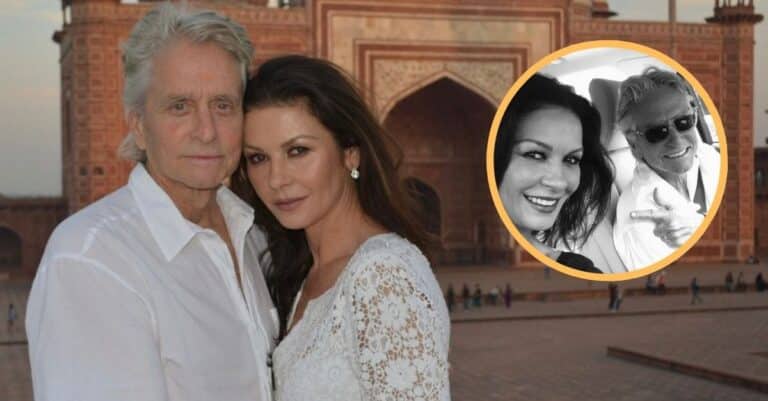 It's been over two decades since Catherine Zeta-Jones and Michael Douglas tied the knot but it might as well have been yesterday for how loving the couple looks in a new photo of the pair. Zeta-Jones shared the car selfie to Instagram and it's a prime example of a picture saying a thousand words – or at least those three words.
Douglas proposed to Zeta-Jones on New Year's Eve, 1999, and on November 18, the two got married in a highly anticipated ceremony dubbed "wedding of the year." The looks of fondness in photos from that day appear just as present in this cozy new car selfie from just this week.
They'll always have Paris
View this post on Instagram
The intimate black-and-white selfie looks every bit a professional shot, featuring Douglas smiling behind sunglasses as he points to Zeta-Jones, also smiling from her spot in the passenger's seat of the car they are in. Douglas is wearing a white shirt and large watch while his wife has on a darker top with ruffled sleeves.
The caption reads, "Here's lookin' at you kid," quoting a line said by Humphrey Bogart as Rick Blaine in Casablanca. He famously says this to Ilsa Lund, Rick's love interest played by Ingrid Bergman, her "most famous and enduring role." The look the two characters share during exchanges like this are not too different from the smiles Zeta-Jones and Douglas still exchange over twenty years into their marriage.
Michael Douglas and Catherine Zeta-Jones have come a long way
Together, Douglas and Zeta-Jones are the parents of two children: Dylan Michael, born in 2000, and Carys Zeta, born in 2003. Zeta-Jones usually is selective when posting about her family, generally separating personal life and business, making photos like this a rare treat.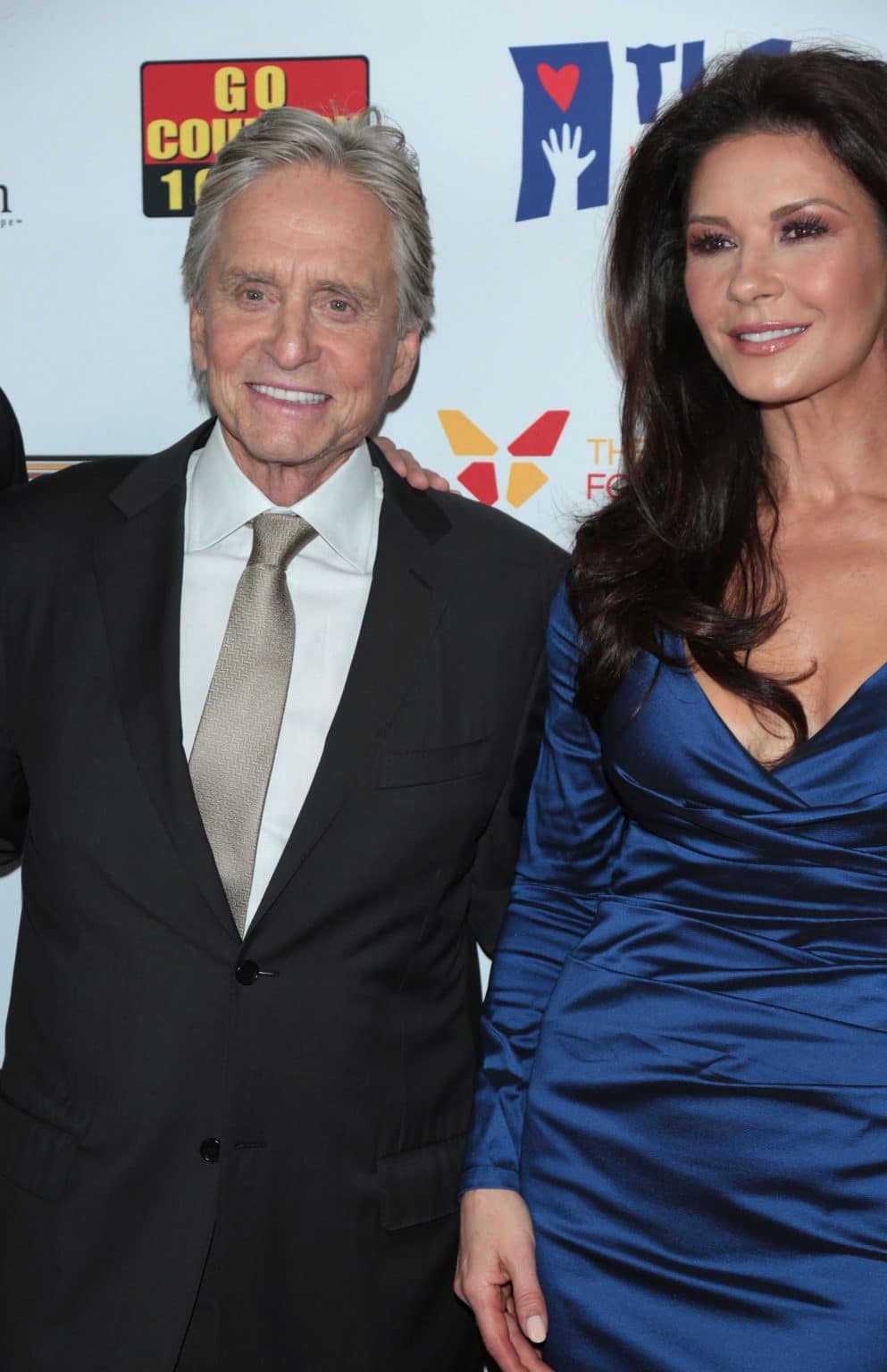 Late this August, the proud mom marked the first day of college classes for both her kids, who this year are starting as a senior and freshman respectively. In yet another dramatic black-and-white photo of the two students, Zeta-Jones wrote, "I love you and I am so proud of you," complete with emojis of graduates. Douglas has a few more photos of family in his social media feed, and congratulated Carys back when she graduated high school. Congratulations to them and the whole happy family for so many great years!