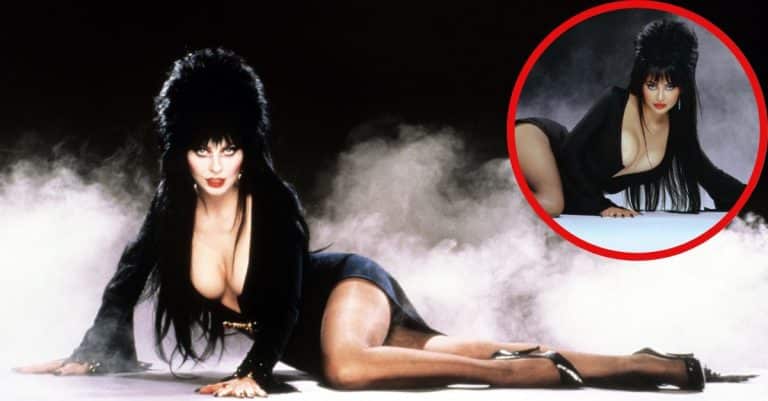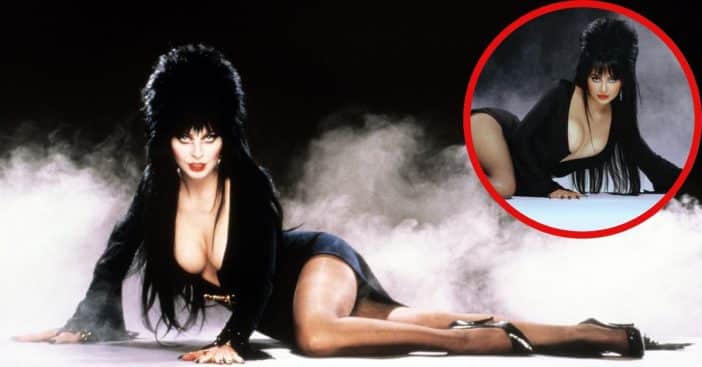 Some people have such an iconic look, their wardrobe could be a Halloween costume. The spangled jumpsuits of Elvis Presley, the many colors of Elton John's jackets and sunglasses. Perhaps no one is more perfectly suited for the spookiness of Halloween than Elvira, and that's exactly who Kylie Jenner channeled for this year's Halloween costume.
Jenner, 25, entered the national spotlight in 2007 with Keeping Up with the Kardashians and was ranked with her sister as one of the most influential teens in the world back in 2014 and 2015. Elvira was made famous thanks to the performance of Cassandra Peterson in the 1988 film Elvira: Mistress of the Dark, for which she also wrote the screenplay.
Kylie Jenner channels Elvira for Halloween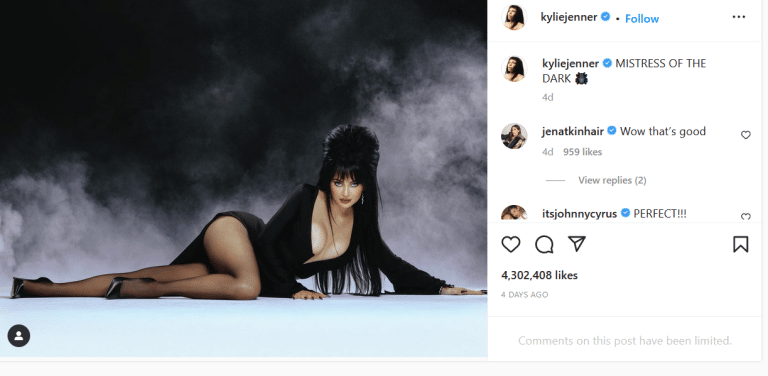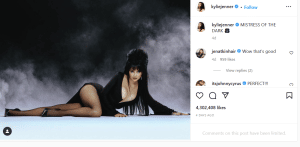 As Halloween crept up and arrived, Jenner posted several photos to her Instagram account, sharing with her 372 million followers images of her dressed as Elvira. One featured the signature side-lounging pose in the iconic plunging black dress. "MISTRESS OF THE DARK," Jenner captioned this post, which has received over four million likes.
But that was not the end. A closeup was shared, with Jenner leaning back and looking into the distance with her eyes colored red, still with that dark hair and matching dress. Her page also features photos of the Bride of Frankenstein, complete with that towering hairstyle streaked with white, all while wishing a very emphatic, "HAPPY HALLOWEEKEND."
Mistress of the shadowy valley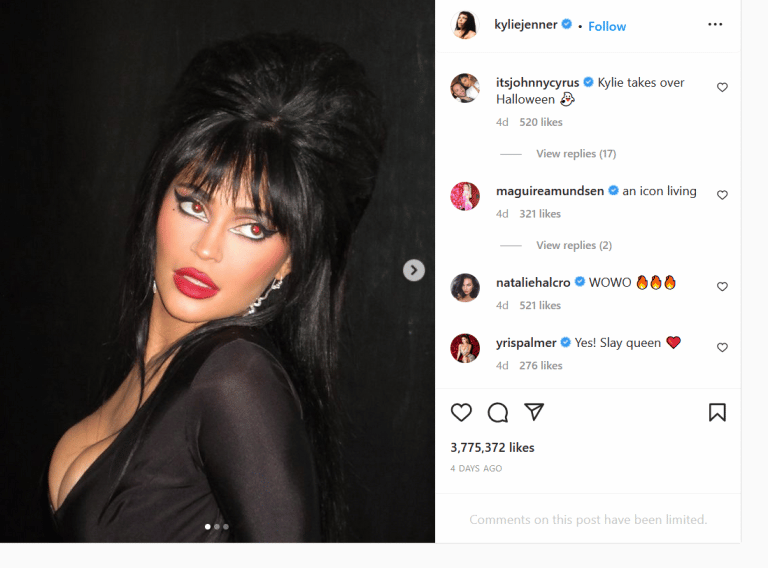 Cassandra Peterson, today 71, was a member of the sketch comedy troupe The Groundlings, based in Los Angeles. There, she developed a Valley Girl stock character that became the basis of Elvira's personality. This persona got to shine with Peterson as host of Elvira's Movie Macabre, which grew popular enough to generate Elvira: Mistress of the Dark and then Elvira's Haunted Hills in 2001.
Outside of her more haunting projects, Peterson has been in Pee-wee's Big Adventure and Allan Quatermain and the Lost City of Gold. She will make a frightening return to the hair-raising, though, as Rob Zombie confirmed she is in his reboot of The Munsters. It released on DVD and was available for streaming on Netflix starting on September 27, 2022.
What is your favorite scary Halloween costume?