Katherine Schwarzenegger is the proud mother of two daughters, both with husband Chris Pratt. A self-help book author, Katherine primarily fills her social media pages with work. But recently, Katherine shared a series of photos starring her daughters enjoying Halloween.
Katherine married the Jurassic World star in 2019. They welcomed Lyla and Eloise in August 2020 and May 2022 respectively. Katherine herself is the oldest child of Arnold Schwarzenegger with journalist and author Maria Shriver. Catch up with this famous family here!
Katherine Schwarzenegger shares photos of her daughters celebrating Halloween
View this post on Instagram
Earlier this week, Katherine took to Instagram to share a series of photos from Halloween day, which fell on a Monday this year – probably much to the chagrin of trick-or-treaters who wanted to stay up and eat every bit of candy they collected in one night. "A butterfly, a bumble bee, a garden fairy …and then there was Rip," she captioned the post, adding, "oh and lyla's tiny ghost boyfriend."
Lyla was pictured at various angles wearing monarch butterfly wings over a black outfit. Baby Eloise wasn't out trick or treating, but was seen in a close-up photo wearing a black-and-yellow outfit striped like a bee. Pratt was seen looking like a cool cowboy – specifically Rip Wheeler from Yellowstone – with his arm around Katherine who had fairy wings of her own.
A blast from the past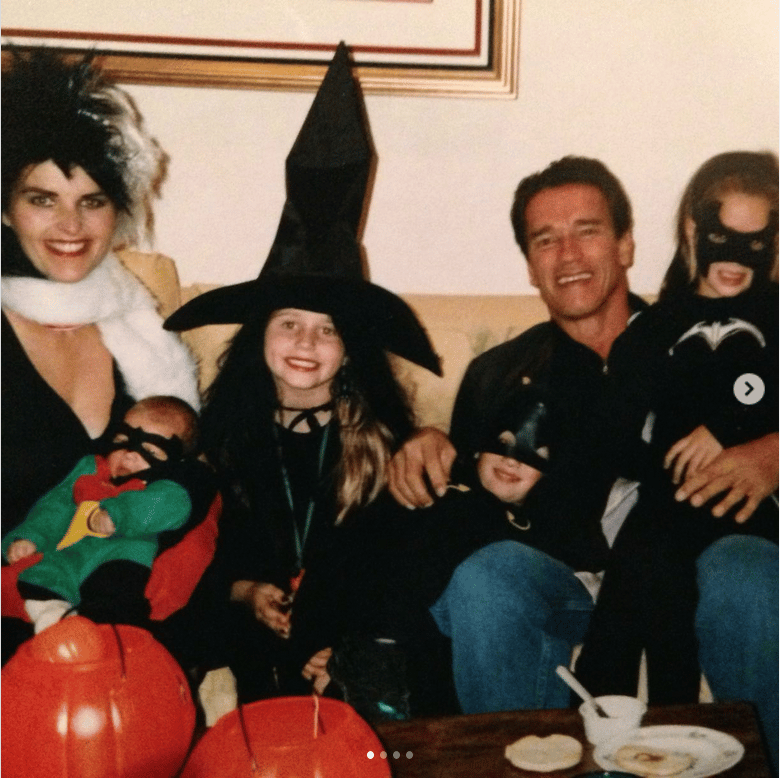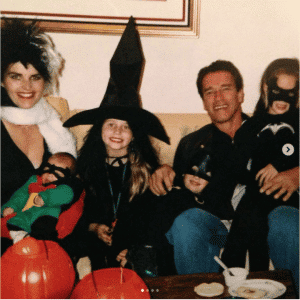 In a similar vein, Katherine also shared a throwback photo of "Halloween of years past." The accompanying picture shows herself along with her mother Maria Shriver dressed in a black and white outfit reminiscent of Cruella de Vil, a masked and heroic Patrick Schwarzenegger, and the Governator himself.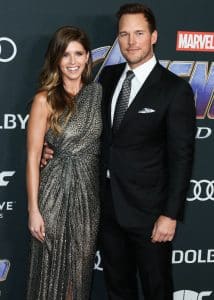 There has been a bit of a learning curve with parenthood, especially when her first daughter Lyla was born. "How much you can function and do in a day on very little sleep," she mused. "Before having my daughter, I was always someone who needed to get at least eight hours of sleep and I always went to bed early, got up early. You don't really get the solid eight hours after you have a baby, so I am always surprised at how much you can get done in a day and also feel relatively normal and functional as a woman on such little amount of sleep."
But moments like these Halloween celebrations make it all worth it!