Thanks to her 15 years with NBC News, Savannah Guthrie is a very familiar face in front of the camera, but recently she appeared makeup-free, a big change from her usual style choices. The Today co-anchor, 50, shared a selfie without any cosmetics and looked stunning in a whole new way.
Since 2011, Guthrie has joined her partners in news, Natalie Morales and Al Roker, for the 9 am segment of Today. While Roker has fun styling his colorful glasses, Guthrie has not shied away from sharing candid photos from her personal life, to great and fun effect.
Savannah Guthrie dazzles in a cheery makeup-free selfie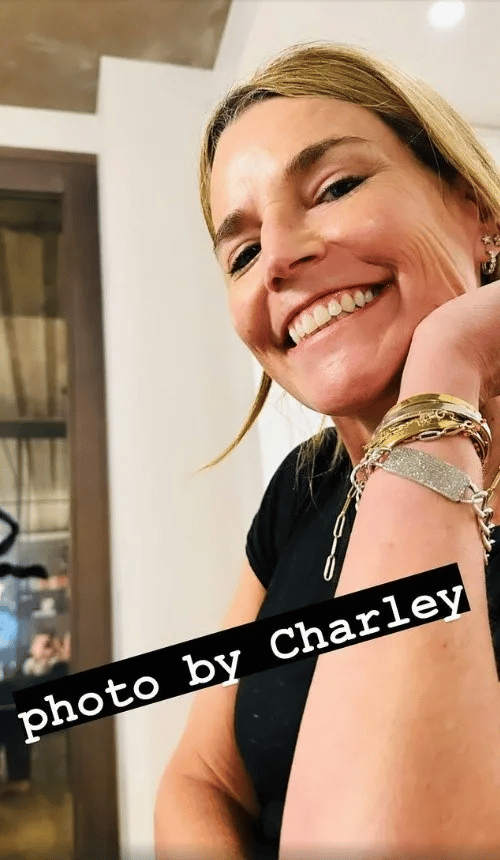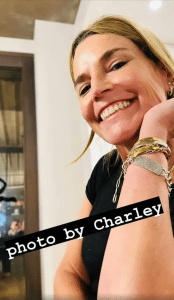 Earlier this week, Guthrie shared a photo to her Instagram Stories, so it only lasted 24 hours. But it's been preserved off the social media platform to show Guthrie smiling at the camera. She is leaning against an arm that is decked out in bangles while her own face is without any lipstick, foundation, eye shadow, the works.
The text across the photo credits her son Charles, nicknamed Charley, as the photographer. Charley is the brother of Guthrie's other child Vale, both with her husband of eight years, Michael Feldman. But her colleagues might as well be counted in the family tree, because they include each other quite a bit when parenting.
Guthrie's personal and professional life blend together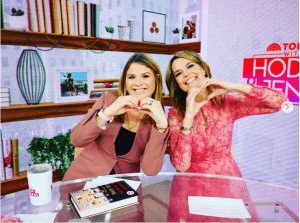 Many members of the Today team have seen aspects of their personal and professional lives bleed together. It helps that she, Hoda Kotb, and Jenna Bush Hager raise their kids like family and have motherly advice for one another. In fact, Guthrie is the godmother to Hager's son Hal! "Savannah and I go to the same church," shared Hager. "Our faith is really important."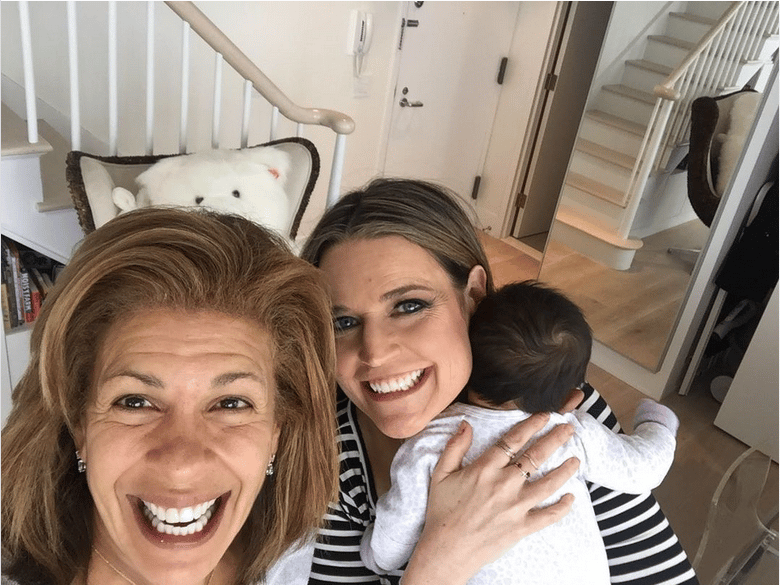 But even when they're not basking in family life, there's plenty of play at work. Apparently, Guthrie takes any opportunity to fire off funny lines, which makes it hard for Kotb to keep a straight face. "You don't wanna be next to Savannah," she joked. "She drops bombs on me during the show that I'm seriously afraid I'm gonna laugh and get fired." Guthrie confirmed, "We basically laugh through every single morning."
Sounds like the dream work environment!