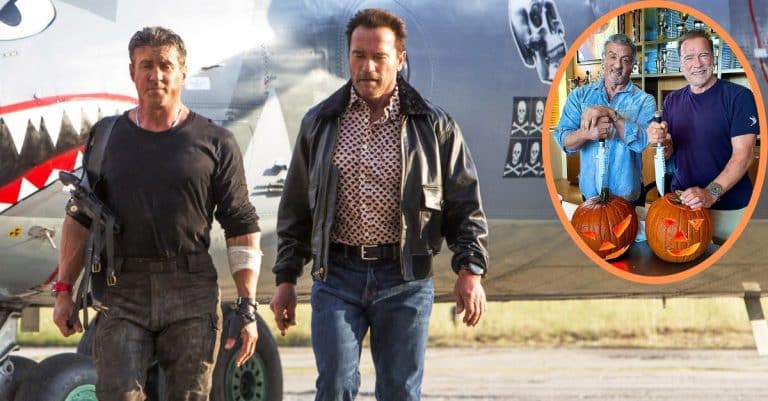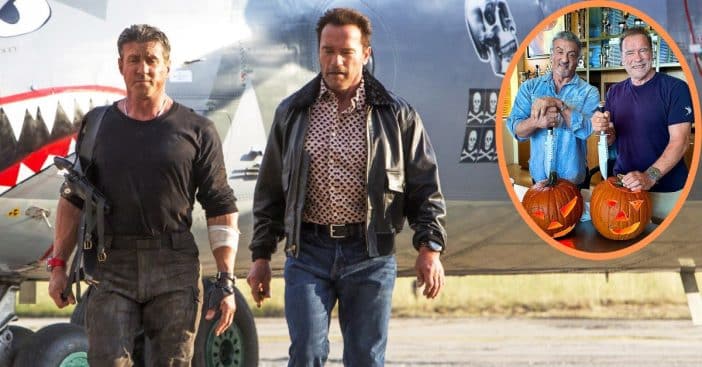 Nothing says thrills quite like action icons Sylvester Stallone and Arnold Schwarzenegger – and nothing says Halloween like pumpkins. So imagine the exciting, festive fall energy these two created when they hung out recently to welcome the spookiest holiday of the year.
The two movie stars have a famous competitiveness known as the Schwarzenegger–Stallone rivalry that stretched across decades with a lot of encouragement from news outlets. But they're also former co-stars who appeared in three The Expendables entries together. This fall, the two reunited not to butt heads or work on a new project, but rather to carve pumpkins, a moment Schwarzenegger shared to social media.

Arnold Schwarzenegger and Sylvester Stallone carved pumpkins together
Happy Halloween 💪 @TheSlyStallone pic.twitter.com/cRNfdMcMEI

— Arnold (@Schwarzenegger) October 18, 2022
On the afternoon of October 18, Schwarzenegger took to Twitter to share a photo of himself and Stallone standing side by side. Each is seen holding a sharp survival knife above two pumpkins carved into sinister jack-o'-lanterns. Schwarzenegger captioned the post, "Happy Halloween," adding a muscled arm flexing, along with Stallone's Twitter handle.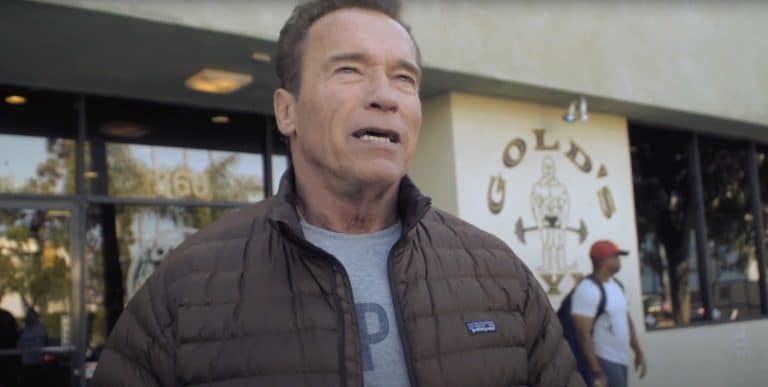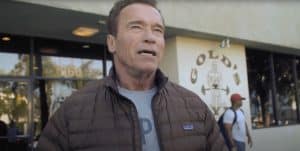 This is a far cry from the frosty atmosphere between them in the '80s, which Schwarzenegger admits to being glad to be done with. "We were attacking each other in the press relentlessly. We called each other names and called out our weak points, and it was so competitive," he said of the rivalry, saying "it wasn't pretty."
Rivals to friends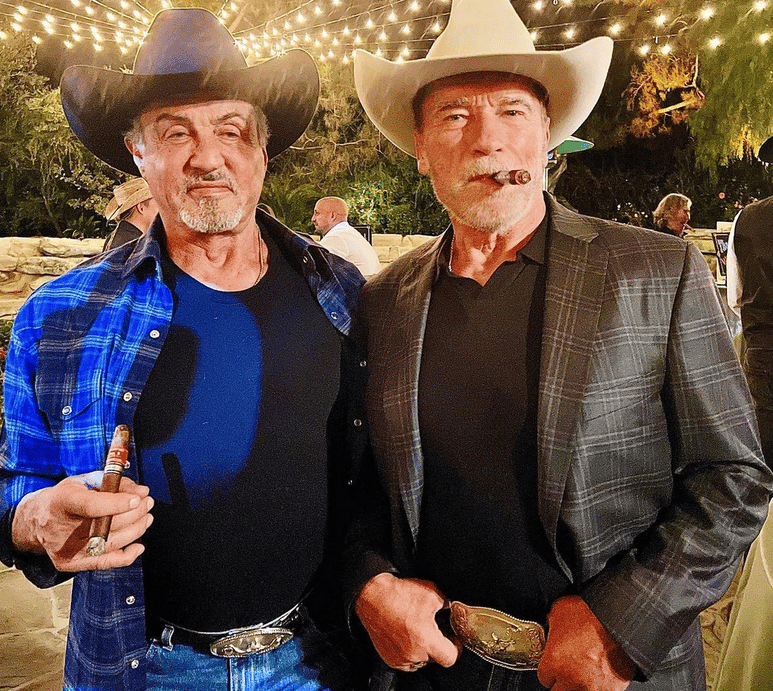 The Schwarzenegger-Stallone rivalry traces back to the 1977 Golden Globe ceremony. Reportedly, Schwarzenegger laughed when Stallone didn't win Best Actor, a bowl of flowers was thrown, and "from that moment even our DNA hated each other." The News of the World ran a lot of stories about their feud, supplemented with quotes from the Governator who said, "I'd be angry at hearing my name mentioned in the same breath as Stallone's. Stallone uses body doubles for some of the close-ups in his movies. I don't."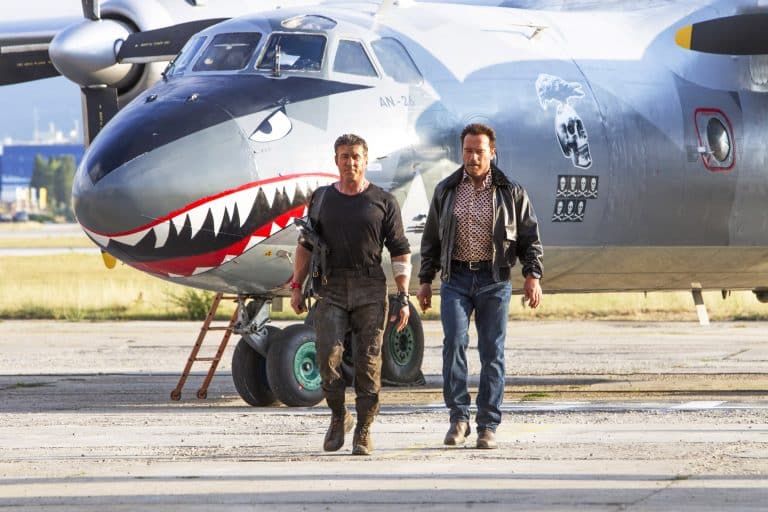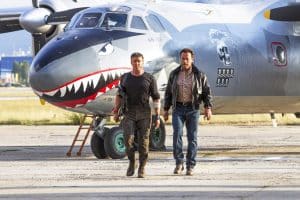 It's now believed this was a deliberately exaggerated statement, even an outright falsehood to just keep the rivalry going. Jump to today and Schwarzenegger has said "I'm so glad we straightened out our mess." He takes on a congratulatory tone when talking to and about Stallone, assuring, "Sly, no matter what they say, remember, to me you are the best. You were the winner, I'm proud of you." Stallone reciprocates this friendship, congratulating Schwarzenegger on successful charity events, adding that the actor is "Still looking strong as a Bull."