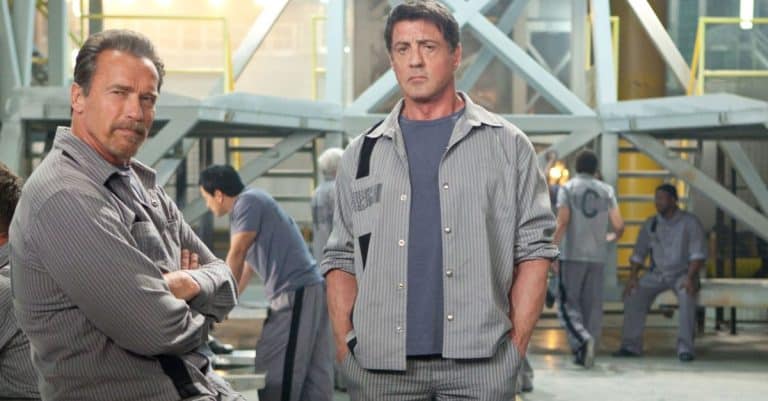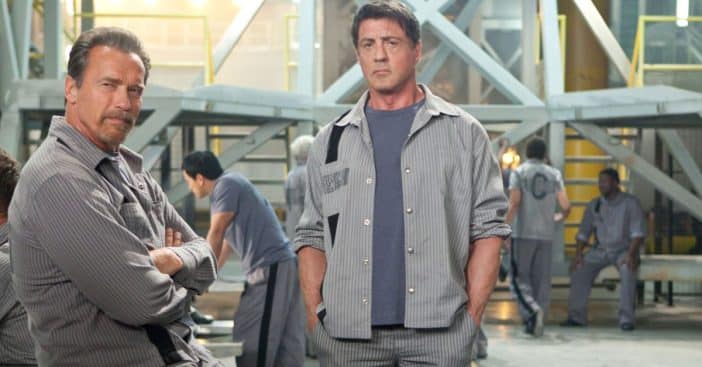 When thinking of some of the most iconic action-packed, thrilling films of the '70s, '80s, and even '90s, movie-watchers will likely picture Sylvester Stallone fighting through the jungles of Vietnam or Arnold Schwarzenegger covered in mud evading an alien bomb. They say there's only room at the top for one, so being two equally-esteemed action icons sounds like a recipe for rivalry and that's just what it was between Stallone and Schwarzenegger. But is that all there ever was?
Well, Stallone has set the record straight on just where these two stand with each other. It has been a long, winding road with a lot of different labels for their dynamic, but Stallone likens them most to "tyrannosaurus," in his own words, who are, in fact, friends. Here's what he had to say.
Where it started and where it's going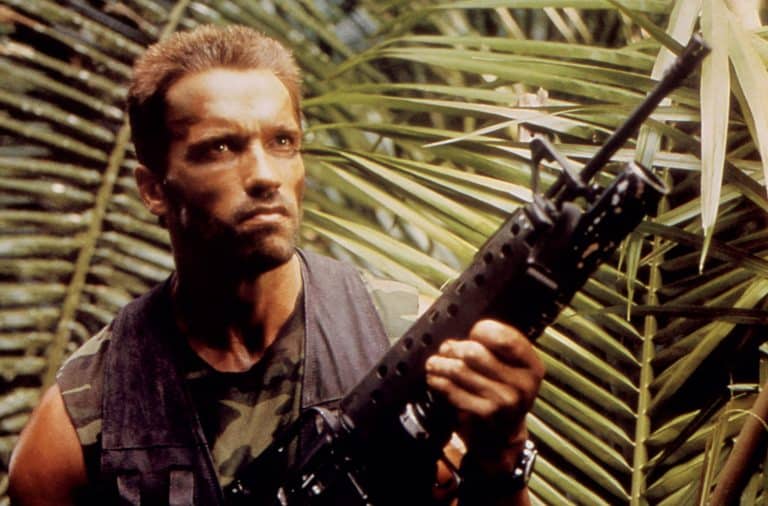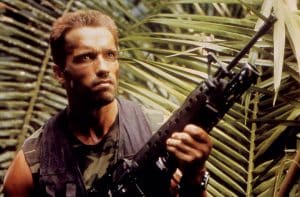 The Schwarzenegger–Stallone rivalry is an infamous one with a lot of back-and-forth between the two muscled stars. Each seemed to treat this rivalry as intensely as their characters would fighting their own baddies. Stallone even says it became part of their very atomic makeup, saying that since Schwarzenegger laughed when Stallone didn't get an award, "from that moment even our DNA hated each other." The News of the World fueled this competitive fire with a lot of stories and interviews. In one, Schwarzenegger makes an incorrect claim, reportedly to provoke Stallone into retaliating, when he said, "I'd be angry at hearing my name mentioned in the same breath as Stallone's. Stallone uses body doubles for some of the close-ups in his movies. I don't."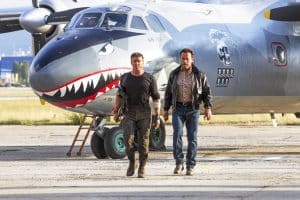 Then Vulture published a story covering Stallone's marriage to Brigitte Nielsen, "who reportedly had a fling with Schwarzenegger during the filming of Red Sonja," the outlet takes time to note. There was even some sabotage to get one into a flop of a movie. Looking back today, though, Schwarzenegger calls this showmanship just part of "all kinds of crazy things to get ahead in our rivalry." Contrast these antics with today, when Schwarzenegger says, "Luckily for us and everyone else, today, we root for each other."
Stallone and Schwarzenegger want to support each other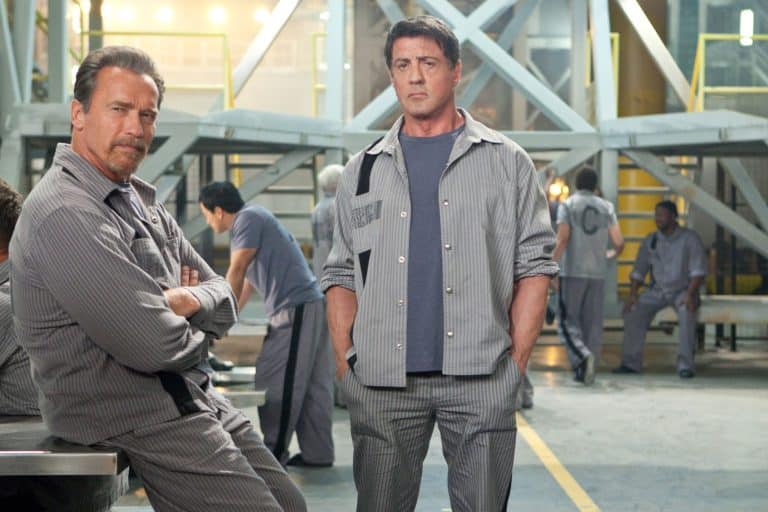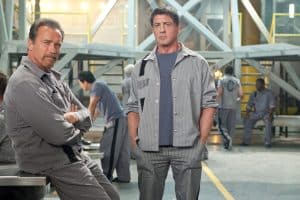 As the dust settled, Stallone and Schwarzenegger ended up co-starring in The Expendables and The Escape Plan, working together to amass greater success. Turns out that was a hard habit to shake because now they're friends outside of work too, vacationing together high in the freezing mountains and even carving pumpkins ready for warm candles.
View this post on Instagram
That's a look at their new friendship in action. But what about the words used to define what's happening here? "I told him, 'We are the last two tyrannosaurus,'" says Stallone. "We're the last two meat-eaters and there's not much beef left out there. So we better enjoy each other." They're also now privy to each other's deeper interests, as Stallone further shares, "Arnold's very wise and he loves to talk about philosophies which have got him to where he is," adding, "It's good to talk to a man who actually has put his money where his mouth is and he's achieved that. Then we start goofing around and being crazy — just laughing at the old times."