John Travolta, 68, has stayed active in the movie industry but balances it out with plenty of time with his family. Most recently, that involved a shopping trip with his 22-year-old daughter Ella Bleu, as the two hit the streets in Paris.
While doing so, they were seen dressed in some sleek fashion ensembles. Ella is Travolta's daughter with Kelly Preston, who died in 2020 after privately battling breast cancer. Ella is the older sister of brother Benjamin, who was born in 2010. Catch up with the latest from this father-daughter duo here!
John Travolta and Ella Bleu look fashionable while shopping in Paris
John Travolta is one of those shining stars. His daughter is so beautiful. Ben and Ella are a product of wonderful parents. My heart is always went them. https://t.co/v1ch4E4s9w

— Catherine Runnals (@ctrunnals) July 18, 2022
On Sunday, Travolta and Ella were seen heading out for a shopping trip in Paris, where they're currently staying at a local hotel. Travolta wore a smart blue suit over a dark shirt and loose jeans. Ella was wearing a billowing white outfit from the Celine fashion line and matching big white pants. Benjamin was not seen during this shopping spree, though Travolta and Ella have shared some sweet family photos on their social media pages.
For this particular trip, the two reportedly visited Dior and Chanel's Paris locations, which can be found on Avenue Montaigne, then returned to their hotel. It is unclear if the two are in the City of Lights for an upcoming project; just two weeks ago, Travolta had been in Florida enjoying a Motley Crue concert and his most recent Instagram post was a tribute to Jon Bellion.
The Travolta family stays close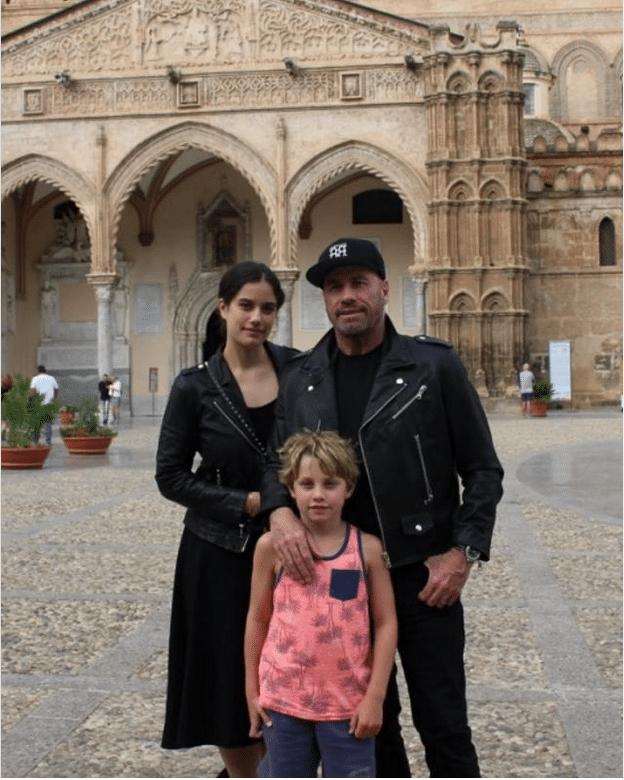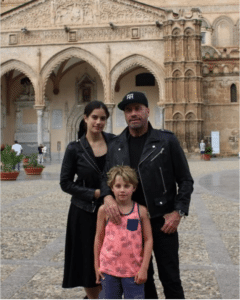 As for Ella, her latest social media post was a Father's Day tribute to Travolta, and before that was a message dedicated to her late mom – and a Mother's Day dedication to all moms out there. Both Travolta and Ella have had to contend with the loss of Preston, who died at the age of just 57. Travolta has also carefully considered how to help Benjamin with such a loss, who Travolta says worried his dad and sister would go too, after his mom died.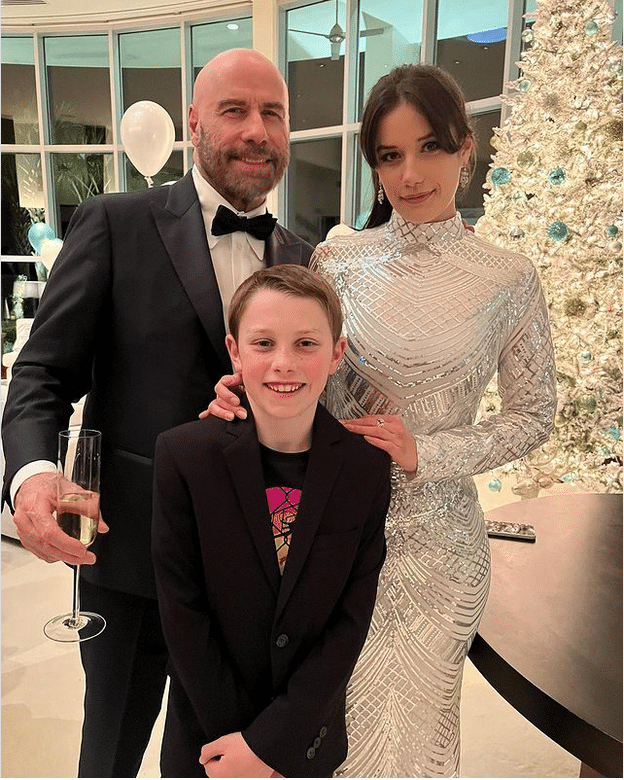 Everyone has still been keeping themselves busy, though. Benjamin has proven himself to be quite the gymnast, swinging and jumping with superhuman ease. Ella, meanwhile, has been promoting music from her newest album. She is also an actress whose most recent finished project is 2019's The Poison Rose, while Get Lost has entered post-production. As for Travolta, he'll be appearing in American Metal and Paradise City in the coming years.