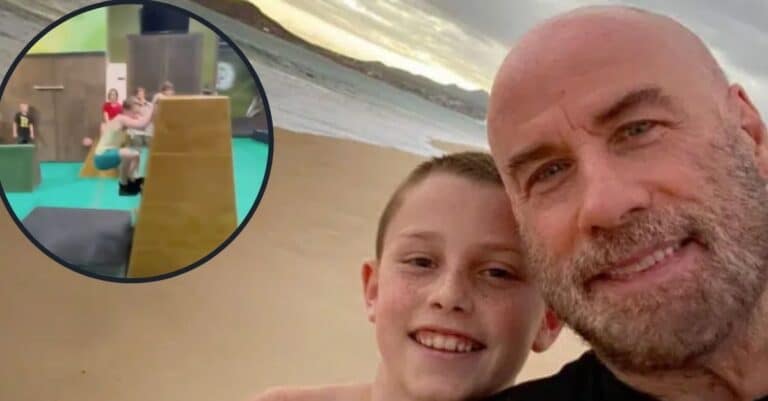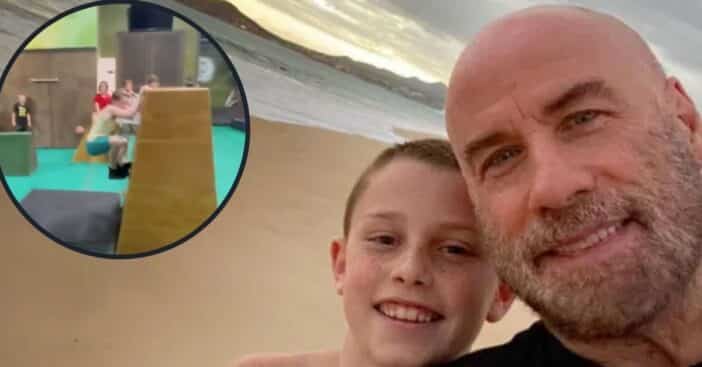 Saturday Night Fever star John Travolta recently shared a short clip of his 11-year-old son, Benjamin Travolta, doing parkour moves at the gym. Fans did not hesitate to gush over the clip, praising Benjamin for his precise incredible stunts.
The proud father captioned the photo "New best for Ben," pointing out that the agile youngster has been practicing his moves and is getting better at them.
Spider-Man Ben!
View this post on Instagram
The four-second video showed Benjamin Travolta in an indoor adventure gym, swinging off a bar and landing neatly on another piece of equipment meters away. His moves were so awesome that fans showered him with encouraging comments like, "Whoa! Looks like Training to be the next Spider-Man !! Impressive,"  "Wow, That was amazing! Wish I had that energy!", "He's like Spider-Man. Holy Moly," and  "Ben!! Whaaaaaaat".
John is a proud father to Benjamin and his older sister Ella, an actress and singer. Since his late wife, Kelly Preston, died from breast cancer in 2020, he has raised their kids alone. On his first father's day as a single dad, the Grease actor captioned alongside a photo of himself and his children- Ella and Benjamin-  "Happy Father's Day, everyone! It is a privilege to be the father of these two beautiful children. Thank you for the honor and my love and respect to all fathers."
The Travoltas remembered Kelly Preston on Mother's Day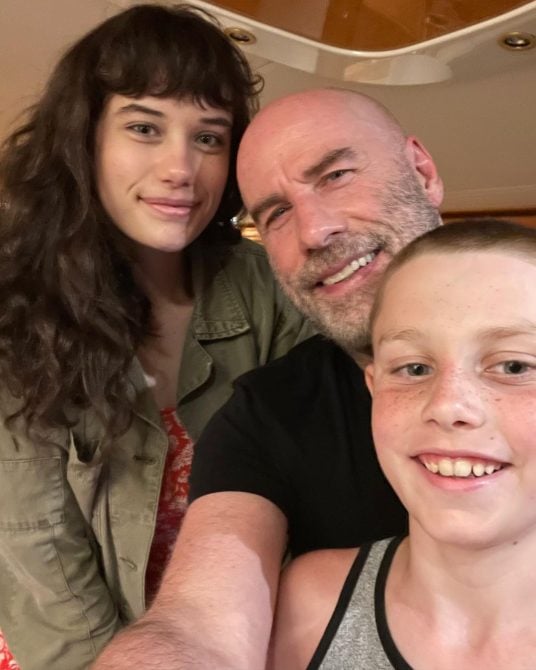 During the last Mother's Day, the family remembered Kelly, with Ella uploading a very touching post on Instagram, to which fans reacted by expressing their hurt and condolences.
"I've learned a lot from all of the strong and powerful women in my life; I thank you all for being such wonderful role models. I miss and love you, mama. Happy Mothers to all of the wonderful moms out there!" she wrote as a caption to a throwback photo of her younger self and her mom on a fun fairground ride.
Fans took to the comments to offer soothing words- "She will always be with you, Ella," "I loved your mom! She was so beautiful inside and out. I know that you kids were her whole world. Xoxo.", "She is so proud of you and will always be with you x."
John also took to Instagram, sharing memorable family moments they had with Kelly. The couple got married in 1991 and had three children. Sadly, their oldest son, Jett, who they had in 1992, died in 2009 at 16. In an interview at the Theater Royal Drury Lane in 2014, John shared what it felt like when they lost Jett. He described it as "the worst thing that's ever happened in my life."
"The truth is, I didn't know if I was going to make it. Life was no longer interesting to me, so it took a lot to get me better." he painfully added. Having Benjamin in 2010 was a breath of fresh air for the family. John told People in 2011 that having Benjamin gave them "a renewed spirit and purpose." Ben is not only a breath of fresh air to the family but also a delight to fans as he shows off his fantastic parkour moves.