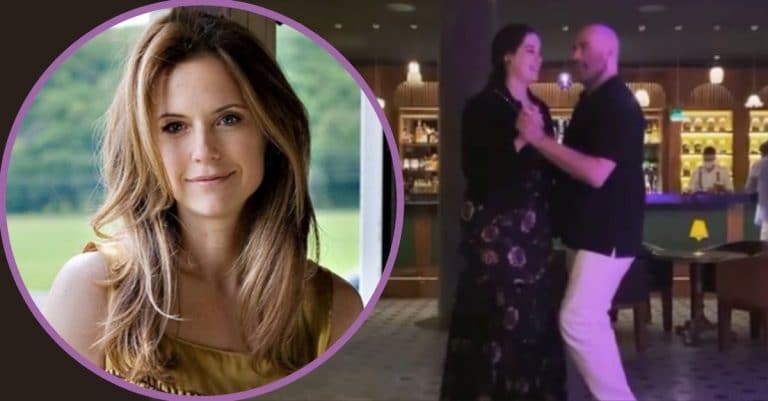 John Travolta recently posted a sweet clip of he and his daughter, Ella Bleu, dancing to commemorate the honor of the late Kelly Preston. Preston died suddenly after a private battle with breast cancer. "My daughter @ella.travolta and I dancing in memory of momma. One of Kelly's favorite things, dancing with me," Travolta writes in the caption. This is the first time he has posted on social media since his wife's death.
"It is with a very heavy heart that I inform you that my beautiful wife Kelly has lost her two-year battle with breast cancer… She fought a courageous fight with the love and support of so many," Travolta announces at the time the world learned the sad news.
Watch John Travolta and Ella Bleu dance together in honor of Kelly Preston
https://www.instagram.com/p/CELNqn8JgEU/
"Kelly's love and life will always be remembered…  will be taking some time to be there for my children who have lost their mother, so forgive me in advance if you don't hear from us for a while. But please know that I will feel your outpouring of love in the weeks and months ahead as we heal," he adds to the announcement.
RELATED: The Late Kelly Preston Shares What She Thinks About Being A Mom
He has definitely been taking the time to properly grieve as he has not been active on social media whatsoever until now. Ella also took to social media to remember her late mother after her death. "I have never met anyone as courageous, strong, beautiful and loving as you," she writes.
https://www.instagram.com/p/CCkiFtvH79c/
"Thank you for being there for me no matter what. Thank you for your love. Thank you for your help and thank you for making this world a better place. You have made life so beautiful and I know you will continue to do so always. I love you so much mama," Ella ends her post. We will always remember Kelly Preston as such an amazing actress and person. Positive healing to the Travolta family.