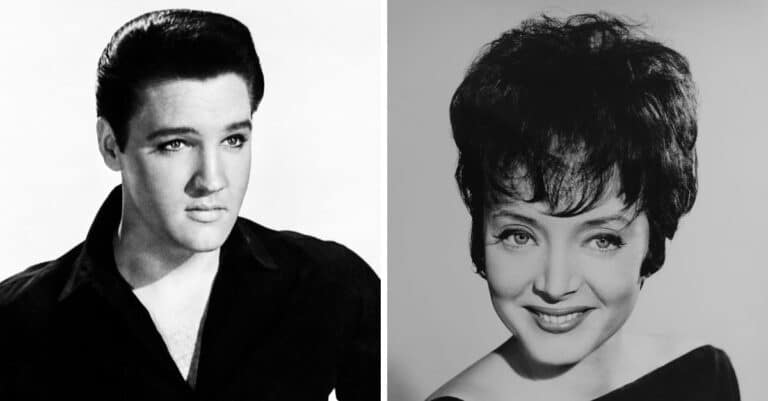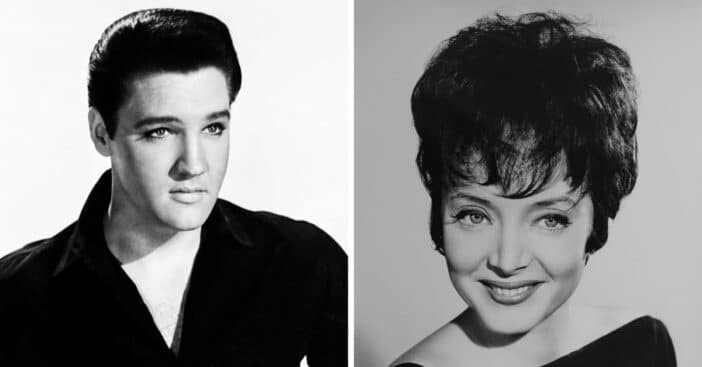 The Rock and Roll King, Elvis Presley, was not only known for his trailblazing music and fashion, but he also knew his way around and with the ladies. He pursued many of his leading ladies off-set and hardly ever missed their reciprocation. However, one of his female co-stars begged not to kiss him on the set of King Creole in 1958.
This must have come as a shock to the actor, as it was unusual for him to experience resistance among ladies; however, like the intelligent gentleman he is, he played it off by making a joke out of the situation upon learning why it was so.
Why Did Carolyn Jones Refuse Elvis Presley's kiss?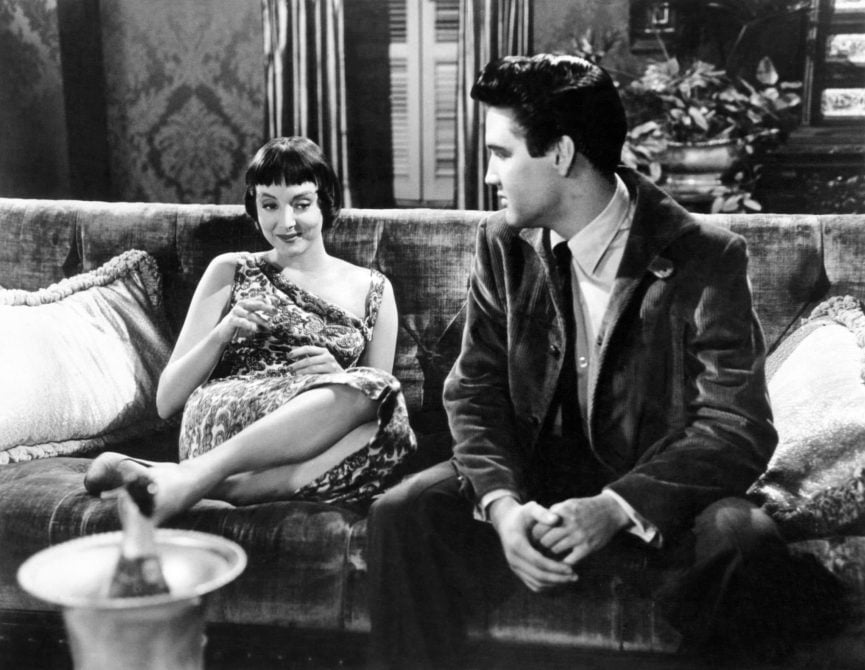 You may be wondering why any woman at the time would refuse to kiss Elvis, especially since it was on set. In fact, Jones goes down in Hollywood history as the only woman known to turn down a kiss from the King.
The reason she turned the kiss down was actually a sad one. While filming King Creole in  New Orleans, the actress ran a high fever of about 103 degrees. She was only scared of him catching what she had, falling ill too, and dying.
Carolyn asked Elvis if they could scrap out kissing because she believed he would get sick; "Isn't there some way you can get around kissing me because I'm so germy that I'm gonna kill you," she had told him.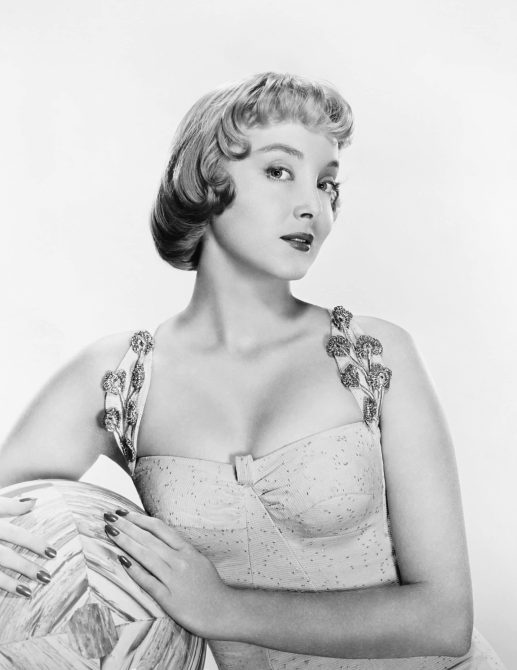 Being a witty gentleman, Elvis responded, "That's all right; maybe it'll get me out of the army." Jones was very ill during the filming, and in an interview, at the time, she said, "It was good that I was supposed to be dying in the film because I felt like I was, and I think I looked like it, too."
Carolyn Jones passed away in 1983, at the age of 53, of colon cancer.  The actress began her career in the early '50s, and it thrived for up to two decades. She bagged an Academy Award nomination for the best-supporting actress from the 1957 film, The Bachelor Party. She also won a Golden Globe in 1959 as one of the most promising new actresses of the period.
King 'Creole' Presley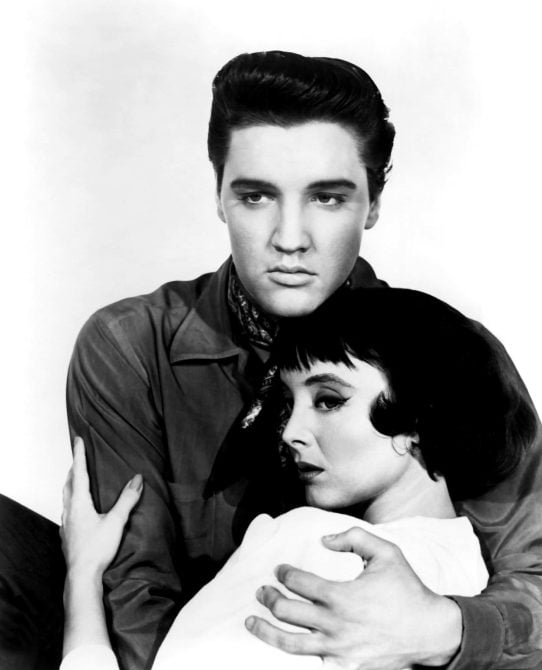 The movie Jones and Presley co-starred had a story not far from Presley's affinity for beautiful women. Jones played sexy Ronnie, one of two ladies that Danny Fisher, played by Elvis, was torn between.
The movie trailer of King Creole goes like so: "Now, he crowns his meteoric rise to fame with a fiery burst of dramatic power as hard-loving, hard-living Danny Fisher, who sang his way up from the gutters of lusty, brawling New Orleans. There were to be many women in Danny's life, but only two who really count: Nelly, who knew too little about love, Ronnie, who knew too much."
At the time of filming the movie, Elvis' military career was about to start. His two years of service would in no way impede his pursuit of many women, including Priscilla Beaulieu, whom he met in Germany towards the end of military service and later married in May 1967.