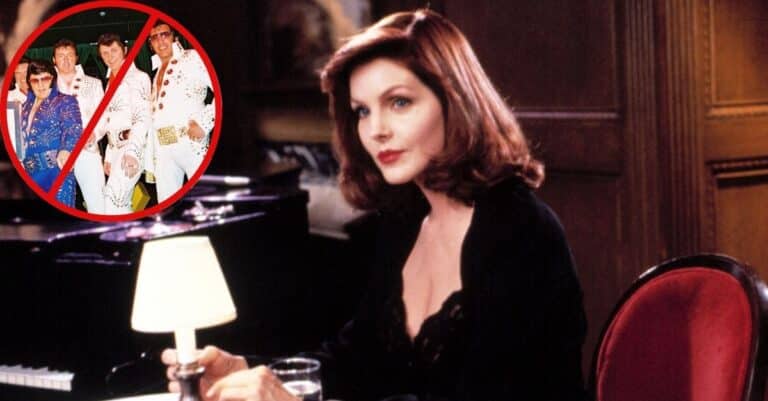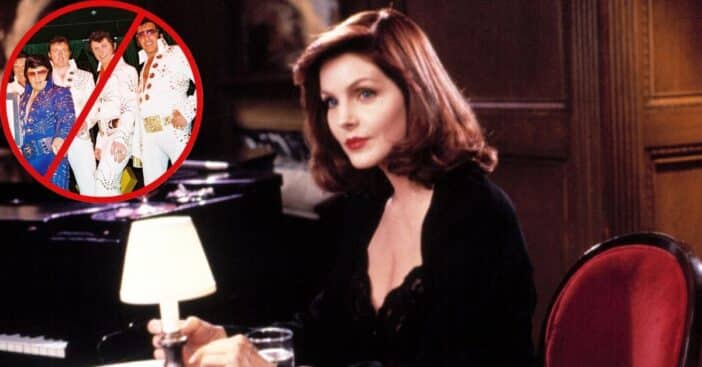 Though Elvis Presley died in 1977, his image remains popular, enough so that impersonators are a desired feature at many Las Vegas weddings. However, after a licensing company sent cease-and-desist letters to chapels that use Elvis impersonators in themed weddings, their continued presence is now uncertain.
Priscilla Presley, the ex-wife of the late Viva Las Vegas star, has offered some new information about this recent development. In terms of tracing this new move against these actors, Priscilla has stated none of these letters came from her. So, what is known about this situation?
Elvis impersonators may be banned from Las Vegas weddings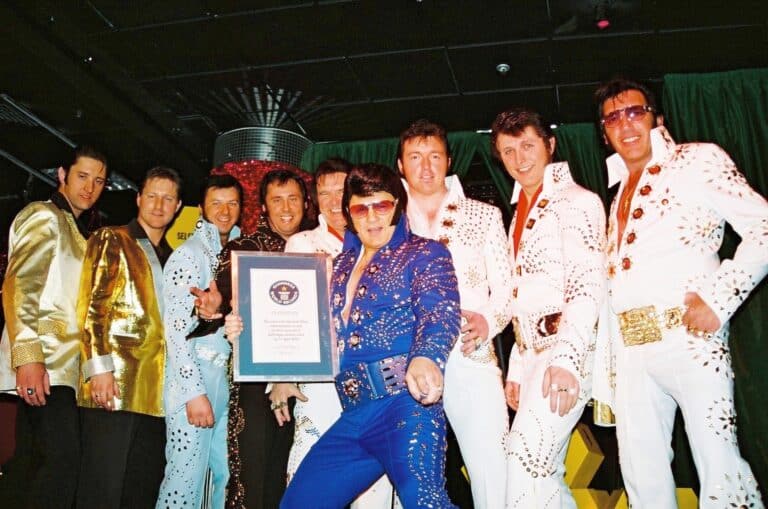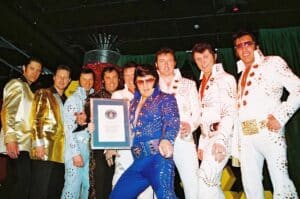 It has been reported that back in early May, Authentic Brands Group sent cease-and-desist letters to chapels demanding they no longer use Elvis impersonators. ABG is the licensing company that controls the brand and image of Elvis Presley. Sky News writes that the wedding industry in Vegas generates $2 billion, with Elvis-themed ceremonies providing a huge draw for soon-to-be couples. So, prohibiting this kind of service could impact those profits.
Affected institutions include Viva Las Vegas/Vegas Weddings, Elvis Chapel, and Las Vegas Elvis Chapel. ABG reportedly now wants to reach a licensing agreement with these chapels and will pursue legal action if demands are not met. In a statement to CNN, ABG said, "As the guardians of the Elvis Presley estate, it is our responsibility to safeguard his legacy. This includes ensuring that all products, services, and advertisements utilizing Elvis' name, image, or likeness are officially licensed by Elvis Presley Enterprises."
Priscilla Presley the new restrictions are not coming from her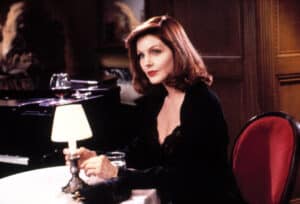 Priscilla, whose daughter Lisa Marie runs Graceland, spoke about the situation with TMZ. In a video shared by the site, she appeared surprised by the news. She also clarified, "That has nothing to do with me." She also said she had "no idea" of the fact that her late husband's name was the subject of such a development in Vegas chapels, a hotspot for the wildly famous industry of Elvis impersonations, which has around 35,000 practitioners at a national level, representing the cultivated brand that his manager Colonel Tom Parker wanted to be shaped into a money-maker for years to come.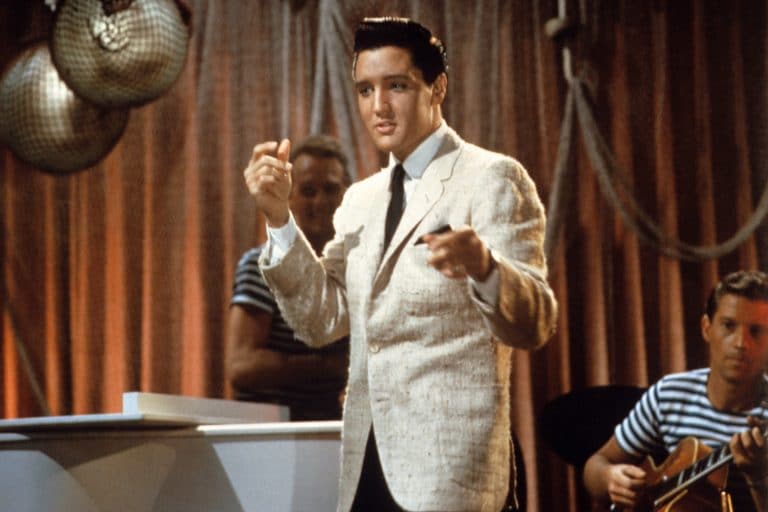 So what comes next for these wedding venues, Vegas, and these Elvis enthusiasts? In its statement, ABG continued, "The estate has strong relationships with official Elvis tribute artists, fan clubs, and festivals, as well as a robust global network of licensed merchandise partners. There is no intention to shut down chapels that offer Elvis packages in Las Vegas." Chapel operators are worried, however. Little Chapel of Hearts head Kayla Collins shared, "We are a family-run business, and now we're hanging with the big dogs. That's our bread and butter. I don't get it. We were just hitting our stride again through COVID, then this happens." Clark County Clerk Lynn Goya adds, "It might destroy a portion of our wedding industry. A number of people might lose their livelihood."
Sky News reports that as of June 1, Graceland Wedding Chapel has not received a cease-and-desist letter.