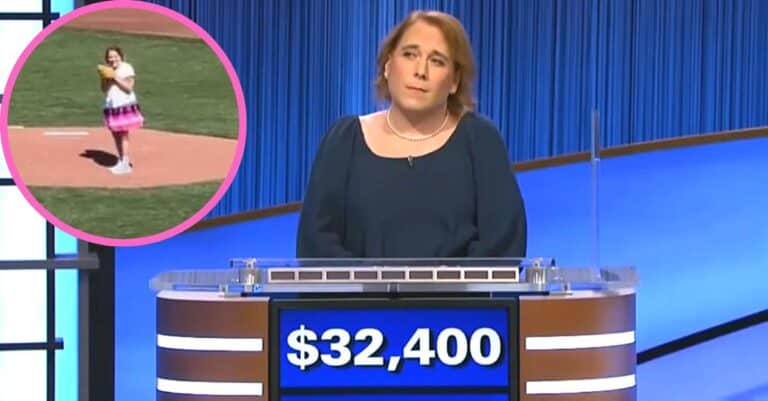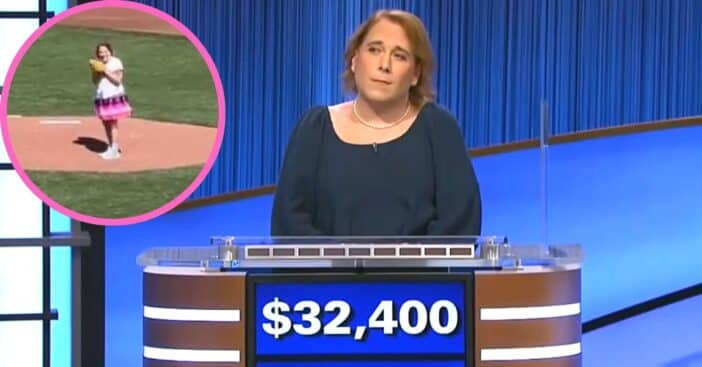 Amy Schneider rocketed up the Jeopardy! leaderboards with astronomical win streaks, single-day wins, all-time wins, and more. She's also brought a lot of visibility to the trans community from the game show's popular platform. With this newfound fame, Schneider was invited to throw the first pitch at a Dodgers vs. Giants baseball game, an opportunity she did indeed accept.
However, footage of the big moment, which occurred in time for Pride Month, was not aired on Fox Sports. Instead, a different first pitch from a different game was aired. Fans of Schneider disapproved of this move and Fox Sports has explained the situation to Schneider, who in turn was vocal about her response to this move.
Amy Schneider throws the first baseball pitch at a Dodgers/Giants game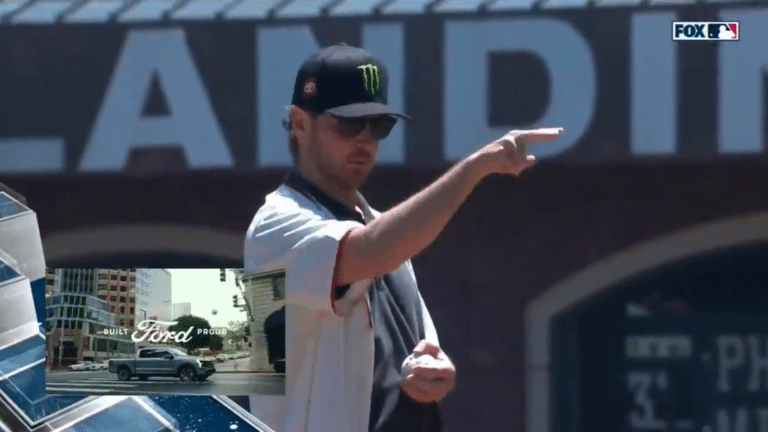 Though all of June celebrates the LGBTQ+ community, Pride Day is marked specifically on June 11. On that day, Jeopardy! champion Schneider threw out the first pitch in the game played by the San Francisco Giants. Her presence represented putting a stronger LGBTQ+ presence in Major League Baseball. If fans wanted to see it, though, they would have to look online, as this did not air on Fox Sports.
Fox Sports reps told TMZ that first pitches are never shown during their game broadcasts. However, it's not that there was just no footage shown during that time when the pitch would be thrown. Instead, the station showed NASCAR Kurt Busch's pitch throw from a few days earlier. Schneider has responded to what the network told her.
Schneider reacts to what she's been told by Fox Sports
Fox Sports refused to show Jeopardy champ Amy Schneider throw the first pitch on Pride Day during their coverage of the Giants/Dodgers game. Schneider is a trans icon with the 2nd longest winning streak in Jeopardy history. Here's a clip of her pitch:pic.twitter.com/wgopQZOak1

— Fifty Shades of Whey (@davenewworld_2) June 13, 2022
The network explained the situation to Schneider, who in turn discussed it publicly. "They say the reason they misled their viewers was for cross-promotion," she shared, "not anything to do with me, so I'll take them at their word." Schneider, who is considered by fans to be a trans icon, also revealed that the broadcast's director personally extended an apology and emphasized the choice to not air her first pitch was unrelated to her identity; it was part of a promotional package for a NASCAR race.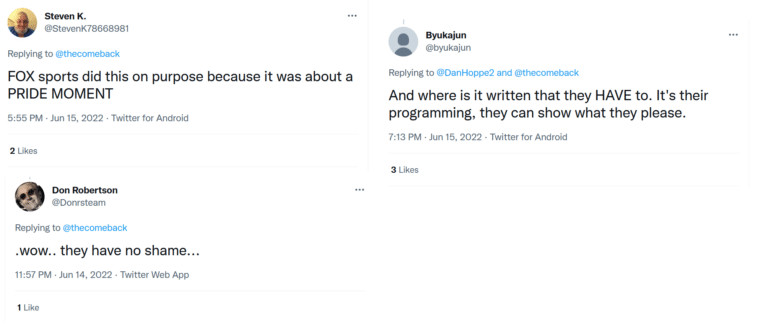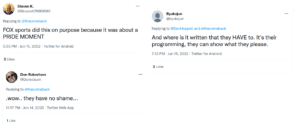 Her response has been to accept both this explanation and his apology. However, Schneider's fans had a different reaction. "FOX sports did this on purpose because it was about a PRIDE MOMENT," one user tweeted. Another wrote, "wow.. they have no shame." Another wrote that they were confused why Busch appeared to be pitching on Pride Day when the occasion was being acknowledged by many present at the match. Others felt the choice was the network's alone to make however they went about it.