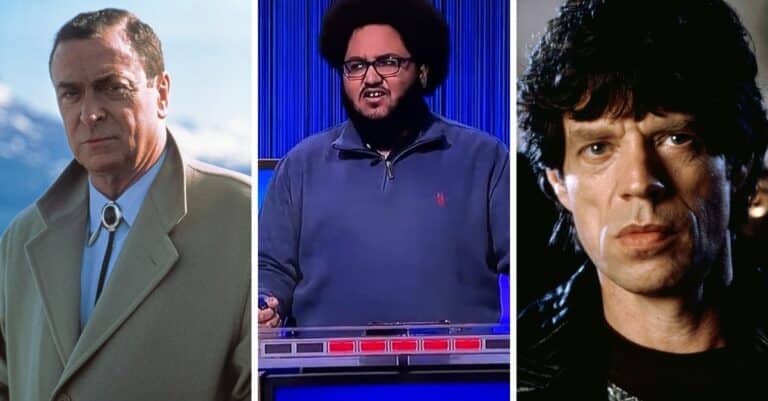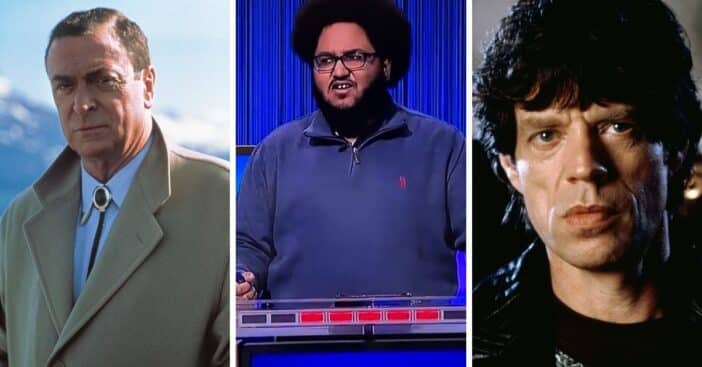 Contestant Mazin Omer made an error that resulted in his going viral during Monday's Jeopardy! episode. Omer asked for a clue in the 'Knight after Knight' category, and a photo of Michael Caine, the 89-year-old legendary actor, came on the screen. Jeopardy! show host Mayim Bialik read aloud, "To honor his father, this star here was knighted in his birth name, so he's Sir Maurice Micklewhite."
However, Omer shocked the crowd with his response. He mistook the two-time Oscar-winning actor displayed on the screen — Michael Caine — for 78-year-old Rolling Stones star Mick Jagger, who on the same day of the viral moment tested positive for COVID, causing the Rolling Stones to postpone their Amsterdam show. His response brought about different reactions on social media, as a lot of people did not expect him to make such an error.
Omer gave a shocking response
Omer responded to the displayed clue saying, "Who is Mick Jagger?" This answer cost him $400, but he still finished second place behind Eric Ahasic, who kept up his six-day winning streak. Omer took home $2,000 as a consolation prize.
The stir that his response on Jeopardy! caused on social media could not be ignored. Twitter users especially jumped on the viral moment to jest and air their opinion on the 'fail.' "I'm sure he knows a million things that I don't, but man, I wasn't ready for that," someone tweeted. "Now I've got 'You Can't Always Get What You Want' in my head except in Michael Caine's voice," another Twitter user jested. "The Michael Cain/Mick Jagger response will live on as a historic bad answer," someone else added.
Fan's reaction after Omer's costly mistake
"One of the contestants on Jeopardy! I just mistook a photo of Michael Caine for Mick Jagger. I'm not sure which of those two gentlemen would be more offended," commented yet another surprised viewer, amongst others. However, this would not be the first time such a slip-up has happened on the Jeopardy! show. 2017 Jeopardy! contestant Troy Steinmetz showed some sympathy, as he had a similar experience during his time. "It's hard up there. I buzzed in and said Kareem Abdul-Jabbar when a photo of Bill Russell was staring right at me," he wrote.
Another contestant, Karen Johnson, had her own experience in March when she was asked to name a 95-year-old singer, and she said "Diana Ross," who was only 77 at the time. "Deepest apologies to the iconic Diana Ross!" Johnson tweeted regarding her error. "I didn't really think you were the answer, but I was running out of time and had to put something!" However, people still went on about how they felt about the answer on social media. one described Omer's viral moment as a "jaw-dropping moment," and another argued that his answer "might be the worst Jeopardy! answer of all time."