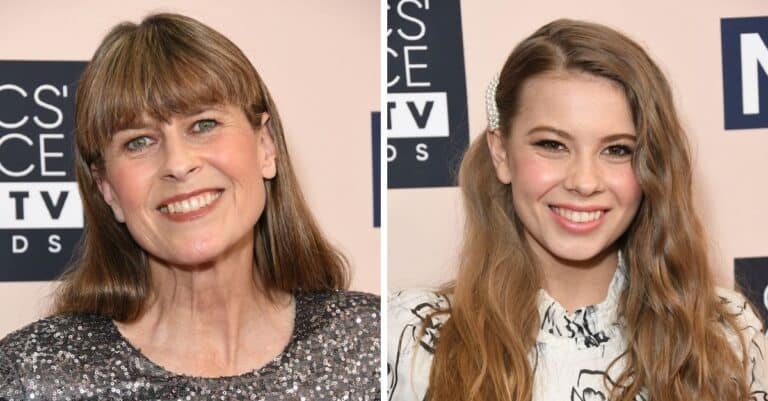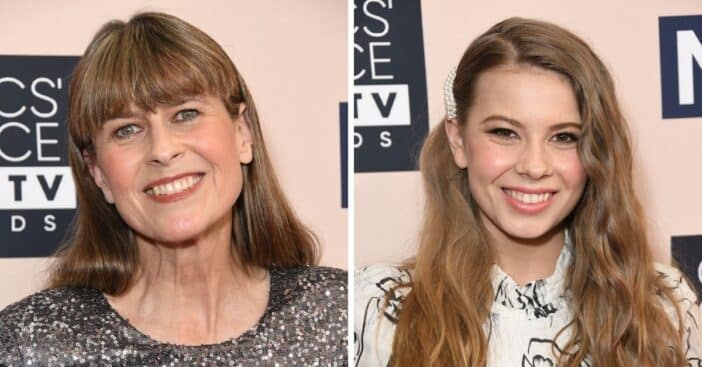 After Bindi Irwin gave birth to her now 13-month-old baby, Grace, she got to appreciate her mother, Terri Irwin, all the more. Her new motherhood experience has given her insight into her mother's plight when her father, Steve Irwin, died in 2006. The late Wildlife expert, also known as "Crocodile Hunter," died at 44, leaving Terri to take care of Bindi and her younger brother, Robert, at the tender ages of 8 and 2.
"Mom managed to raise two little kids as well as taking care of Australia Zoo and making sure it kept running, making sure Dad's legacy continued on, keeping up with all of our conservation work on a global scale. I am speechless. I don't know how she did it all. She's such a strong superwoman," Bindi reveals in an interview with People.
"I Don't Know How She Did It," Bindi says
View this post on Instagram
Steve died on the job while filming an underwater film titled Ocean's Deadliest, where he was diving with stingrays and got stung on the chest. Terri recounted the moment she found out, sharing,"[It was] this feeling of overwhelming grief, but it was like, 'What do I do next?' So I kind of collected my thoughts, and then I had to go out to the car and tell Bindi and Robert, which was really hard."
In People magazine, she opens up about how the strength with which she raised their kids was from memories of their father, Steve. "It was a little bit terrifying to have to step up and take the till. But I thought about it and said 'Let's carry on as if Steve was still here." There is no doubt that she did a great job as both Bindi and Robert have grown to take after their father and herself, being wildlife conservationists themselves. They both help their mom run the Australia Zoo.
Bindi Irwin Appreciates Terri Irwin
View this post on Instagram
The Crikey! It's the Irwins star, Bindi, told People how much her appreciation for her mother transformed after having her baby, Grace Warrior, in 2021. "It does change your perspective," she said. "I probably tell my mom how much I appreciate everything she did on an hourly basis. Dad passed away when we were very little. She is such a strong person, and she had to raise me and Robert mostly on her own." she said.
Bindi and her husband, Charles Powell, are raising their baby at the Australia Zoo with Bindi's mom and brother present. The couple appreciates that they get to raise their daughter among family, and expresses that family is everything to them. "We're very lucky to have such a wonderful support system," Bindi commented.
The More the Merrier… Or Not?
View this post on Instagram
About expanding the family, the couple said that giving their daughter Grace a big sister is not in their plans at the moment. "Between everything we have going on at Australia Zoo and with Wildlife Warriors, our nonprofit organization, and keeping up with Grace, I don't know if we could juggle another one," Bindi says about having more kids. "Not at the moment. I don't think I have enough arms!"