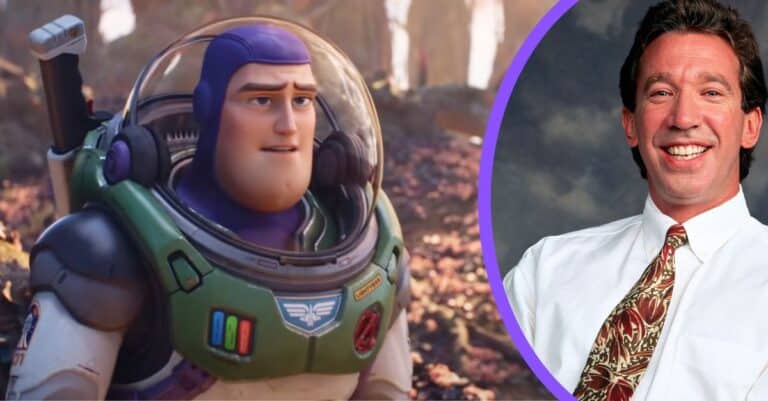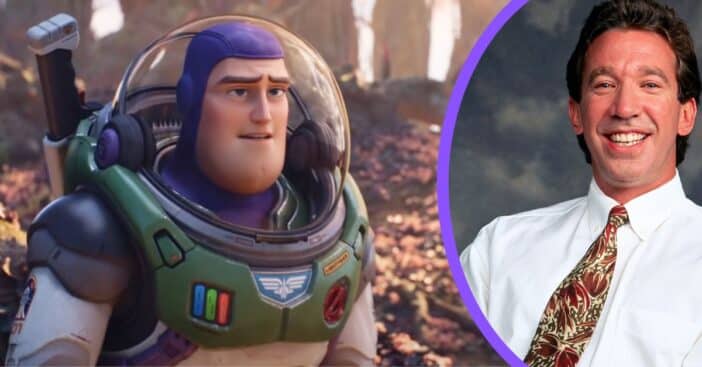 June 17 reintroduces Toy Story fans to their favorite space ranger with Lightyear, a film following the adventures of Buzz Lightyear. It is presented as a movie that the cast of the Toy Story films would watch and so acts as an origin for the action figure Andy came to love so much. But that action figure had been voiced by Tim Allen. In Lightyear, Buzz is voiced by Chris Evans. Why?
Between a stint in Fantastic Four and renewed stardom as Captain America in the MCU, Evans is no stranger to intergalactic action and adventures. But Allen had voiced Buzz through all four Toy Story movies and had expressed interest in returning to the character for any potential solo projects. But as Lightyear comes to cinemas, it won't be his voice fans will hear. Evans himself along with producer Gayln Susman have addressed the casting choice and may shed some light on the decision.
This is a different Buzz Lightyear than the one Tim Allen voiced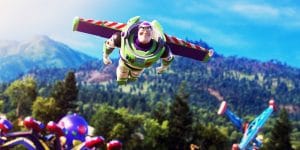 Lightyear producer Gayln Susman discussed the change in casting in an interview with ScreenRant. In it, Susman revealed that Pixar wanted a "new voice" for Buzz, and had a list of qualifications. The studio said the new voice had to have a "nice, rich sound, able to be both dramatic and comedic – and most importantly, he needed to be heroic without coming off as arrogant or dense." The original Buzz, upon first landing in Andy's home, was very sure of his place in the world, a space ranger before a toy any day. That's plenty of confidence for one action figure and Allen's voice provided an experienced deepness to Buzz's lines; this, as far as the toy Buzz knew, was a space ranger who had done plenty already.
But Lightyear is more of an origin story for the toy line, and so the character would not have quite those same experiences under his belt – just some youthful hopefulness and determination. Enter Chris Evans, just coming off playing the heart-of-gold hero of America Steve Rogers. The actor also has some theories on why producers went with a re-cast instead of reuniting with Allen and it ties back to the very nature of Lightyear and its protagonist.
What this reportedly is and isn't about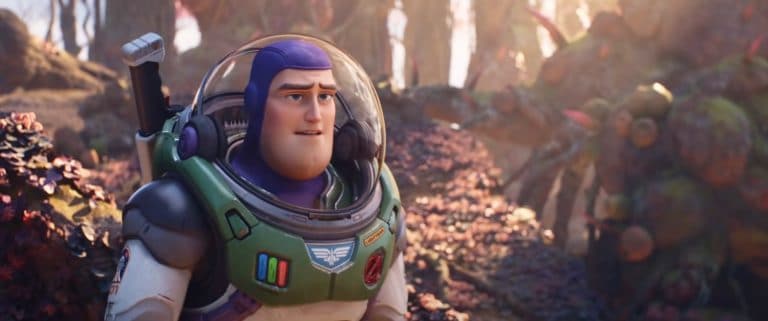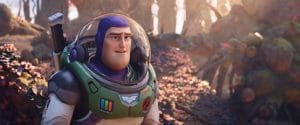 Lightyear hasn't been thousands of years in the making; it started production back in 2016. But fans got a teaser of what's to come in 2020, and the initial casting announcement left some bemused. It was initially theorized Allen was cut out of the project because of his conservative political views. However, TMZ also writes that Allen is in talks with Disney to create some projects related to Toy Story and Buzz Lightyear in the future.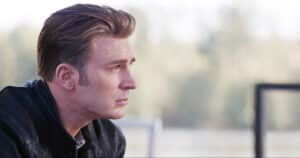 But he just won't be playing this particular Buzz who, Evans notes, is not a toy. Lightyear is essentially a movie within a movie; in Toy Story, Buzz is part of a whole big merchandise line so, the movie allows viewers to discovery, what's his story? With this premise in mind, director Angus Maclane chose Evans by thinking of actors and wondering, "If they could play them in a live-action Lightyear movie."
Will you be watching Lightyear when it releases this June?