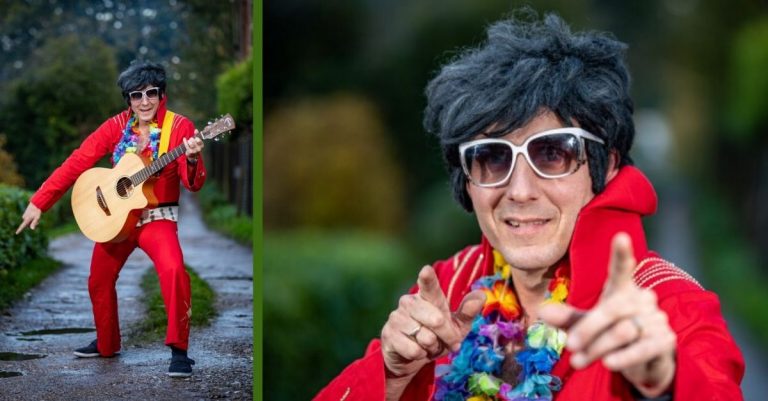 Britain has an annual King's Crown Elvis tribute contest each year. This year, one Elvis impersonator was so awful that event organizers wouldn't even let him on stage! Organizers actually told Simon Goldsmith, the man behind this Elvis impersonation, that they didn't want him to get "laughed off the stage."
The 46-year-old works as a postman during the day, and at night he raises money for charity by impersonating the King of Rock and Roll. He dons a colorful Elvis outfit and sings some of the best songs by the King himself. Simon does admit that he's "a bit low budget" but says he always puts on a good show regardless.
Elvis impersonator so bad, they won't let him on stage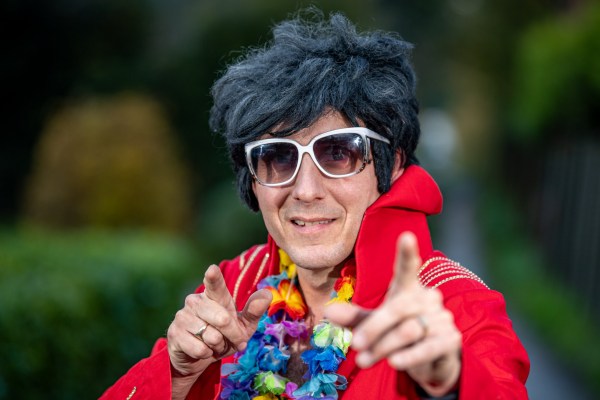 In addition, the organizers say that they tell Simon he couldn't compete because they "did not want to embarrass anyone." Moreover, they say that his act was "too comical." While Simon says that he is probably Britain's worst Elvis tribute, he says, "I don't look anything like Elvis, but I can sing like him pretty well."
RELATED: Elton John Says His "Disappointing" Meeting With Elvis Presley Was A Wake-Up Call
He continues, "I just want to do something different and to be fun. You see a lot of Elvis tributes who just go through all his tracks but I do something different. People really enjoy what I do and if it makes people happy then that's a job well done."
His gigs have come a long way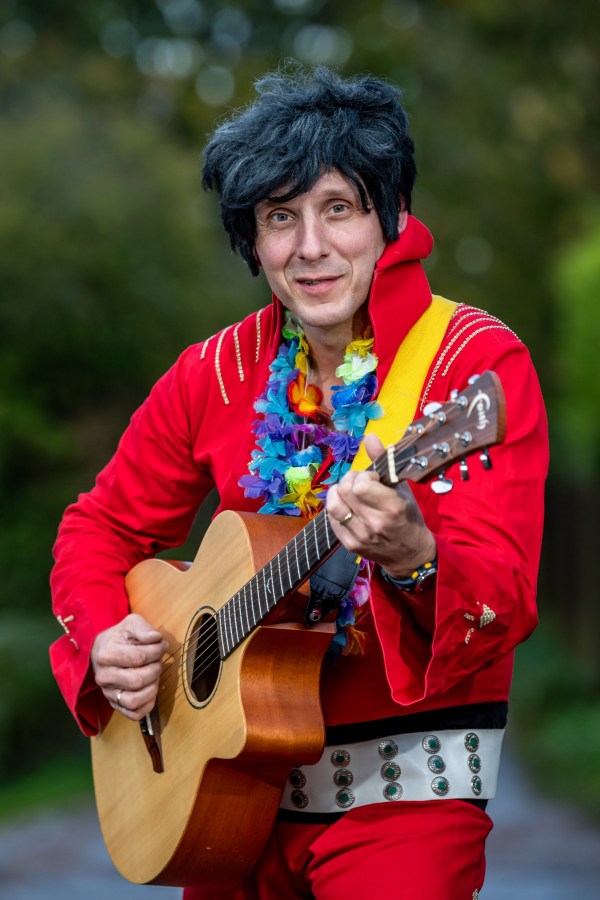 The first time Simon decided to get in an Elvis getup was during a New Year's Eve party in 2005. "Then it all changed when my dad passed away in a hospice in 2009," Simon says. "There was a world record attempt for the longest ever Elvis marathon and the world record then was 42 hours. I tried to beat it in 2010 but I only got to 35 hours before I had to stop."
He continues on to say that his events have grown so much since then. He does a lot of charity events and even does marathons as Elvis.
Simon discusses what his acts are like as well. "My act is a spoof Elvis tribute act. It's quite slapstick and I don't take myself too seriously and I do alternative songs. I cover songs that weren't even around in his era like Britney Spears but I sing it in his style."
I give him a lot of credit for what he's doing! More power to him.