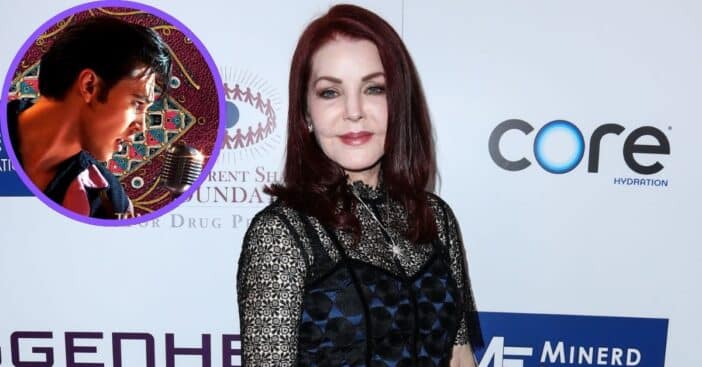 Elvis Presley has been referenced in countless media over the years, but it takes a special power to tell his story. His life was not without controversy, but it is captured in the biopic Elvis that had Priscilla Presley in tears during the premiere at the Cannes Film Festival.
The event was held on Wednesday and saw Priscilla joining much of the Elvis crew along with its two main stars, Austin Butler and Tom Hanks. Throughout the evening, this group ended up sticking close together, completing the power of the premiere.
Priscilla Presley grows emotional at the premiere of the 'Elvis' biopic

Austin Butler, Olivia Dejonge, Alton Mason, Baz Luhrmann, Jerry Schilling, Tom Hanks, Natasha Bassett and Priscilla Presley attend the 'Elvis' premiere during the 75th annual Cannes film festival at Palais des Festivals in Cannes, France – May 25th#ElvisMovie #Cannes2022 pic.twitter.com/BPGusvVIPp

— Austin Butler News (@AButlerNews) May 25, 2022
During the premiere on Wednesday, Priscilla embraced Elvis director Baz Luhrmann when the film ended. The movie was met with abundant applause, reports PEOPLE. As the two hugged, she also had to wipe away the tears that started to flow. It became a group embrace when Butler, Hanks, and Olivia DeJonge joined in. Butler was responsible for playing Elvis himself, while Hanks was Colonel Tom Parker. Meanwhile, DeJonge played Priscilla.
The clapping continued for a long while and so did the group's close proximity to one another for the rest of the evening. The strong audience response mirrors what those who knew Elvis have been saying about the biopic and the team behind it, feedback that has been rife with praise.
Against the odds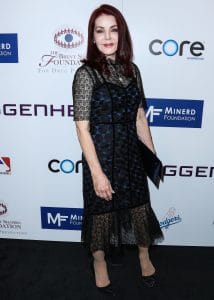 In a world where adaptations and biopics can be very hit-or-miss, it's a pleasant surprise to hear that individuals related to Elvis approved of what they saw. Lisa Marie Presley, his daughter through Priscilla, saw it before the premiere and broke her social media silence to offer praise to the whole Elvis team. This, while admitting her heart was still heavy with grief from losing Benjamin Keough. Priscilla herself was already praising the biopic earlier in May and revealed, "the words I heard from my daughter on how much she loved the film and that Riley will love it too when she sees it brought tears." The premiere was just confirmation of the tearful impact it has on her.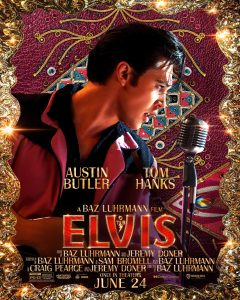 But even before becoming a hit-or-miss movie, first Elvis had to get filmed, a feat severely impacted by the coronavirus pandemic. "I really believe that we would come to Cannes with this film, but then COVID came, and the film was shut down, and it was never going to happen," Luhrmann admitted. "But for the bravery of Tom to come back, and the bravery of his cast, and this crew, to go on through COVID, and to finish this film… and we are back in Cannes." Cannes meant a lot to Luhrmann, in that regard, to see movie lovers basking in the many creative endeavors of others.
Elvis officially releases on June 24. Will you watch it?