Any one person's health is a combination of – in part diet – activities, and genetics. For one Don Gorske, that diet has consisted of 32,340 Big Macs consumed over 50 years. In fact, this feat has been officially recognized by Guinness World Records, after May 17 marked five decades exactly.
Doing the math, that's actually more than one Big Mac a day. Indeed, Gorske eventually graduated from one to two of the heaping hamburgers. Despite doubling down, Gorske is reportedly in good health, according to his doctors. His secret? Walking.
Guinness World Records recognizes Don Gorske for eating Big Macs for 50 years
Today's the day for Don Gorske! 🚨

He has eaten a Big Mac from @McDonalds EVERY DAY for the last 50 YEARS! 🍔

Here's his story 👇 pic.twitter.com/L93K32RI6v

— Guinness World Records (@GWR) May 17, 2022
"Today's the day for Don Gorske," wrote Guinness World Records in a tweet. "He has eaten a Big Mac from @McDonalds EVERY DAY for the last 50 YEARS." This delectable love affair began on May 17, 1972, the day Gorske got his first car, a fact he says contributed to his affections for the meal. "I drove to McDonald's, ordered my first three Big Macs, went in the car, and ate them," he recounted. "And I said right there that I'm gonna probably eat these the rest of my life, and I threw the cartons in the backseat and started counting them from day one."
Gorske, a native of Fond du Lac, Wisconsin, has actually held the record for most Big Macs eaten in a lifetime since 1999; he set the record at 15,490. In August, that number was updated to 32,340. He has had a Topper double burger and a Whopper from Burger King, but to this day, the Big Mac holds his heart – and taste buds.
Gorske attributes his health to walking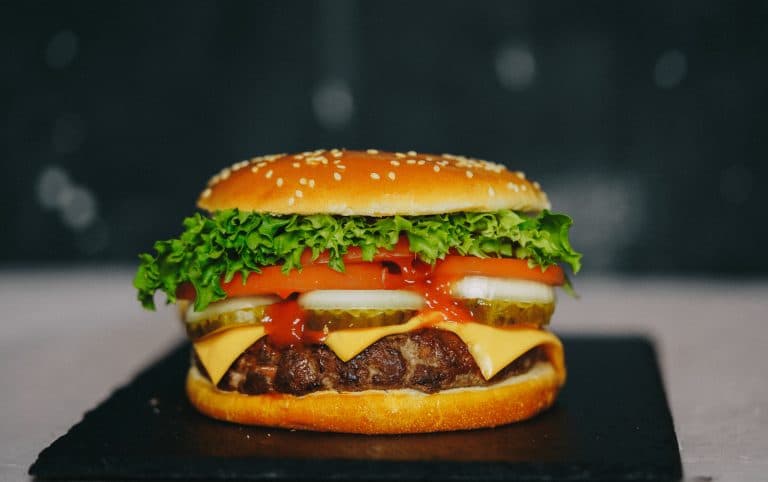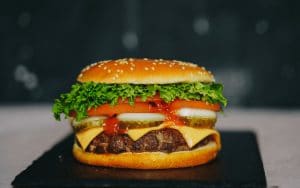 Before accounting for different types or ingredients, there are approximately 563 calories in one Big Mac. Very broadly, the average recommended daily caloric intake is between 2,000 to 2,500, though this of course varies from person to person with everyone's individual needs. All this to ask, how is Gorske's health after all this? According to his wife Mary, "The doctors said it's pretty good actually. "His blood sugar has been normal. His cholesterol has been exceptionally good."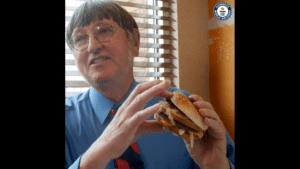 Gorske credits walking. "I like to joke with people. I tell them I walk around the block usually," he explained, adding, "but they don't know that it's six miles around our block." As a form of exercise, walking is highly regarded for being what's called low-impact, meaning it doesn't put a lot of strain on the joints. This is in contrast to high-impact exercises like running and gymnastics. Walking is also recommended for building endurance and cardiovascular health.
What food would you eat every day for years if you could?