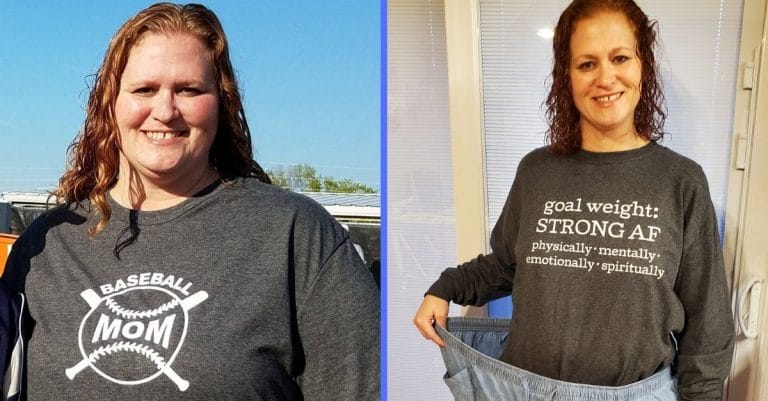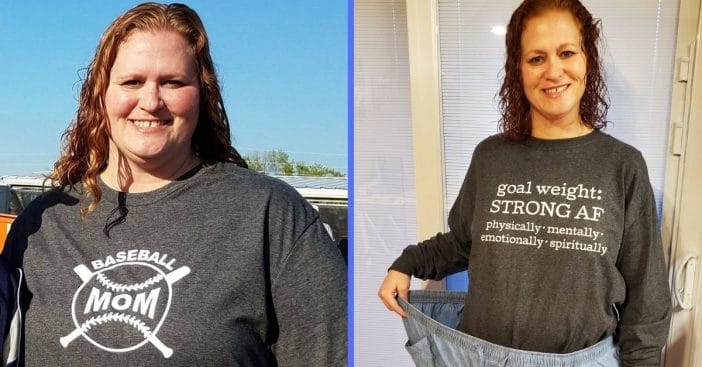 On the eve of the COVID-19 lockdown, Roxanne Mullenberg weighed 358 pounds. By February 2020, she vowed to participate in a walking challenge with her colleagues. Though the country shut down weeks later, she had a new mindset to help her do right by her health – and lose 149 pounds.
Lockdown had and continues to have numerous effects on people's physical and mental health. It impacted social availability and limited methods of physical activity. With the added stress from work and worrying over health, it was understandable when people felt demotivated. Mullenberg faced that and additional health hurdles to "do something" for herself.
Roxanne Mullenberg faced several health hurdles at once
We are doing a #happydance for our team member Roxanne Mullenberg, who graduated from the FMWF Chamber Leadership program yesterday! Congratulations Roxanne!#NOTGENERIC pic.twitter.com/wHUwP7i4tI

— Cornerstone Bank (@CornerstoneNDSD) May 10, 2019
At work, Mullenberg's colleagues put together a walking challenge as a way to engage in a healthy activity together. Mullenberg decided to join just in time for social isolation to become mandatory. Additionally, she had to figure out working from home while supporting her 11-year-old son Ryan in his home schooling.
When her colleagues started a walking challenge, Roxanne Mullenberg decided to participate. At the time, it seemed like the medication for her under-active thyroid was finally working correctly and she wanted to cultivate healthy behaviors to try tohttps://t.co/Qkc1CwZzWS pic.twitter.com/uxeooV0KZT

— LosingWeight411 (@LWeight411) July 14, 2021
RELATED: Flab To Fab: Some Of Our Favorite Artists Who Have Seriously Cut Down On The Pounds
On top of all this, she also had an under-active thyroid, for which she was receiving medications, but required some time to find the right dosage. "When my thyroid decided it didn't want to work correctly, that's probably when I started gaining more," she reflected. "But not realizing the reason why I was gaining either." Indeed, an under-active thyroid can make it difficult to lose weight. In the face of all this, though, Mullenberg actually found herself walking even more.
She advocates for a change in attitude that helped keep her walking challenge going
After a family tragedy, Roxanne Mullenberg changed her life and her health with the help of Profile by Sanford. https://t.co/S2h7KX08wG

— THE GOOD LIFE (@goodlife) July 1, 2021
"The walks became such a good mental break and stress release," explained Mullenberg. "It became both a physical and mental benefit when I would do the walks, which was great. Then I'd bring my child out and obviously we'd both have these fun adventures roaming around parks." This continued routine in the face of daunting odds ended up just one manifestation of a bigger psychological strategy she exercised each day to keep making healthier choices for herself. She joined the eating program Profile by Sanford after some coworkers found success with it. At first, it called for leaning into eating shakes as main courses, before integrating grocery foods back in. As a result, Mullenberg, shared, "I feel more like myself. I have more energy and I'm getting confidence in myself again and overall feel like me."
And all this, in part, is yet another branch of the greater tree of one resounding determination: changing her attitude. She admitted, "I probably always cheated myself out of sticking things out before, not everything, but some things. Once I put my mind to something, I definitely can do it." And do it she did, and now has tips to share for everyone else whose health deserves their full attention:
Do something for yourself. It's the ultimate form of self love.
Change your mindset. Keep an open mind and think of diets as a way to get creative.
Set doable, personal goals. No one glove fits everyone, so cater to your needs and abilities.
How will you treat yourself coming out of quarantine?