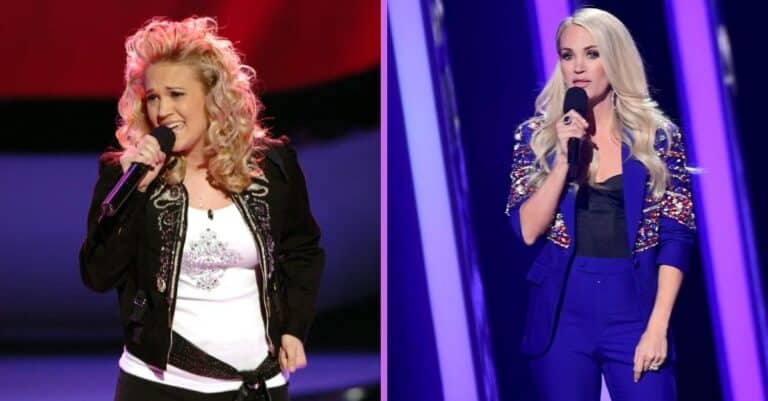 Things almost came full circle for Carrie Underwood, who was slated to perform for the latest season finale of American Idol. Such sweet poetry was not to be had, however, due to the pandemic, which recently hit Underwood's team and derailed plans for this Sunday.
The season finale of American Idol aired on May 22. One of the anticipated special performers for the occasion was Underwood, a lineup made especially powerful considering her 2005 victory in the fourth season of the show. This win elevated her to unprecedented prominence. Fans, however, were heartbroken to learn this reunion was not to be.
'American Idol' reveals Carrie Underwood was unable to perform on Sunday
Media personality Ryan Seacrest is the primary host of the singing contest, and it was he who broke the disappointing news. "There was a COVID exposure within Carrie Underwood group," he announced at the start of the finale.
He continued, "So following protocol, she is unable to perform tonight. Sad, but you can check her out on her tour, Denim & Rhinestones." Denim & Rhinestones is also the name of her upcoming ninth studio album slated for release on June 10. It will have 12 tracks in total, 11 of which were co-written by Underwood herself.
Plenty more to expect from Underwood
View this post on Instagram
Season 20 of American Idol was not totally without some Underwood magic. She was recently a coach for the Top 5 finalists while based in Resorts World Las Vegas. This setup accommodated her Las Vegas residency, which just ended on Saturday, May 21. Underwood marked this with a celebratory post reading, "And that's a wrap on #REFLECTION shows for 2022! I'm gonna miss our #Vegas crew, and of course, the fans!"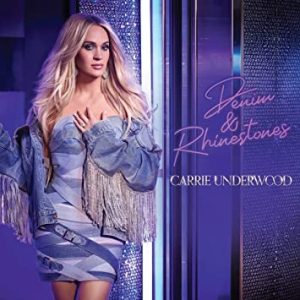 No sooner did she announce her residency ending than Underwood then assured, "We'll see you next year back at @resortsworldlv." Taste of Country notes that there are no official dates locked in for this 2023 leg of her residency. But her Denim & Rhinestones tour has many dates scheduled from this year straight through to March 2023. For all dates, Underwood will be joined by fellow country music singer and songwriter Jimmie Allen. He is honored with the 2021 Country Music Association Award for New Artist of the Year.