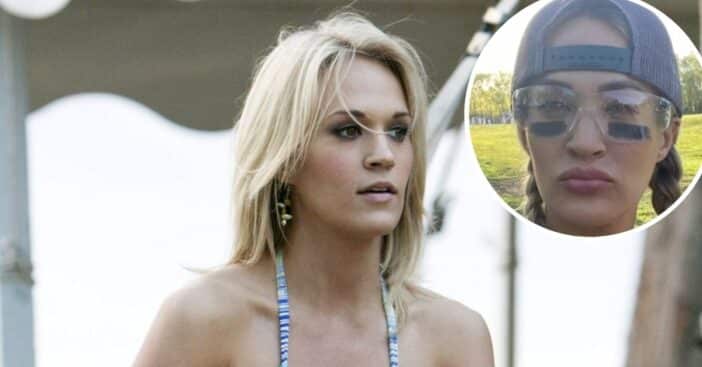 Carrie Underwood may be known as a glamourous country music star but she loves to hang out with her kids! Carrie has two boys with her husband Mike Fisher. In one of her latest Instagram Stories, she proved she could play with the boys as she engaged in a Nerf war with her sons.
In the photo, Carrie wore a gray camo tee, a backward baseball cap, protective glasses, and had army paint under her eyes. She was holding a Nerf gun and wrote, "This crazy angel has nerf wars with her first grader tonight." Crazy Angel is a reference to her newest song by the same name.
Carrie Underwood shows a photo of herself playing with Nerf guns with her sons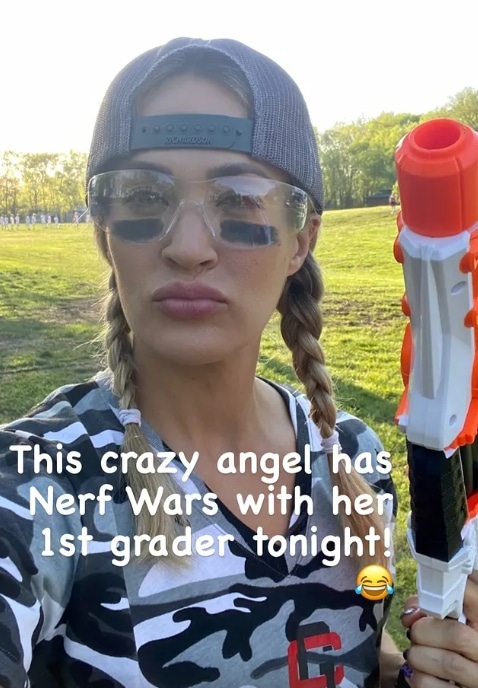 Carrie was referencing her oldest son, Isaiah, who is now seven. Her youngest, Jacob is three. She doesn't often share photos of her sons, likely due to privacy reasons, but she definitely seems to love spending time with the entire family.
Carrie and Mike may have two beautiful boys but they also suffered three miscarriages while trying for their youngest. Carrie once admitted that it was really difficult to hide her feelings from her fans but everyone was very supportive of her family.
View this post on Instagram
She shared, "I guess you wait for things to stop hurting at some point. I will always mourn those children, those lives that were a shooting star, a breath of smoke, but I have Jacob, and he is incredible, he is the sweetest little baby."