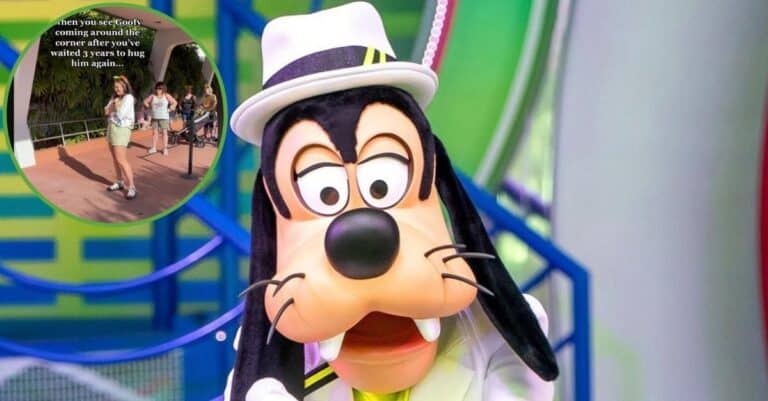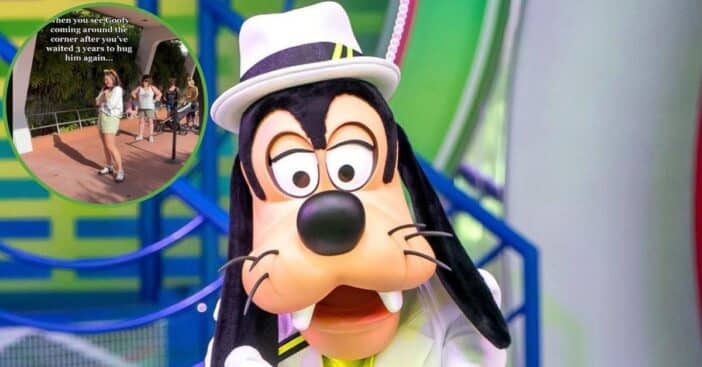 A video has recently gotten the attention of many on social media. It all started when 27-year-old TikTok user Sarah Rachul – known on the platform as @everydayisdisney – posted a clip of her getting emotional seeing Goofy at Disney World in Orlando, Florida, on May 3. The text on the video was "When you see Goofy coming around the corner after waiting 3 years to hug again." The video has generated over 1.8 million views with more than 7,000 comments. Some of the comments have left negative thoughts about her experience at the park.
Sarah is currently talking about the cyberbullying she faced after posting the video. She also expresses her worry about young people. The Disney Park had just recently started allowing character-guest hugs after being banned since 2020 due to COVID-19. Some of the comments on the video can be read below. The video also found its way to Twitter, which had lots of people commenting as well.
People's comments on the video
"Oh yeah, Disney is fine with adults, but all you grown-ups have to remember there's another adult in costume."
"We Need to Do Something About Disney Adults."
"Disney is for kids."
Part of the caption on the video and Sarah's reason for her overwhelming reaction is that the character was her dad's favorite character. "It may sound silly but my dad's favorite character was Goofy and when I hug Goofy it's like hugging my dad again." Some TikTok and Twitter users have also sent out their love to the grieving fan while advising others to be kinder.
"There's a difference between creepy and weird Disney adults and people who just like Disney, in this instance OP was emotional because her late dad's favorite was Goofy but y'all have to make it like this." "Please take all the time you can to read the caption. The grieving process looks different for everyone."
"Disney character performer here!! That's why we go to work every day ️ This artist loved it all the way, so so happy love for you ♥️."
Sarah Rachul speaks on cyberbullying
While speaking on the backlash, Sarah said she was not surprised. "I was raised to have thick skin too. I wish I could say I was surprised," said Rachul, "but working in PR professionally, I know my way around social media and once the hate comments started coming in, I wasn't really phased. I was raised to have a thick skin and being a 'Disney Adult' your whole life kind of prepares you for some of the commentaries you see on the video."
However, she raises concerns about the effects of cyberbullying on the younger generations.
"I dug into some of these video duets/stitches and comments and a lot of the people behind the account are in middle school/high school/college," she explained. "These are really early years to learn to deal with others and I worry about how shameless people have become online when they criticize strangers."
Sarah's grandparents were members of the Disney Vacation Club, and when they passed away, she and her parents began a tradition of visiting the park yearly. However, her last visit before now was in 2019.