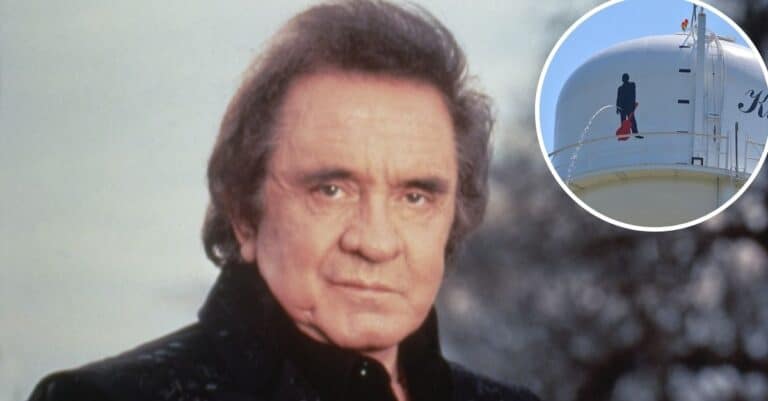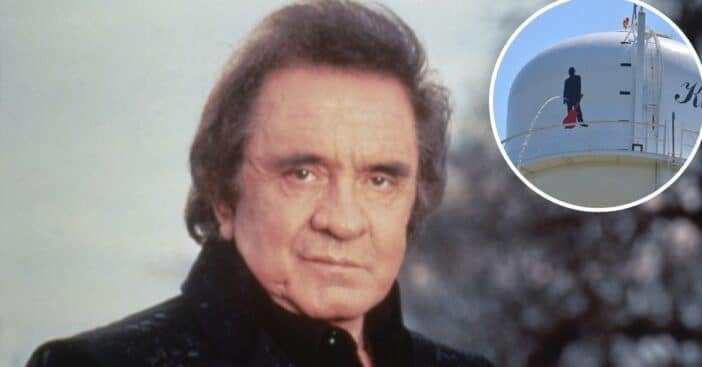 Kingsland, Arkansas is the hometown of the iconic Johnny Cash. While some folks visit the town because of Johnny, it is a fairly small town that doesn't get much press. That all changed when someone vandalized the water tower in town that features an image of Johnny.
Alongside the town name of Kingsland, the water tower features a black silhouette of Johnny holding a red guitar. It was reportedly created to be the exact height of the late musician himself. Someone shot a hole in the water tower in just the right spot so it looked like Johnny was peeing!
Johnny Cash water tower was vandalized to make it look like he is peeing
Whoever shot the Kingsland, AR water tower is a good shot.

Looks like the silhouette of Johnny Cash has got to go! pic.twitter.com/suGV4v7vti

— Guy Still (@mplstvguy) May 15, 2022
A 38-year-old man named Timothy Sled was arrested for the crime of vandalizing the water tower. He is being charged with a felony for criminal mischief and impairing the operation of a vital public utility. It reportedly cost the town 30,000 gallons of water per day, which could equal thousands in repairs.
Even though the crime cost the city, most residents, including the mayor found it hilarious! The mayor simply said, "Really this has all just been laughs here in the town." The image was shared on Twitter and while some people thought it was funny, others thought it was disrespectful to Johnny and the town since the repair will cost some money. Reportedly, the vandalism also brought some new tourists into town to see it.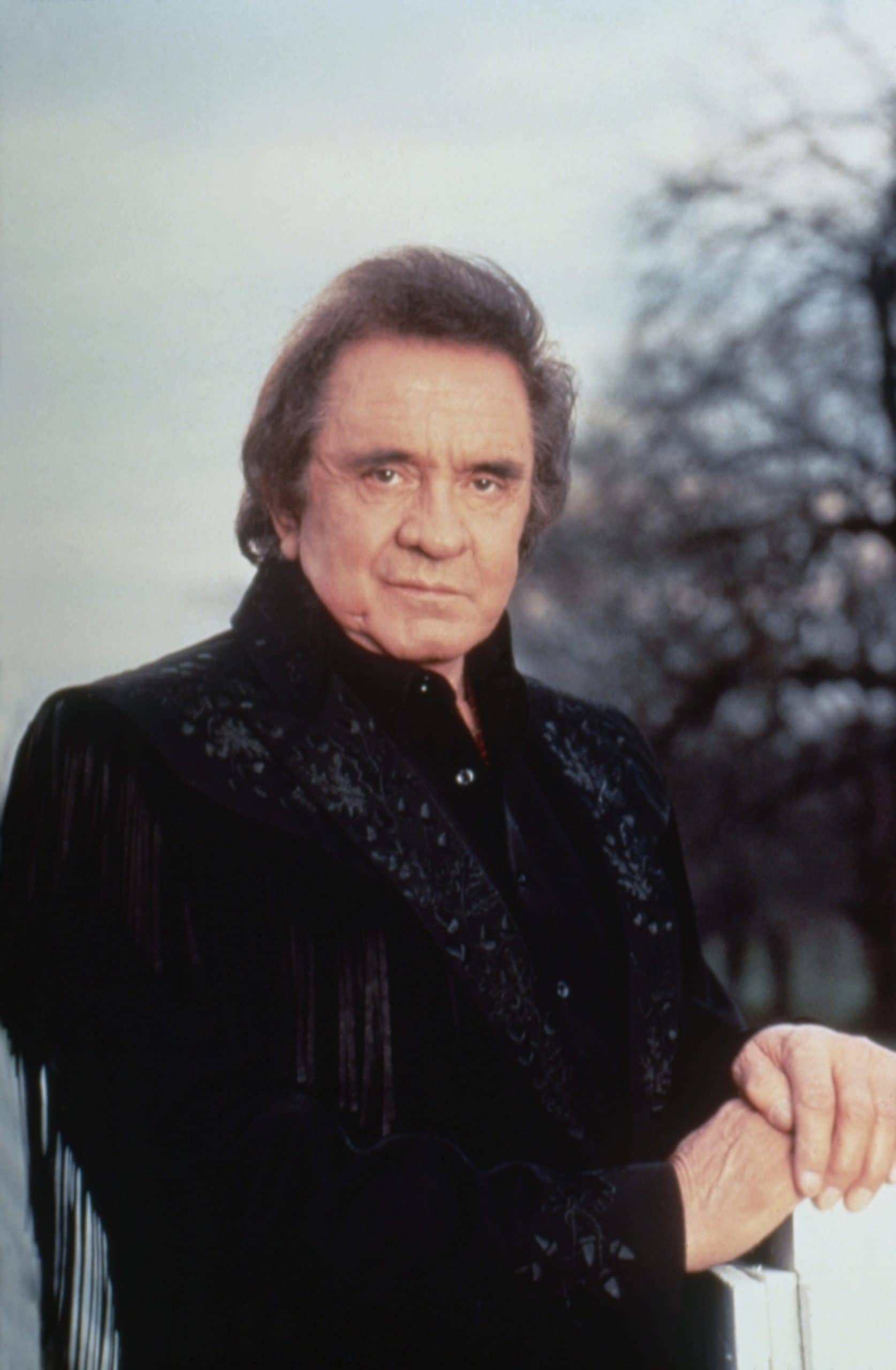 What do you think of this water tower being vandalized? Funny or disrespectful?