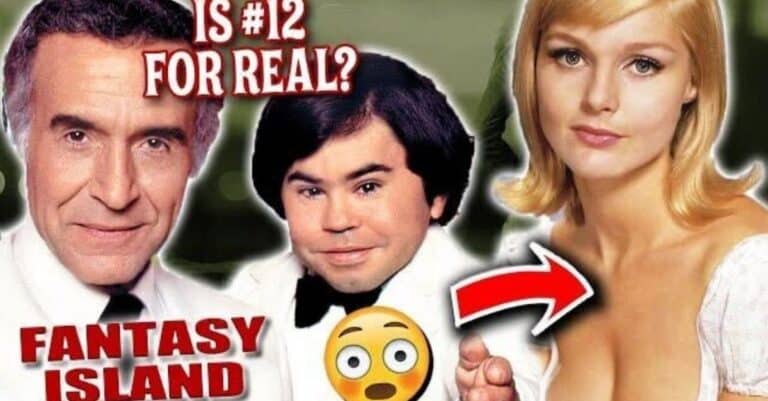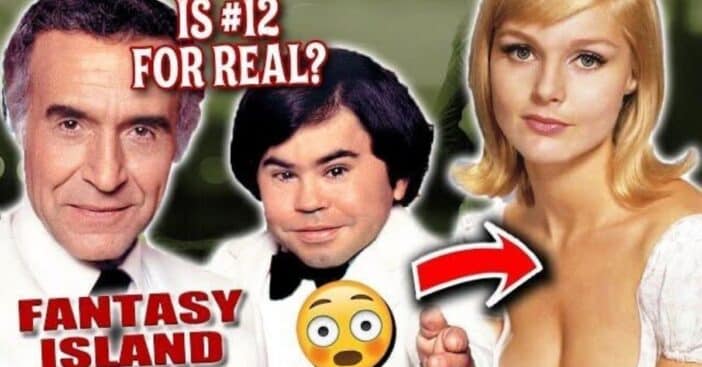 Imagine what you want most… your heart's greatest desire. Now, what price would you pay for it? These are the questions visitors are asked when they step foot on aptly titled Fantasy Island, a playground for the imagination and a moral obstacle course with serious consequences.
Thankfully, guests had Mr. Roarke to get through their fantasies safely and today I'm here to grant your wish, of revisiting a magical, dangerous destination and its hidden secrets. Aaron Spelling knocked it out of the park – again – but what was the dirty way he had to pitch the series to get the green light? Where is this 'Fantasy Island' and what does it have to do with the show M*A*S*H? And what happened to the plane, the plane? Without further ado, let's embark!
The Pitch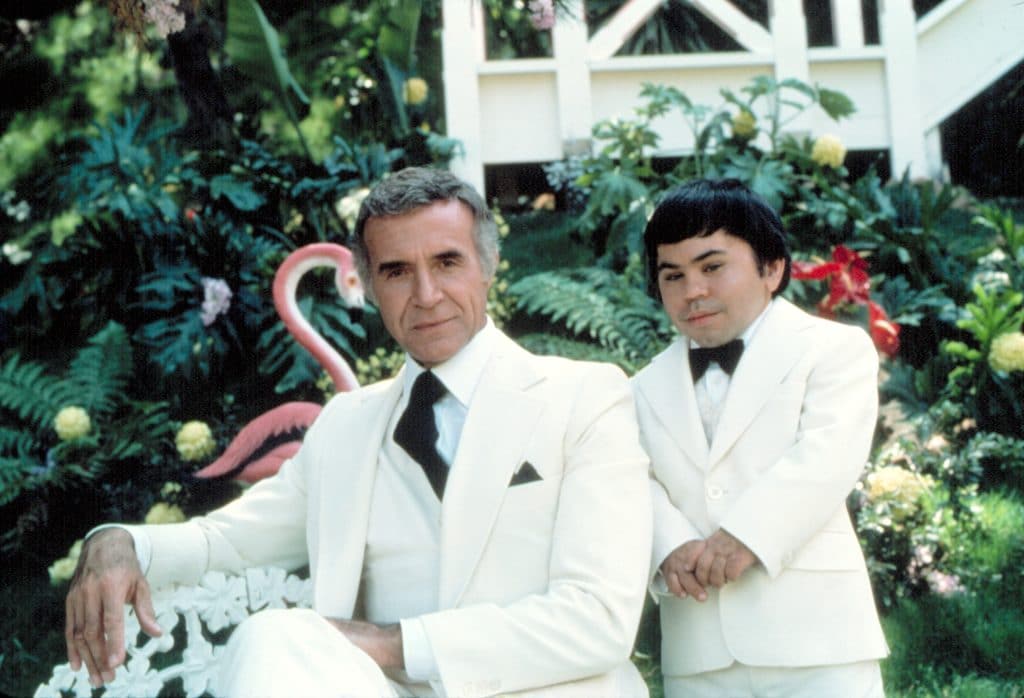 Fantasy Island is the brainchild of show creators Gene Levitt and executive producer Aaron Spelling, the man behind Charlie's Angels, Dynasty, The Love Boat, and many more. But a good amount of these projects began either during or after Fantasy Island kicked off, so Spelling still had to prove himself, because when he tried pitching ideas to ABC, they turned all six down.
Frustration was mounting when Spelling finally said, quote, "Oh, so what do you want, this great island that people can go to and all their sexual fantasies will be realized?" That's when a network exec perked up and said, well, yes. Spelling was joking but the idea of wish-granting stuck, and that sensual touch stayed too, as most wishes were centered around romance of some kind.
So every Saturday at 10 p.m., we tuned in to see how simple wishes could get horribly warped and – hopefully – safely resolved. To make it as easy as possible to edit, Spelling kept each storyline totally contained. Even multiple plots in one episode could be broken up. He kept his options open.
Colorful Cast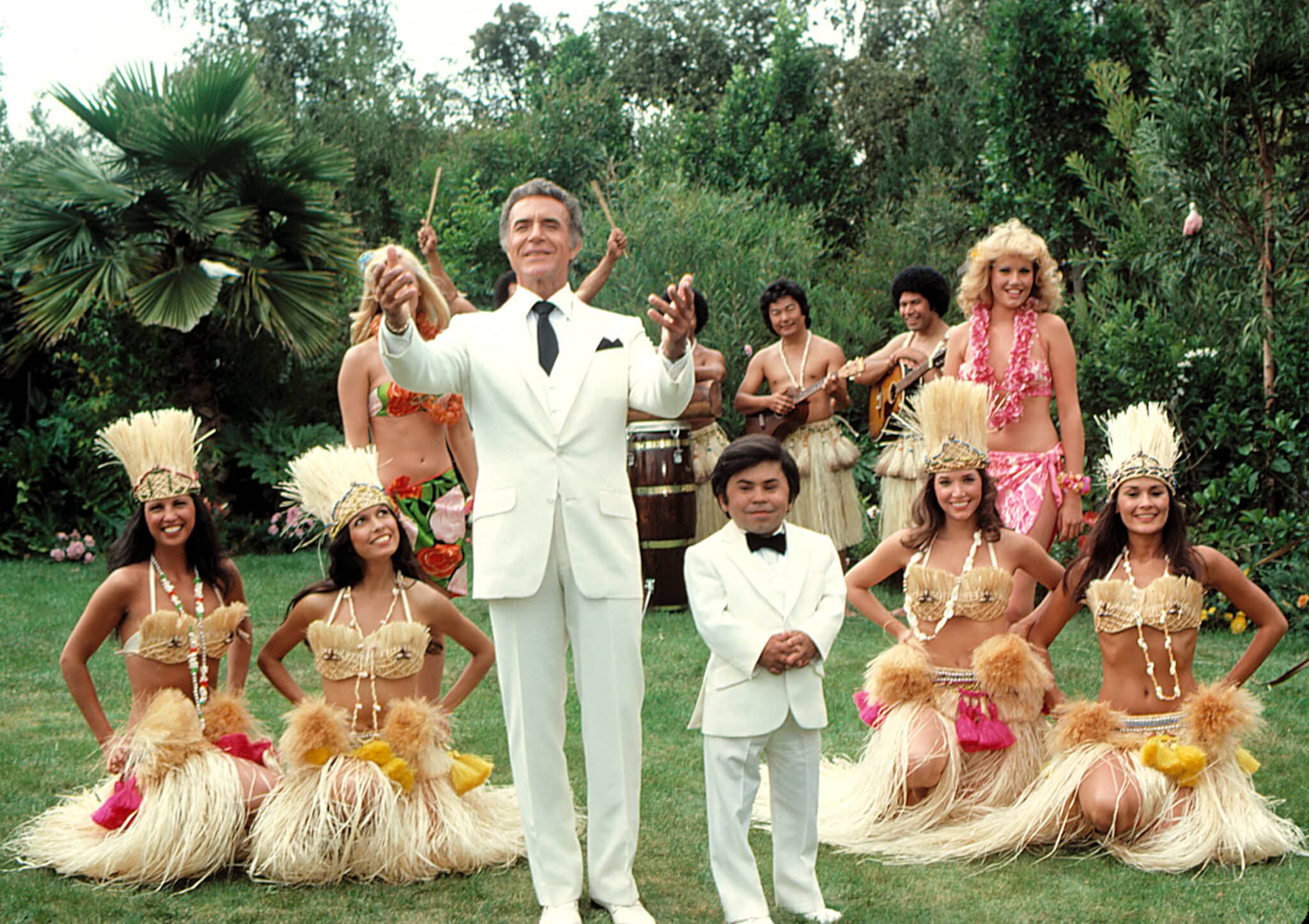 Spelling used a similar casting formula from The Love Boat for Fantasy Island. The stars changed frequently, so plenty of actors could have their chance to fantasize. And there are some pretty recognizable names, newcomers like Michelle Pfeiffer, Scott Baio, Cybill Shepherd, and a young Tori Spelling.
And then some Hollywood elites like Leslie Nielsen, and even Debbie Reynolds. What about our main man, Mr. Roarke? ABC wanted major star power for the lead and looked into acting veteran John Huston or Orson Welles. But before that rosebud could blossom, Spelling put his foot down, because Orson was notoriously difficult to work with, and Aaron was strongly pushing for Ricardo Montalbán. By this point, he had a lot of experience too, in well-known titles like Planet of the Apes, Zorro, Bonanza, and Hawaii Five-O. And Mr. Roarke never looked back.
Location, location, location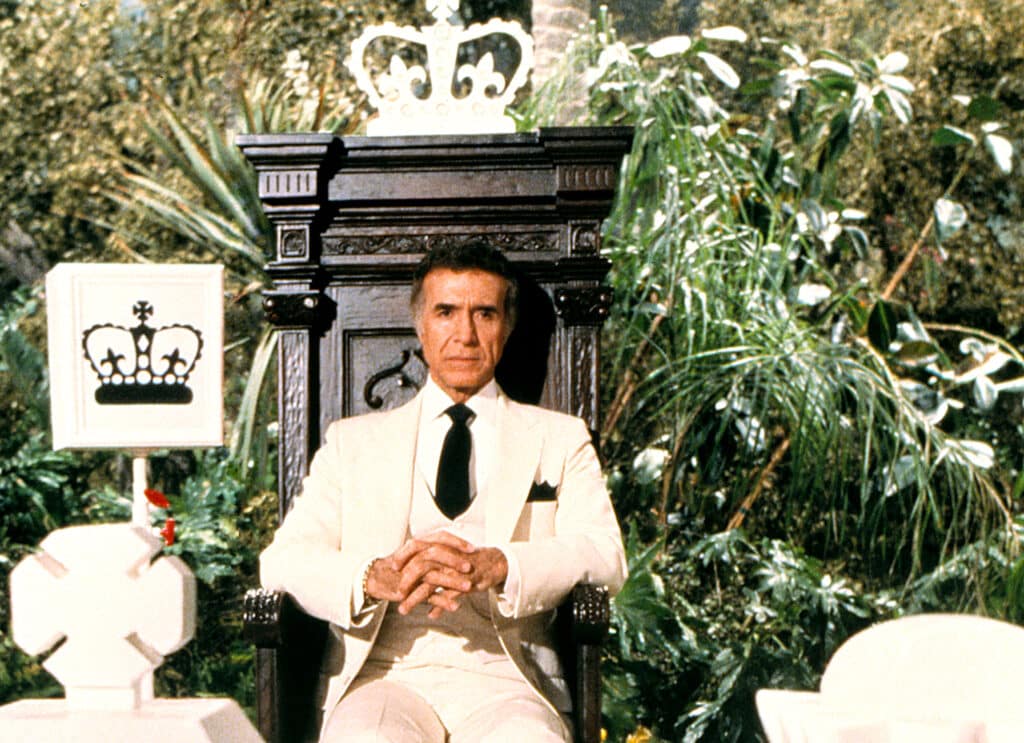 With its mostly rotating cast, besides our two hosts, the star of this series is Fantasy Island itself. So where did our Island reside? Well, It's complicated. Those scenic waterfalls were shot on the Hawaiian island of Kaua'i. You can see those rushing waters in the opening sequence of M*A*S*H too.
As for the belltower where Tattoo stands, that's back in Southern California and actually offers a view of the famous Santa Anita race track. The tower itself is part of a piece of property called Queen Anne Cottage, located next to a lake and LOTS of greenery.
As for most other scenes, they were shot on Stage 17 of the Warner Bros. lot. Not as tropical as we as kids may have hoped, but hey, it was all "Fantasy."
Plane and Simple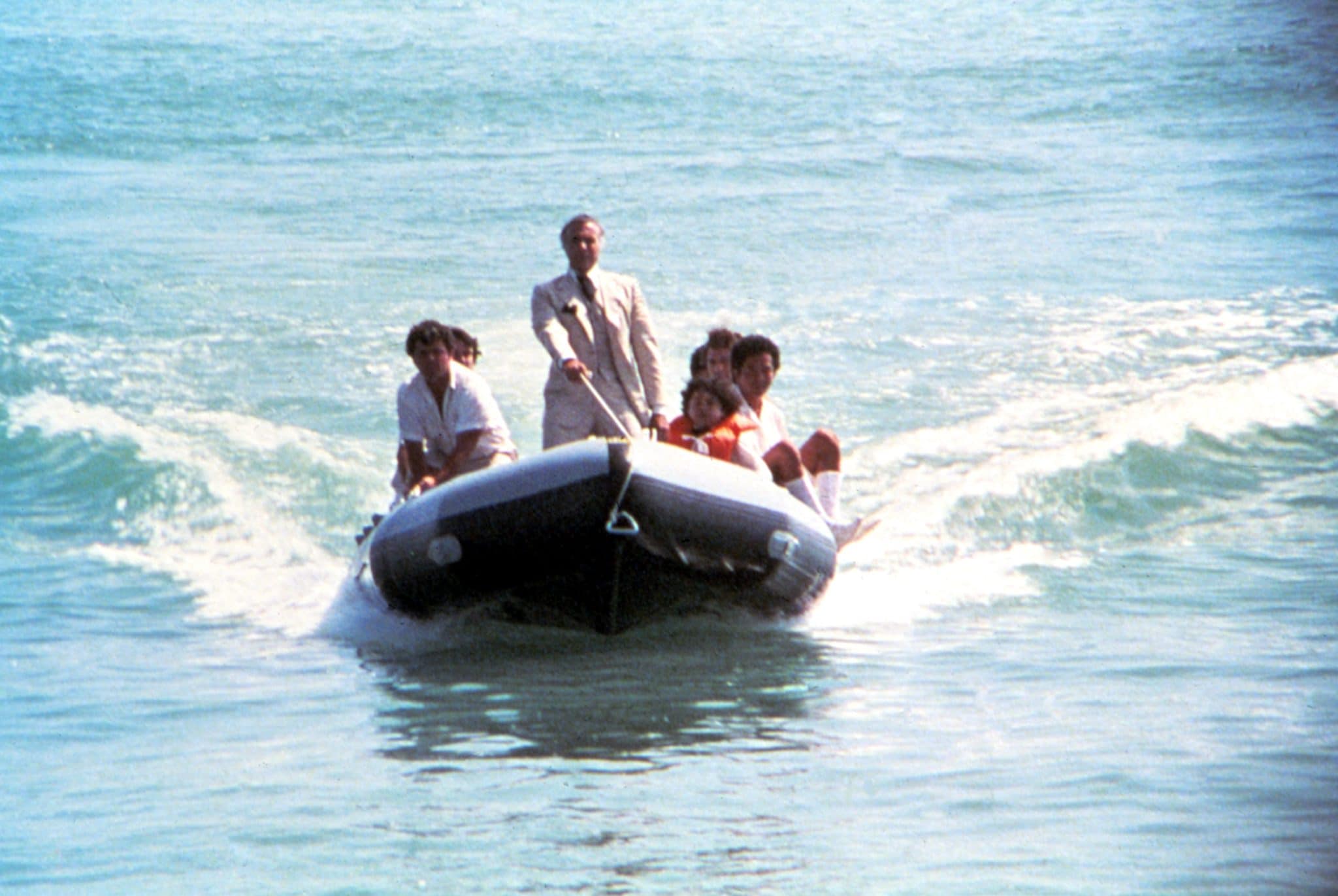 The lagoon area near the belltower is where the crew filmed the plane dropping off its lucky guests. The crew rented a Grumman Widgeon seaplane specifically for that famous shot. It took one day to record the plane coming in and that's all they needed for the rest of the series.
Wait, what about when the guests step onto the island? That was a nonfunctional plywood plane the crew put together just for those scenes, no aerial stuff.
Hot Wheels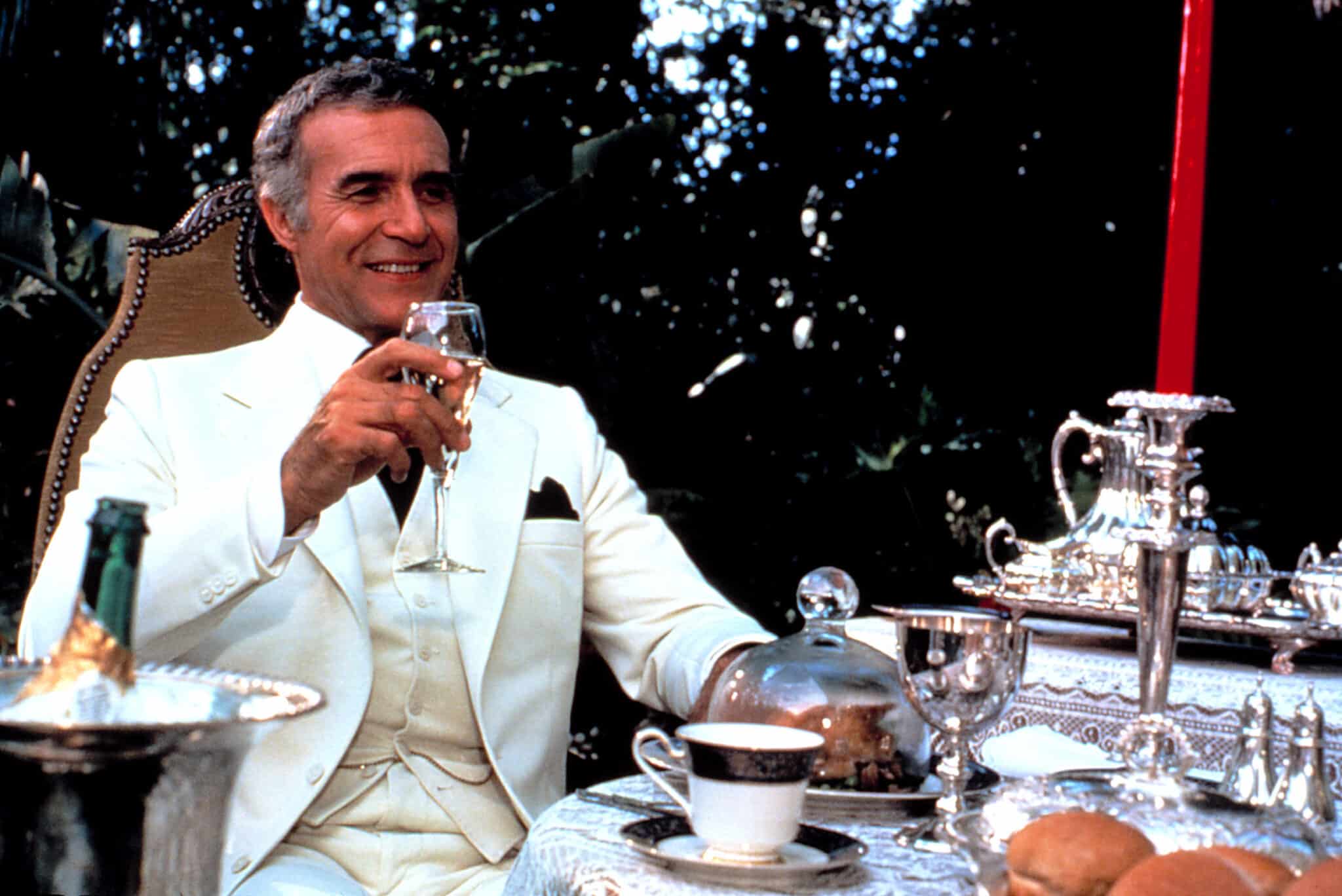 Being the apparently immortal host of a magical, awe-inspiring island comes with a few perks, besides the obvious. Life even bled into art when Mr. Roarke went from his usual Jeep CJ-7 to a Plymouth station wagon, which was once under Chrysler.
Montalbán's popularity skyrocketed thanks to Fantasy Island, which gave him new partnership opportunities; he was featured heavily in ads for the Chrysler Cordoba. His melodious voice promises rich Corinthian leather on the seats and during this partnership, Mr. Roarke drove the model too. Except his didn't have Corinthian leather interior. Check that, none of them did. That isn't actually a thing. Too bad, it sounds really fancy.
On top of this, Montalbán also had to balance filming for Star Trek: The Wrath of Khan. Conveniently for him, he could shoot his scenes at a different location than his galactic nemesis William Shatner. Busy guy!
Not of this world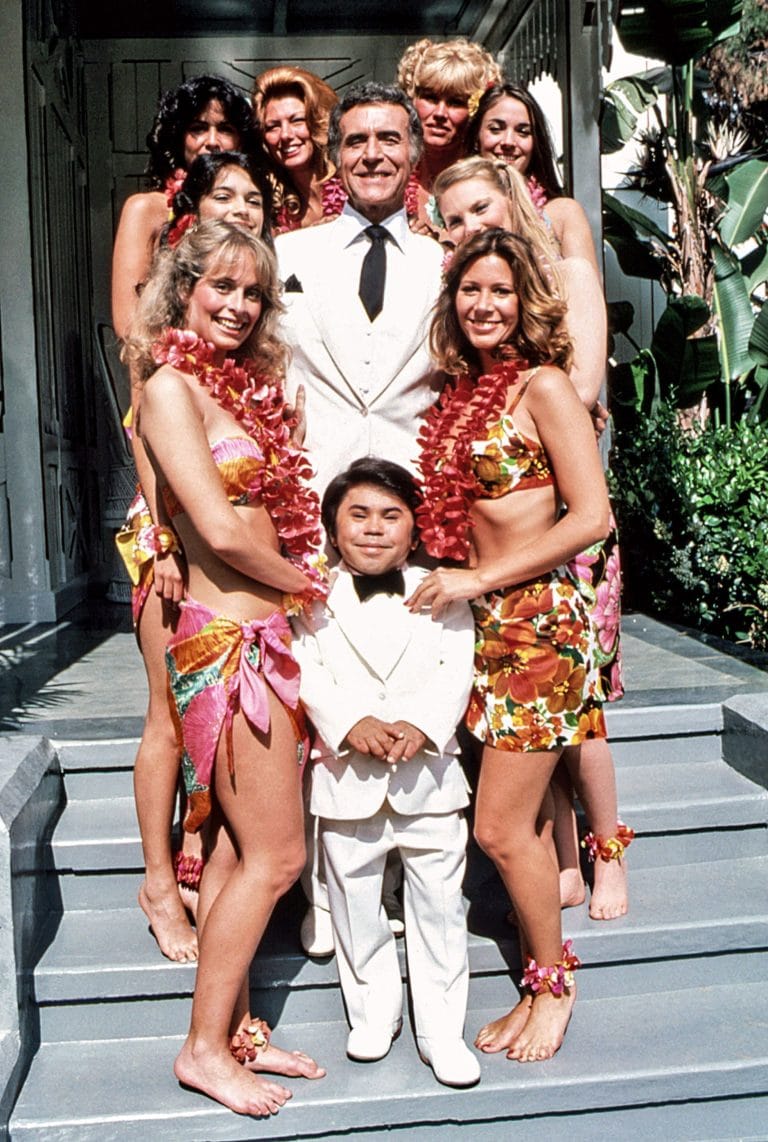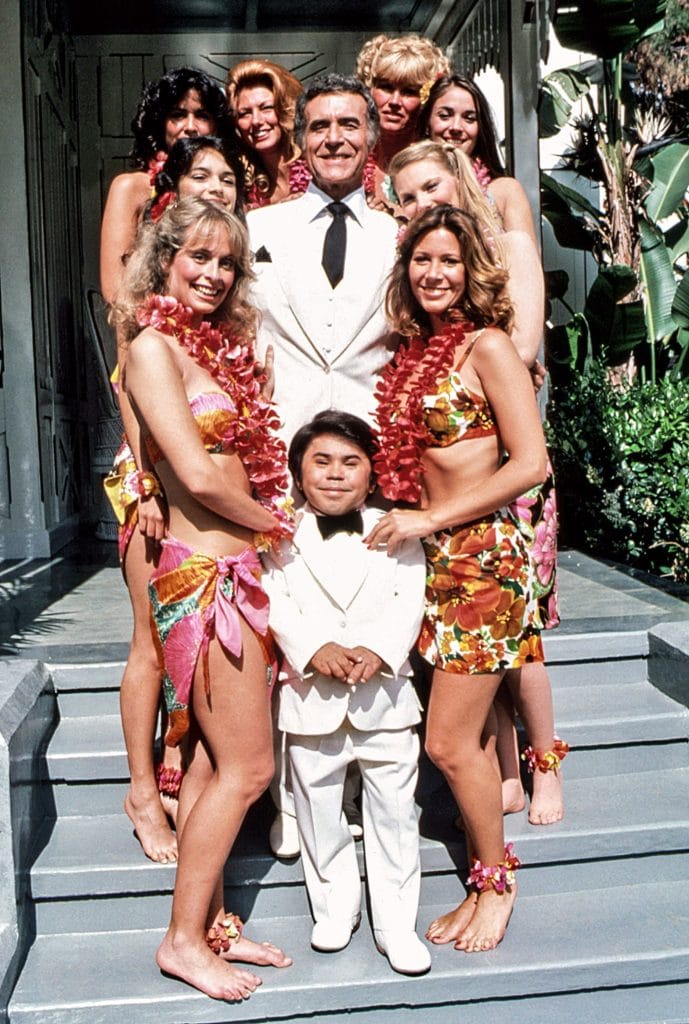 What is Fantasy Island? And what is Mr. Roarke? Fans with these same questions have piled up evidence to try and answer. According to Montalban, Mr. Roarke is a fallen angel, guilty of pride, earning back his wings by being a guide for humans.
In-show evidence? Mr. Roarke calls guests, quote, "so mortal." Sounds like something an immortal angel would say. Montalban reasoned that this made Fantasy Island purgatory, and he acted with this backstory in mind. This is the closest answer we'll get because Mr. Roarke was always deliberately mysterious. He's both dangerous and helpful. His lessons could be downright scary but he lowered the price of admission because everyone should get a chance at living out their fantasies.
Prehistoric problems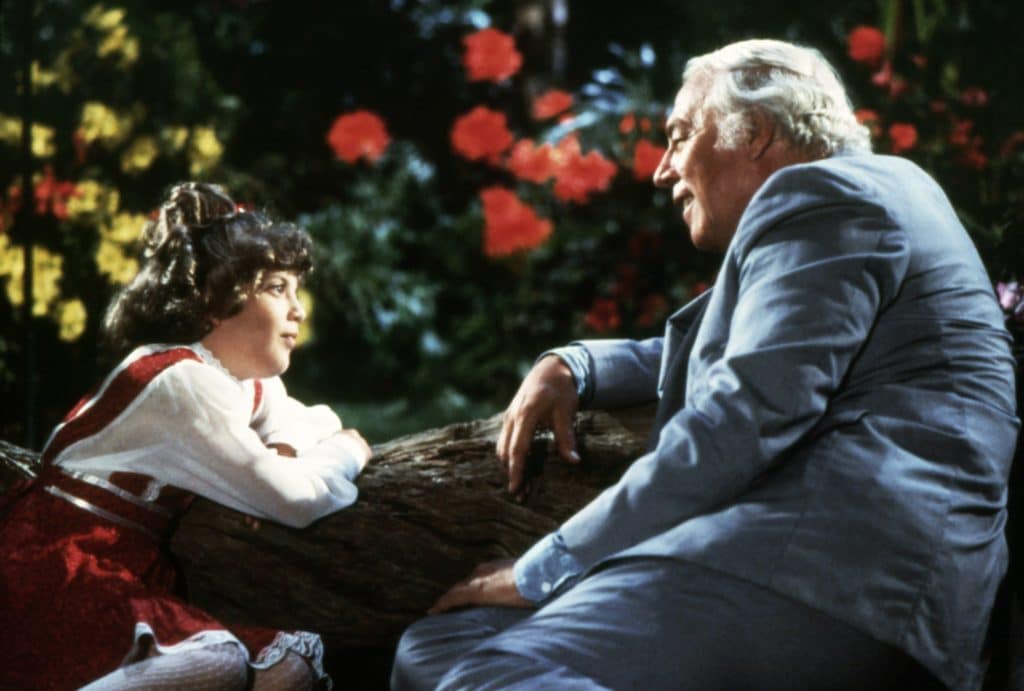 One plot put the actors at risk and people had to put their foot down. Actually, they couldn't, it was dangerous! Season six's caveman episode was filmed in Bronson Canyon. It looked so perfect, and many other producers used the location, so the place was kind of a mess.
The actors performed barefoot and were at risk of getting hurt on the trash. One by one, they refused to shoot until something changed. That's why our cavemen are wearing suede sandals, to look prehistoric and keep them safe.
Tattoo removal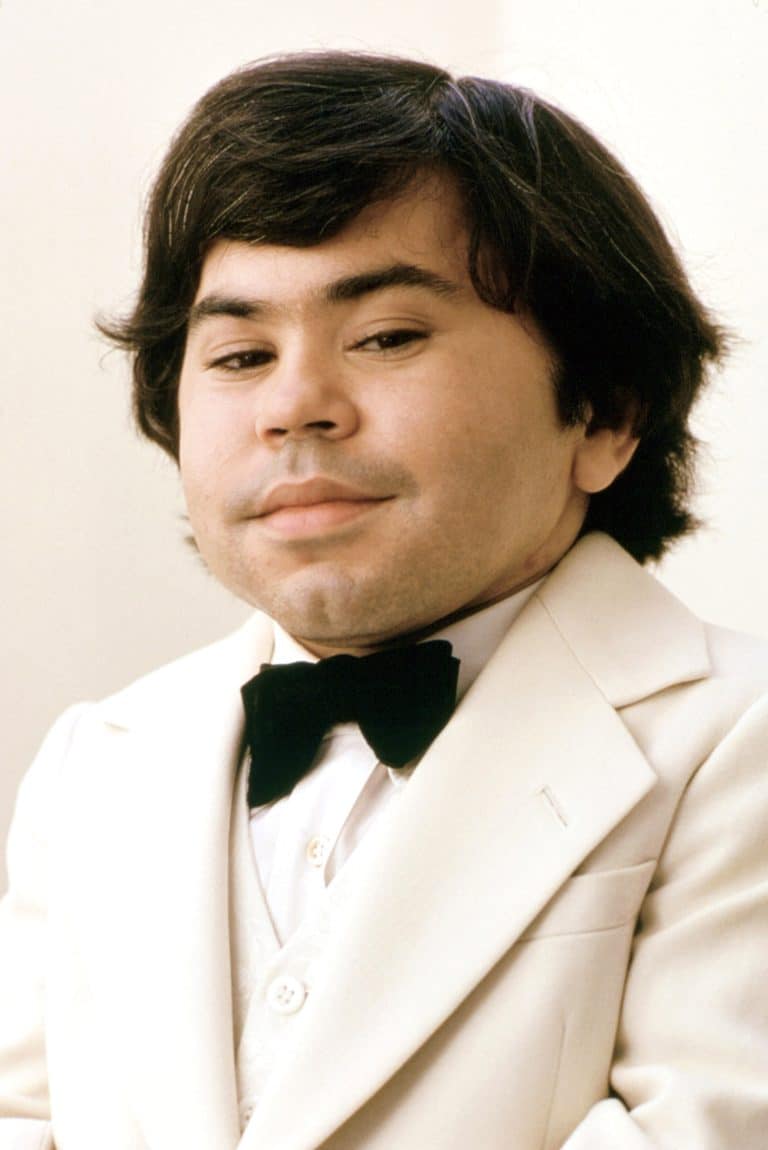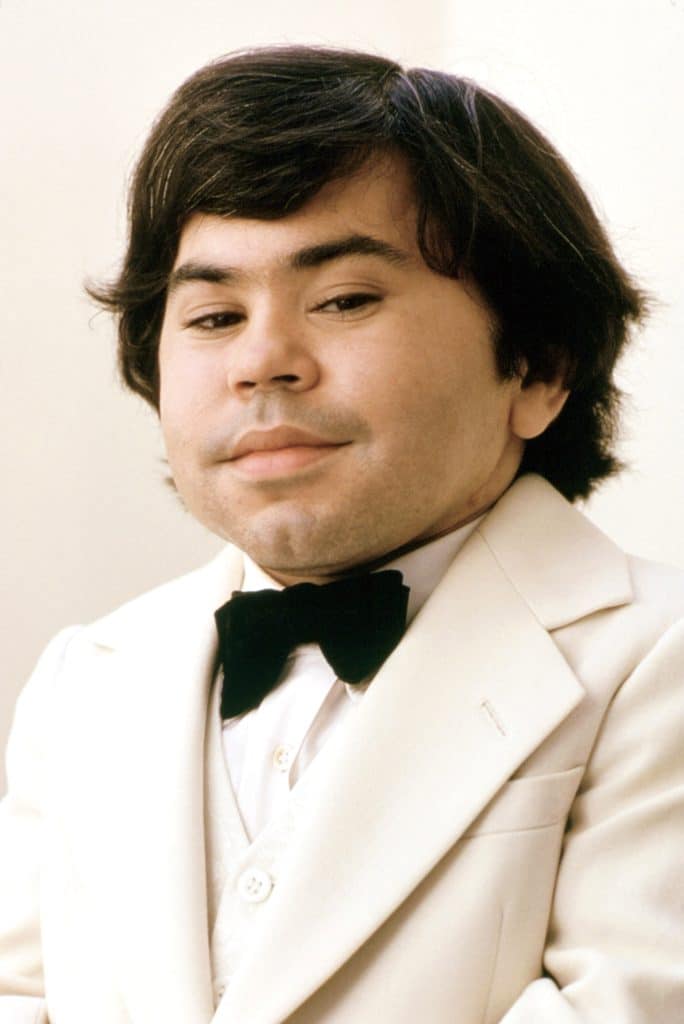 The wishes changed but the leading duo stayed the same. Mr. Roarke was just as much the face of Fantasy Island as his assistant Tattoo was. Actor Hervé Villechaize first caught attention as the villainous Nick Nack in The Man with the Golden Gun and these two roles would be his most well-known. But he also promoted something else. It's reported that a sign hanging on his dressing room door read "Sex Instructor — First Lesson Free." …yikes.
At one point, ABC wanted to fire Villechaize and replace Roarke's assistant with an attractive lady. That was one of the network's biggest demands but Spelling put his foot down. He loved the chemistry between the leads and told the network they'd have to replace him and producer Leonard Goldberg if that was their choice.
So, Herve stuck and things continued to work well but as the show went on, things changed. His peers said he could be very difficult to work with and routinely propositioned his female colleagues. Fame in general gave Villechaize all sorts of new problems. He was one of just a few little people in the limelight and tabloids loved prying into his business. While their behavior was invasive, what they found could get messy – he was a pretty complex guy, and eventually traveled around with a bodyguard.
Then, he got locked into a contract dispute, taking issue with getting paid less than his co-star Montalban and wanted equal his pay. And so, he was dismissed, and instead of Tattoo, we got Lawrence, played by Christopher Hewett. Hewett joined just in time for its final episodes.
Revival, return, retreat, repeat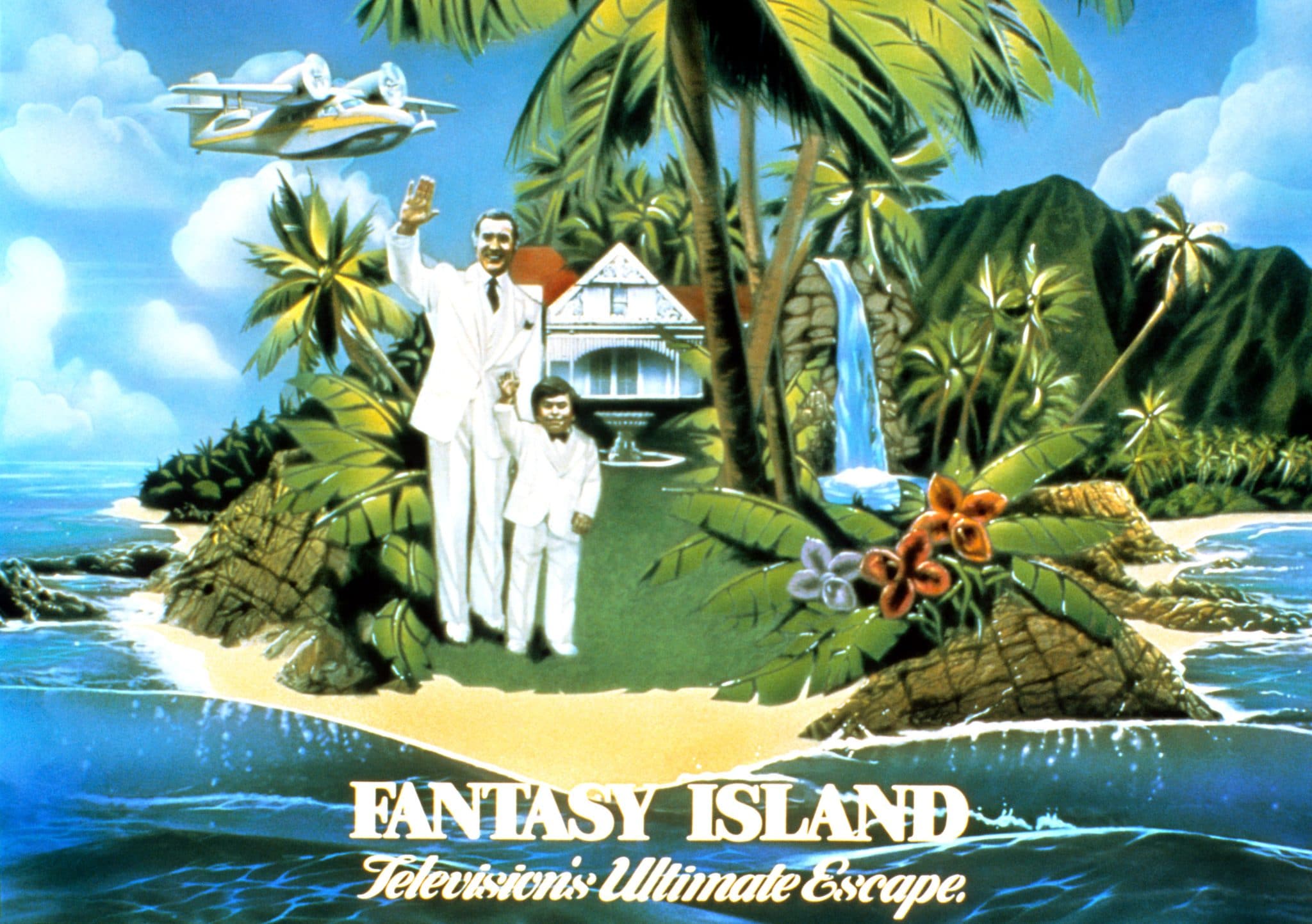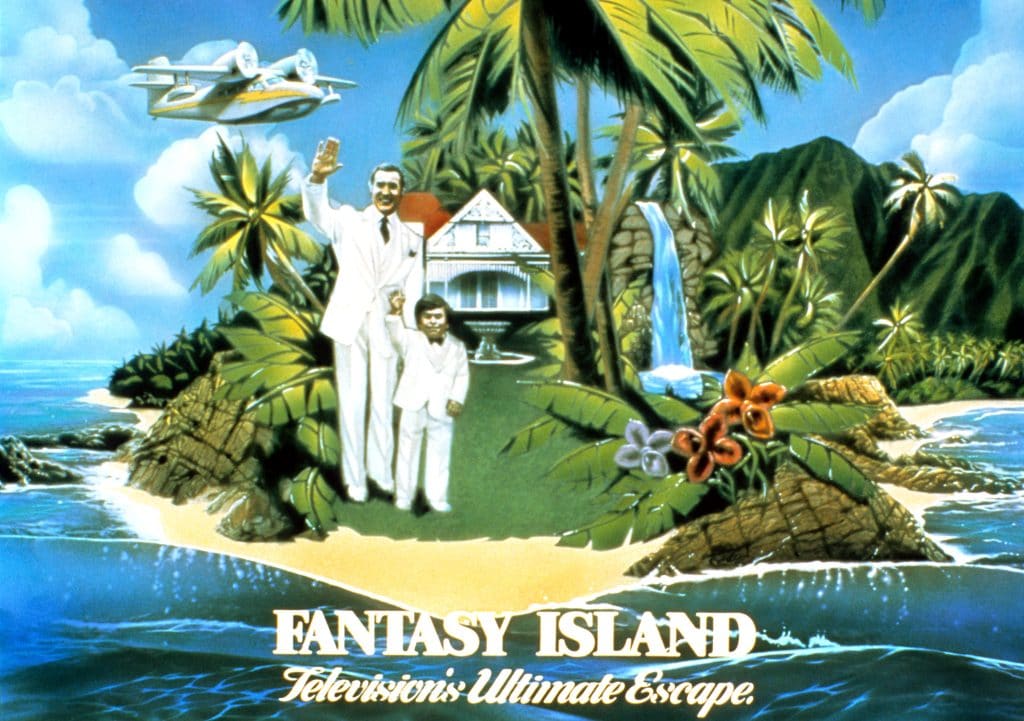 1977's Fantasy Island closed its docks in '84 but that was not the end of the fantasy. There was a 1998 revival, which played on Saturday mornings. Malcolm McDowell starred in this darker interpretation that leaned into Roarke's mystery and supernatural might, which makes sense knowing the director was Barry Sonnenfeld, responsible for the Addams Family movies.
Then came the 2020 Blumhouse Productions prequel with Michael Peña playing Rourke. It returned to its movie routes. It feels each new version leaned more and more into the gritty, Monkey's Paw theme the original introduced in a slightly lighter way. It comes full circle by the end, and I won't spoil anything, but you won't look at a certain character the same way again. And then the most recent iteration is the 2021 Fox TV show, which did get renewed for a second season.
So let's chat. Have you seen any of these other Fantasy Island versions? Do any touch of the magic of the first? What episode or Wish Segment do you recall the best from the original show? Get in the comments and let us know.