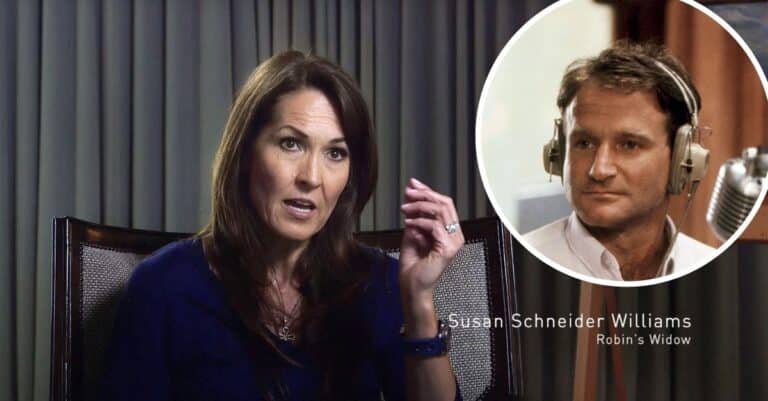 Robin Williams sadly died in 2014 and fans were shocked. After his death, it was revealed that he had been living with Lewy body disease (LBD). In recent years, his family has been opening up more about his final days and now his widow is sharing more about their last night together.
Robin and Susan Schneider Williams were married in 2011, after four years of dating. Susan shared, "Not only did I lose my husband to LBD, I lost my best friend … when LBD began sending a firestorm of symptoms our way, this foundation of friendship and love was our armor."
Susan Schneider Williams opens up about her last night with late husband Robin Williams
She added that he was sober at the time and experienced anxiety, memory loss, paranoia, and other symptoms. Even so, they had a lot of happy times during his final years. She said they found joy together while watching movies, celebrating birthdays with friends and family, meditating, and getting massages.
Even their last night together before his tragic death seemed to be happy. Susan said, "We did all the things we love on Saturday day and into the evening, it was perfect—like one long date. By the end of Sunday, I was feeling that he was getting better. When we retired for sleep, in our customary way, my husband said to me, 'Goodnight, my love,' and waited for my familiar reply: "Goodnight, my love.'"
Now, Susan works to raise awareness for LBD and hopes to help find a cure.