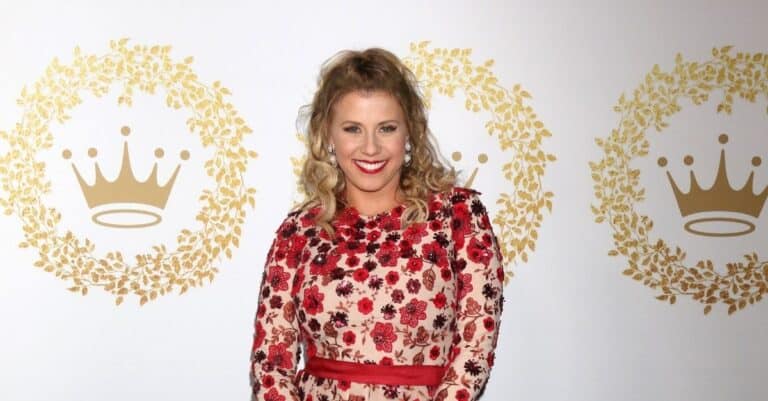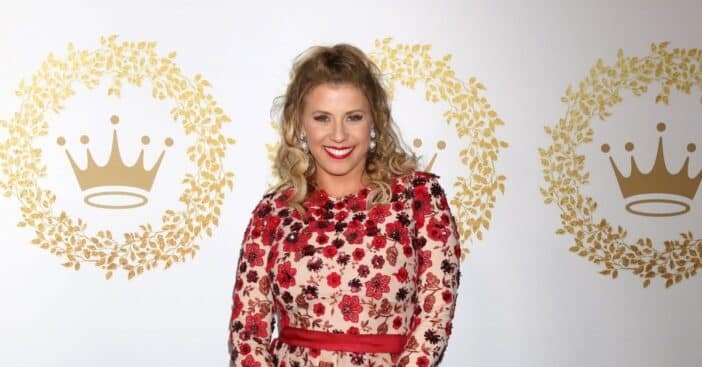 Jodie Sweetin used to think interfamily adoption was weird and a thing of shame; over the years, she didn't know how to share her story until she built her resolve to speak up. The beautiful actress was adopted when she was 6 years old; therefore, she didn't spend much time with her birth parents. And although she didn't have a personal relationship with her biological parents, her father did.
The Full House star shared her life story on the podcast, Conversations with Olivia Jade. According to her, her adoption journey started when her adoptive father, Sam, saw her in his ex-wife's house. Sam's ex-wife, Rose, was her biological father's aunt who had been taking care of her. She said Sam would always come to visit cause he was close to the family, and unfortunately for him, he and his new wife were having struggles giving birth. Thereafter, the couple decided to adopt the cute little girl in Aunt Rose's house.
Jodie Sweetin says people don't really talk about interfamily adoption
"People don't really talk about it because I think there's this weird sense of shame if there's an interfamily adoption." We are glad the sweet Sweetin has opened the floor of the conversation and would love to see other people follow because her story is an interesting one.
Even for her, her aim for opening up is to make other people open up about their stories and hopefully draw inspiration from hers. " So I like sharing my story now because I think that more people are like, 'Oh my gosh, me, too.' It doesn't feel as isolating and weird and outside of the norm."
Family has always been important for the 'Full House' actress
View this post on Instagram
Above all, family is the most important for Jodie. Officially, she claims two families, her original family, and her Full House family. Most especially, Bob Saget was a significant father figure in her life. Bob's influence on her life strongly reflects in her parenting. She described the late comedian as someone who was all-inclusive, never looked down on kids nor called them idiots. And that, she immensely appreciates.
"I remember Bob just being really inclusive of his kids, and he didn't talk to them like they were idiots. And he did the same with me. He treated me with respect as a young person." One of the most important lessons she learned was, "I understood that when I had kids, you can joke with them, you can have real conversations."
"I would spend time with Bob's family on weekends, it was just a family unit, and I'm so incredibly grateful for it," Jodie recalled her childhood days; it's obvious Bob Saget treated her as his own child. However, she is not only thankful for Bob Saget but the whole Full House cast. They've grown to be people she can rely on.
"I just gained this huge family of people that I know love me no matter what. Whatever happens, our differences or whatever, we just genuinely love each other. And no matter what happens, we'll always show up for each other," the 40-year-old actress said.