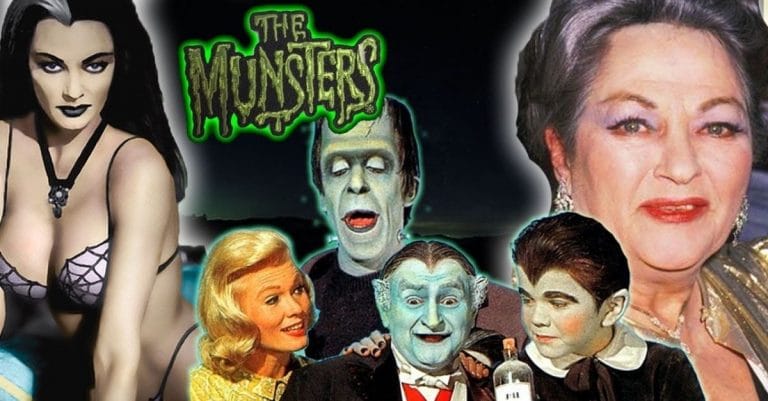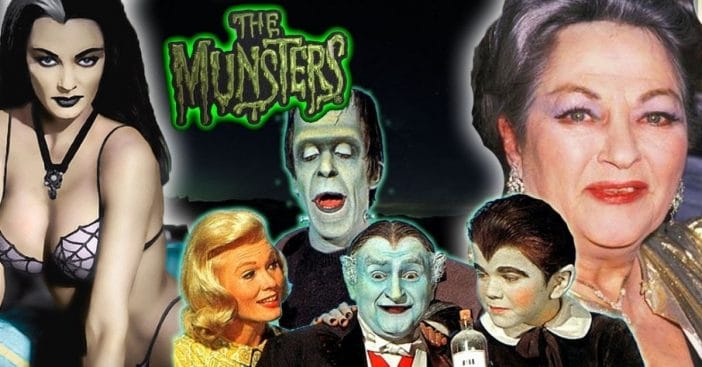 UPDATED 6/7/2023
Frankenstein, vampires, and werewolves… oh my? The Munsters premiered during a time of civil unrest, so sitcoms didn't reflect on death or war, we wanted to think about anything other than the horrors happening in Vietnam. This would soon prompt a slew of shows that depicted a fantasy-like world with genies, witches, martians, monsters, and more. But this monstrous family dealt with average problems and considered themselves "normal" middle class, which made the tension between neighbors and strangers relevant to anyone that feels left out. This was the show we needed in 1964.  Although it only ran for just two seasons, more than 50 years later it's still a beloved show that many people still look back on today. 
Today, we're looking back at the cast of The Munsters to see what they did after getting out of makeup. Without further ado… let's hit it. *Cue Munsters theme song here*.
1. Fred Gwynne (Herman Munster)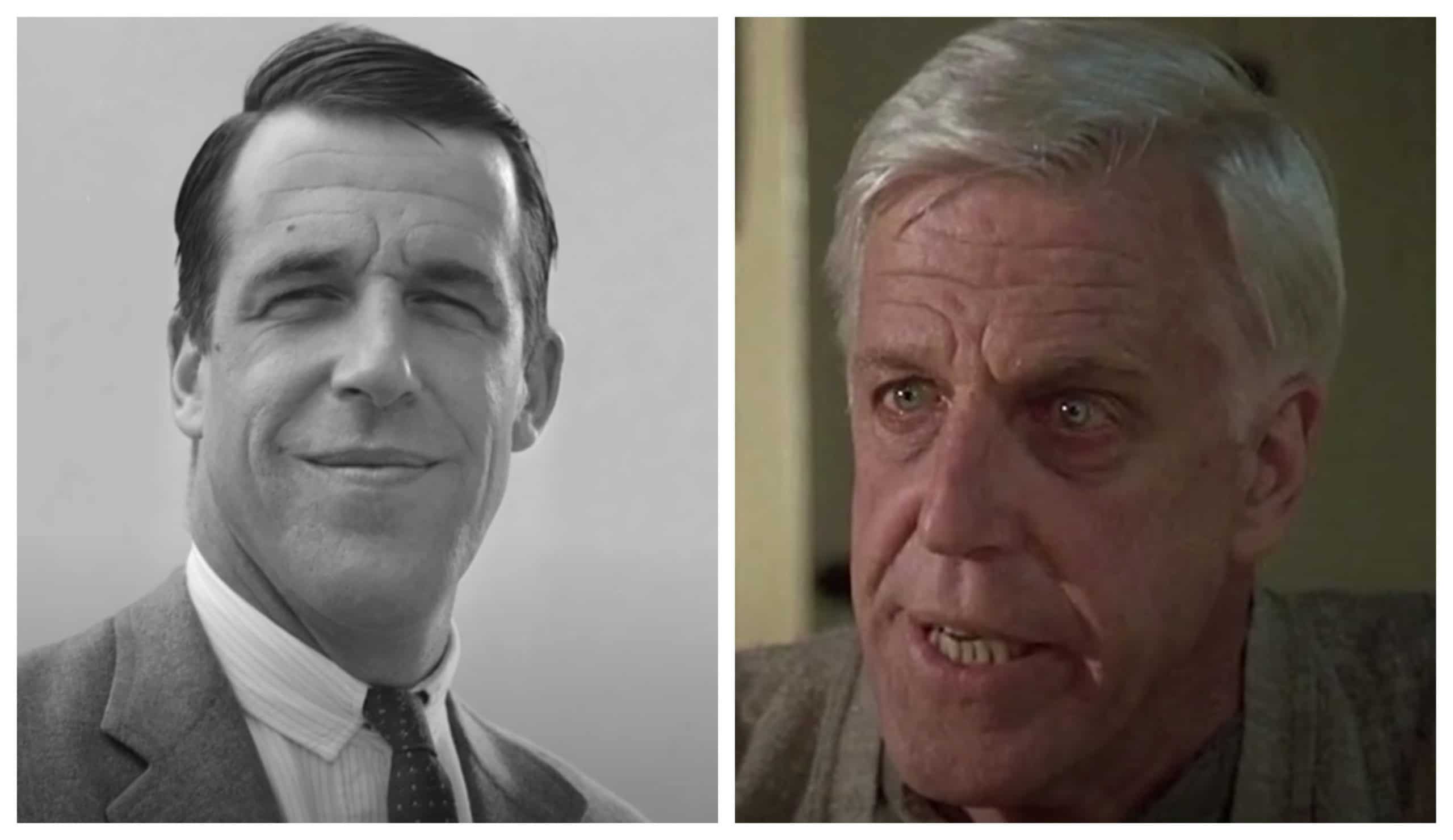 The patriarch of the family may look menacing, but he had a childlike innocence and heart of gold with some of the best advice you could hear. Before getting involved in acting, Gwynne served in the US Navy as a radioman on a submarine chaser. After the war, he attended Harvard, where he was a member of the Fly Club, sang with an a cappella group, and was a cartoonist for the Harvard Lampoon (eventually becoming its president), and all the while acting in plays. Gwynne's first television appearance was in 1952 on The Philco Television Playhouse, but besides a great guest spot on The Phil Silvers Show in 1955.  He didn't really hit the lottery until 1961's Car 54, Where Are You?
RELATED: For Fred Gwynne, 'The Munsters' Not Only Derailed His Career, But Brought Tragic Memories As Well
Then it was time to strap on the foam rubber padding of Herman Munster. Due to massive sweating from the suit, He drank large amounts of lemonade but still lost quite a bit of weight while doing the show. Beyond The Munsters, a highlight of his was 1989's Pet Semetary. And who could forget his and Joe Pesci's hysterical back and forth when Fred played the judge in My Cousin in Vinny. Play movie clip Outside of acting, though, he was a professional singer as well, painted, and wrote, and illustrated children's books. Sadly, Gwynne died from complications of pancreatic cancer in 1993, eight days short of his 67th birthday. My personal favorite memory of Herman Munster when he gives some crucial life lessons to his son, Eddie.
2. Yvonne de Carlo (Lily Munster)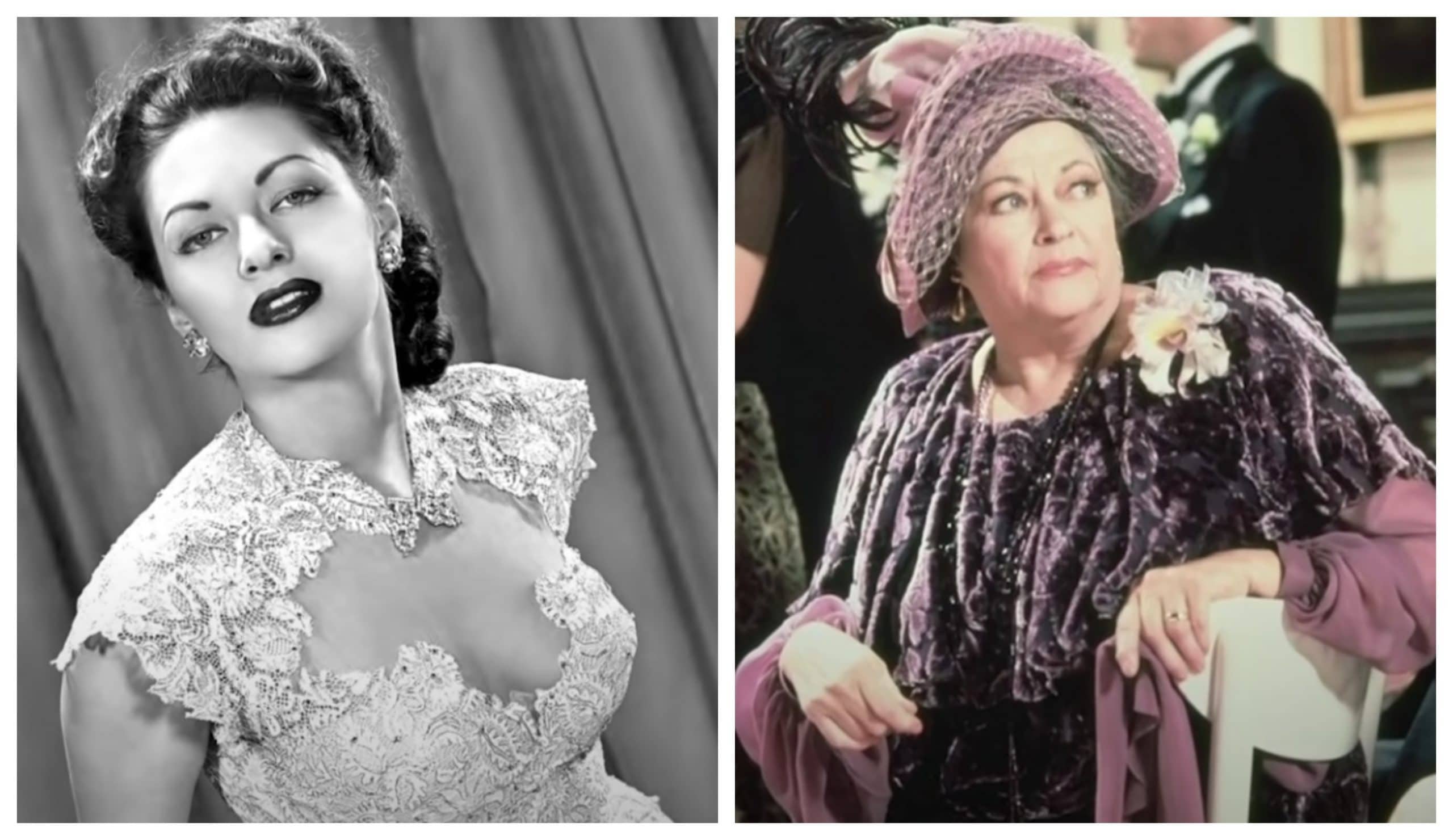 The matriarch of the family ran the household and was the perfect straight-face opposite Herman's silly antics. Lily Munster was a Vampire, but she was so elegant and beautiful to watch. That's because she was already a movie star. After the pilot was filmed, CBS execs insisted on re-casting Lily Munster, and De Carlo brought with her spot-on comedic timing, but also a little bit of prima donna attitude. Supposedly Fred Gwynne and Al Lewis finally had a talk with De Carlo, and she became more cooperative.
De Carlo got her start in Hollywood all the way back in 1941, and a few years of uncredited parts finally led her to a breakthrough role in 1945's Salome, Where She Danced. She was a star, and one of her biggest roles was being part of Cecil B. Demille's biblical epic The Ten Commandments playing Sephora, Moses's wife. She reprised her Lily in the feature film Munster, Go Home! In 1966, and the television film The Munsters' Revenge in 1981. Yvonne, her best-selling autobiography, was published in 1987.  De Carlo was plagued with health issues during her later years, suffering a stroke in 1998. In January 2007, she sadly died of heart failure. But she will live on, through her incredible body of work.
3. Al Lewis (Grandpa)
Al Lewis may be best known for this role as the famous Count Dracula look-alike simply known as 'Grandpa'. He was a riot on The Munsters, his laugh perfectly encompassing the Mad Scientist vibe. Al also had an extensive history with vampires, with his very first credit being 1957's Lust of the Vampire.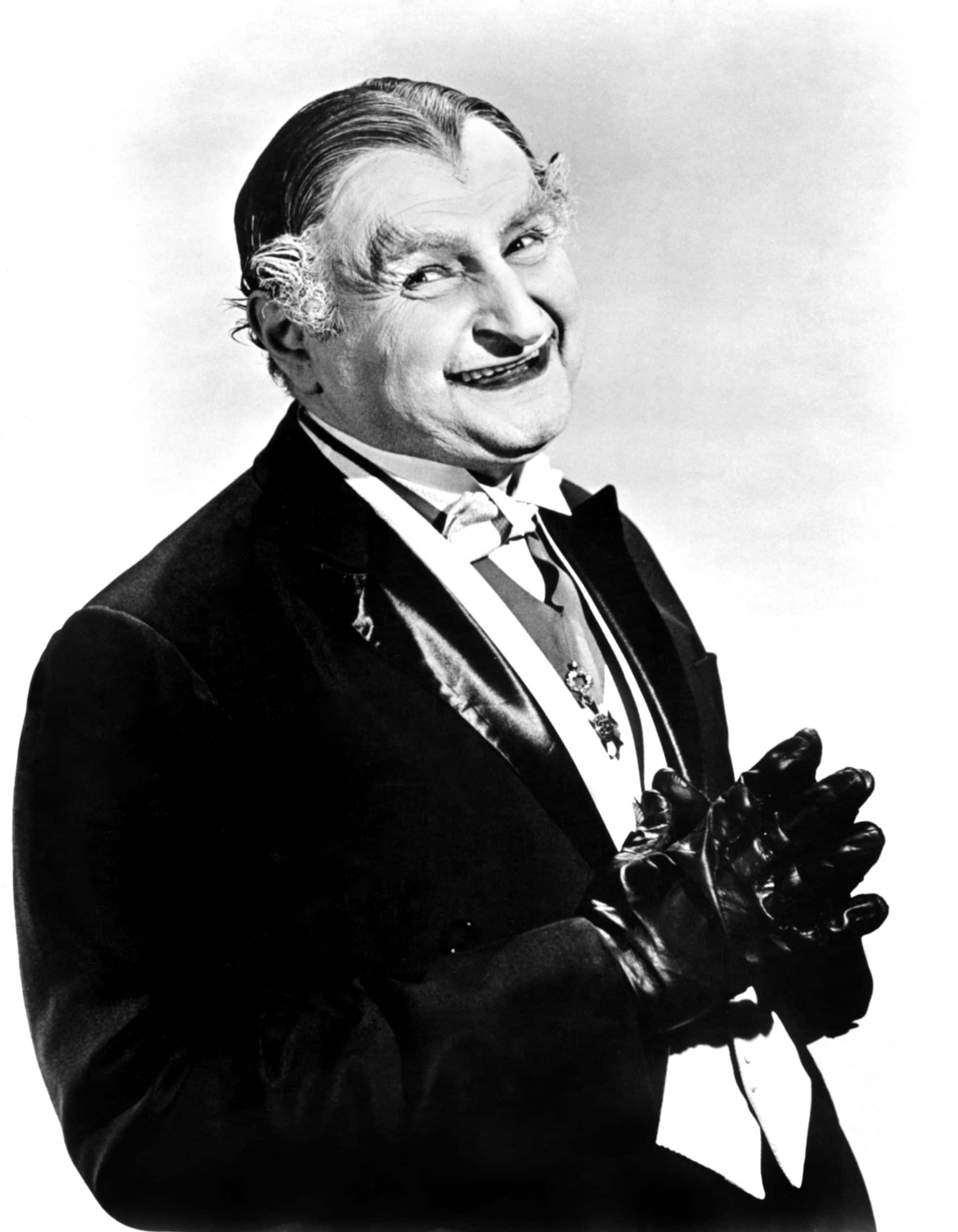 Then he got a semi-regular role in the TV series Naked City in 1959. Before joining forces with Herman Munster, but not at 1313 Mockingbird Lane. First, he teamed up with Fred Gwynne as Officer Leo Schnauser in Car 54, Where Are You?. Beyond his Munsters success, he was great as the judge in the Kurt Russell-led comedy, Used Cars. Al worked right up until he was 79 years old. He was also a restaurant owner, political candidate, and even a radio broadcaster!  He passed away in February 2006 of natural causes at age 82. He was cremated and apparently had his ashes placed in "his favorite cigar box." Grandpa Munster always keeping things interesting right to the end!
5. Beverley Owen (the original Marilyn Munster)
Marilyn for the first 13 episodes. She agreed to do the show thinking it would be a flop from the outlandish premise, and after its success, being away from her fiance in NY proved too tough, so she left the sitcom to marry Jon Stone, who went on to help produce Sesame Street. Ironically, Beverley Owen would get divorced from Jon Stone 10 years later and would never reach anything close to the Munsters' success.
Her biggest non-Munster role was in the Audie Murphy-led 1964 flick, Bullet for a Badman. She ultimately took a much different path and went on to pursue her studies in early American history. She kept quiet for most of her life and the world was shocked to learn that she died from ovarian cancer in 2019. Eddie Munster actor, Butch Patrick released the statement, "What a sweet soul. I had the biggest crush on her."
6. Butch Patrick (Eddie Munster)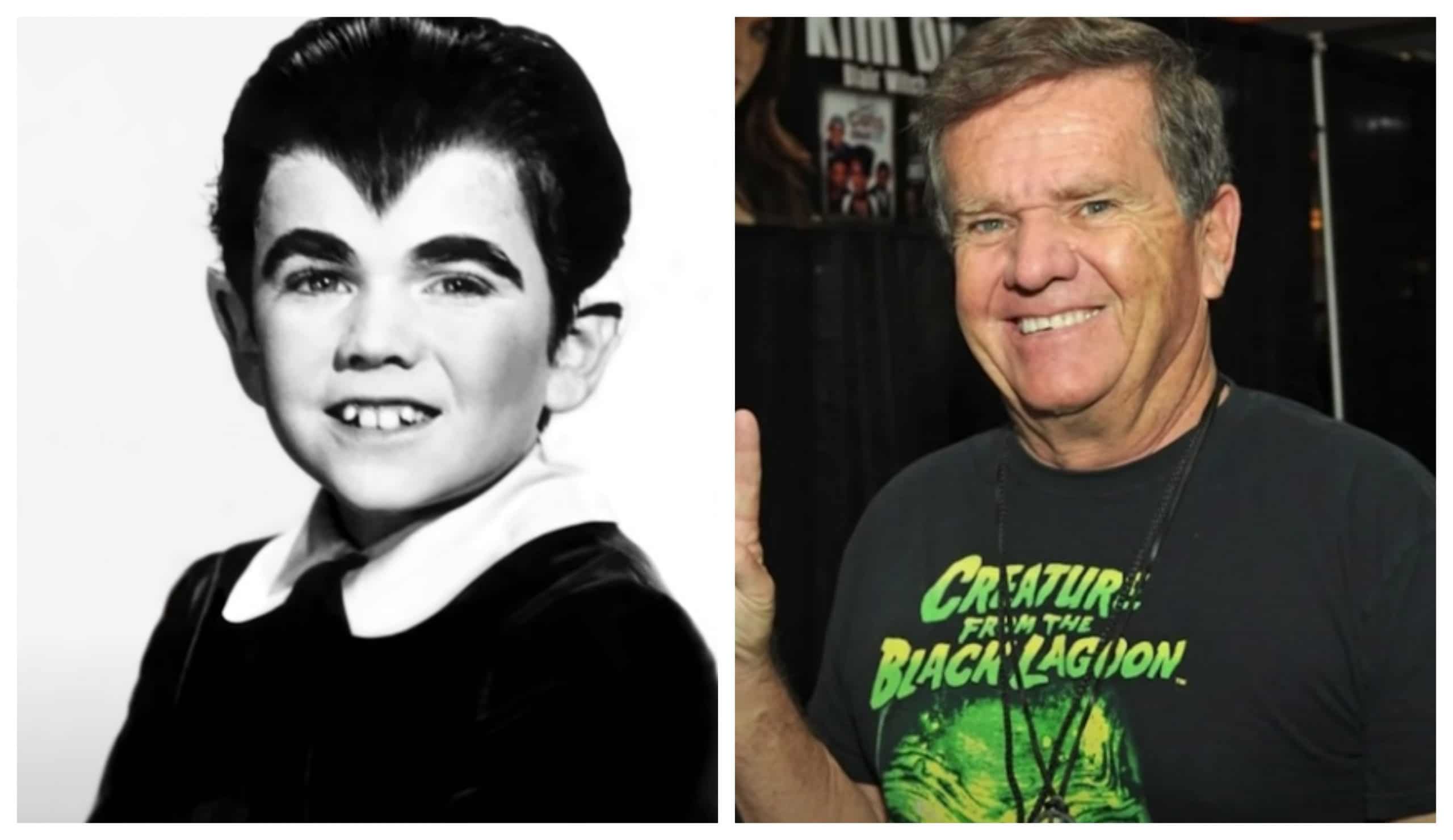 The youngin' of the family, who somehow is a werewolf despite having a Frankenstein lookalike and a vampire for parents! When asked how he landed the role of Eddie, Patrick recalled "I had a lot of experience. But maybe it was because my fangs were my own teeth. even when I closed my mouth they stuck out. In 1961, he made his television debut and he soon got his first regular role on the TV show The Real McCoys in 1963. Then came his Munsters success, when he was only about 11 years old!
The '70s continued Butch's wild ride, with a role in a wild show- Sid and Marty Krofft's Saturday morning children's program Lidsville.  Butch Patrick recorded a pop record to the tune of The Munsters theme in the early '80s called "What Ever Happened to Eddie?" as Eddie and the Monsters. In 2011, Butch announced that he had been diagnosed with prostate cancer, but at 69 years old, he's doing well today. After dabbling a little too much in drugs and alcohol, he's clean and sober and actually still acting, mostly in low-budget flicks or shorts, but hey, keep at it, Butch!
7. Pat Priest (Marilyn Munster)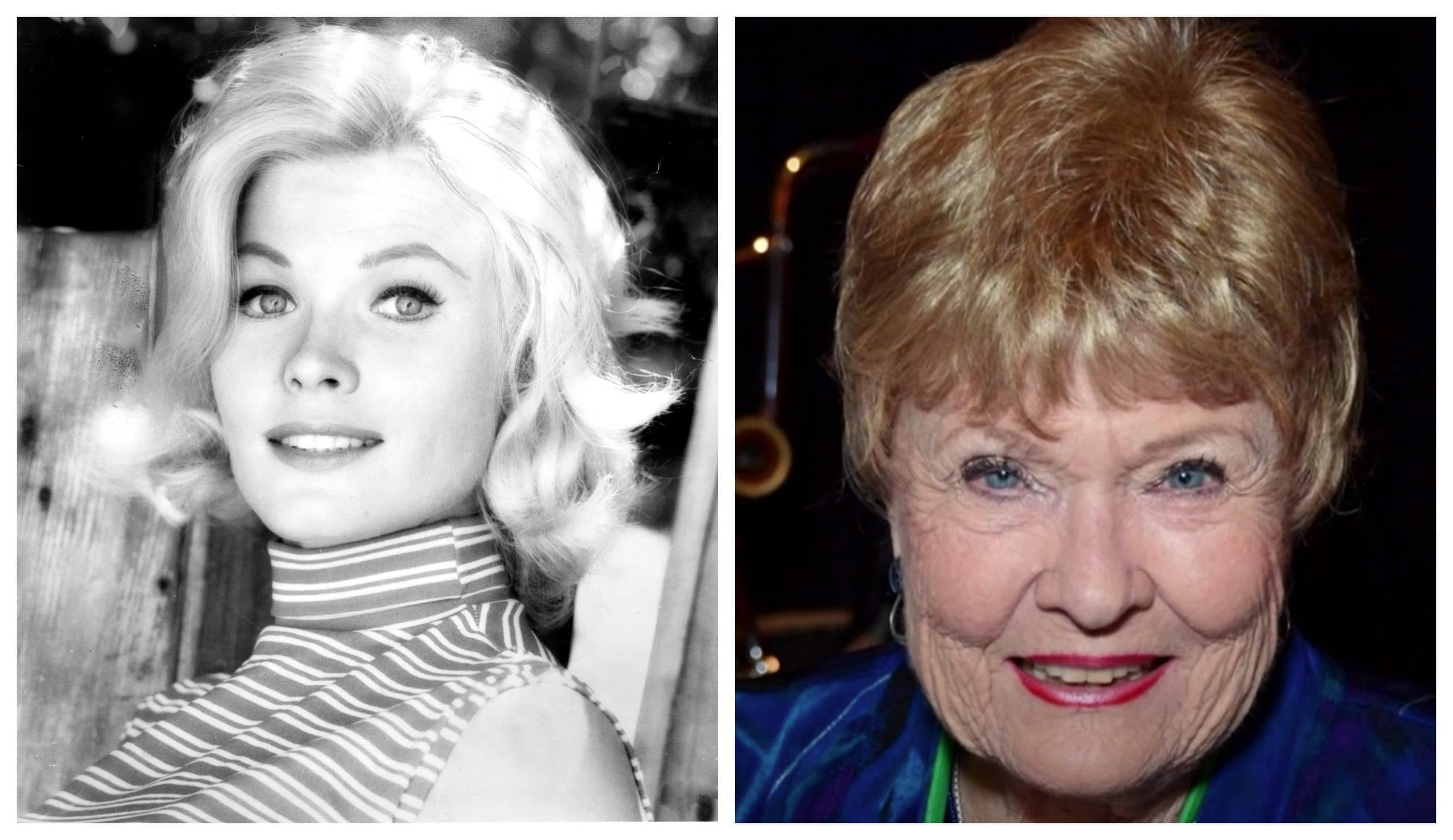 Pat looked so much like the original Marilyn actress Beverley Owen, most viewers never knew the swap occurred. Marilyn was Herman and Lily's niece and was the only member of the family who had a normal appearance, and although she was beautiful, The running gag was that she was keenly aware of just how "ugly" or "plain" she was, compared to her ghoulish relatives.
Priest worked as a singer and actress on local television stations in her early years and really hit the big time in 1964 with the Munsters, as well as a role on the hit show Perry Mason.  She would also appear in the film Easy Come, Easy Go with Elvis Presley in 1967, Priest retired from acting in 1976. She was restoring and selling homes in Idaho, where she has lived for over two decades.  In 2001, Priest was diagnosed with non-Hodgkin's lymphoma but was able to finish treatments and has been in remission since. And at 86 years old, she still attends nostalgia conventions that feature Munsters memorabilia.
There you have it. It's hard to believe that this awesome, fantasy-filled show only ran for two seasons, a total of 70 episodes! Who was your favorite character from the show? Let us know in the comments, we read them all.
FAQs
Is The Munsters movie kid friendly?
It depends on which specific Munsters movie you are referring to, as there have been multiple adaptations over the years. Generally speaking, The Munsters is considered family-friendly entertainment with a comedic and light-hearted tone.
Is The Munsters a comedy?
Yes, The Munsters is primarily a comedy. It is a classic sitcom that originally aired from 1964 to 1966. The show revolves around the humorous and quirky lives of the Munster family, who are a fictional family of monsters. The series often plays on the contrast between the Munsters' monstrous appearances and their warm-hearted and humorous personalities, leading to comedic situations and interactions.
Was The Munsters a hit?
Yes, The Munsters was considered a hit during its original run. While it had a relatively short initial run from 1964 to 1966, the show gained a significant following and became a cultural phenomenon. It was well-received by audiences, particularly for its unique blend of comedy and the charming portrayal of the Munster family. Despite its relatively brief lifespan, the show has remained popular over the years through syndication and subsequent adaptations, making it a memorable and influential part of television history.