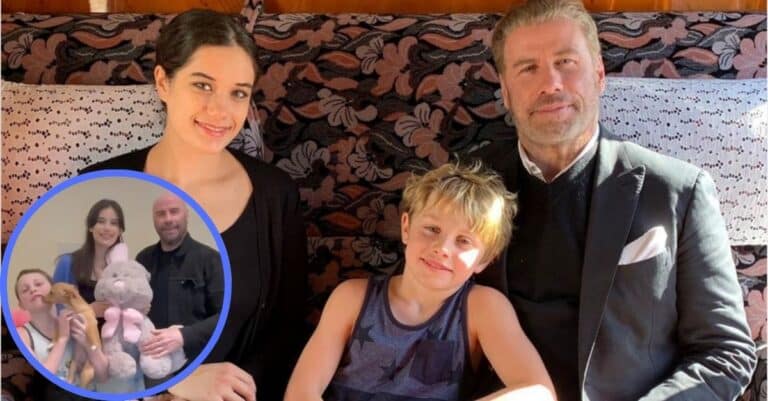 April 17 marked Easter Sunday around the world, and participants celebrated with grand ceremonies and quiet traditions alike. For John Travolta, this Easter, which he celebrated with Benjamin and Ella, marked the first time his family celebrated with the newest addition to the group: Mac N Cheese the puppy.
Mac N Cheese's presence is especially fitting for the holiday of rebirth and hope. The dog is actually a rescue who won America's heart during a presentation at the Academy Awards celebrating Betty White as an animal rights advocate. Now, humans and dogs alike have more reason to celebrate this spring.
John Travolta's family spends Easter with the new puppy
View this post on Instagram
On Sunday, Travolta shared a video on Instagram featuring himself, Ella, Benjamin, a giant stuffed bunny, and a little puppy they affectionately call Mac N Cheese. Travolta writes, "Happy Easter everyone!" in the caption, along with a bunny and newborn baby chick.
In the accompanying video, Travolta, 68, and Ella, 22, are both holding up the large Easter bunny and smiling at the camera – and in Ella's case, smiling at Mac N Cheese as the puppy sniffs at Benjamin, 11, while he holds the newest member of the family.
Mac N Cheese, the new family puppy, comes home just in time for Easter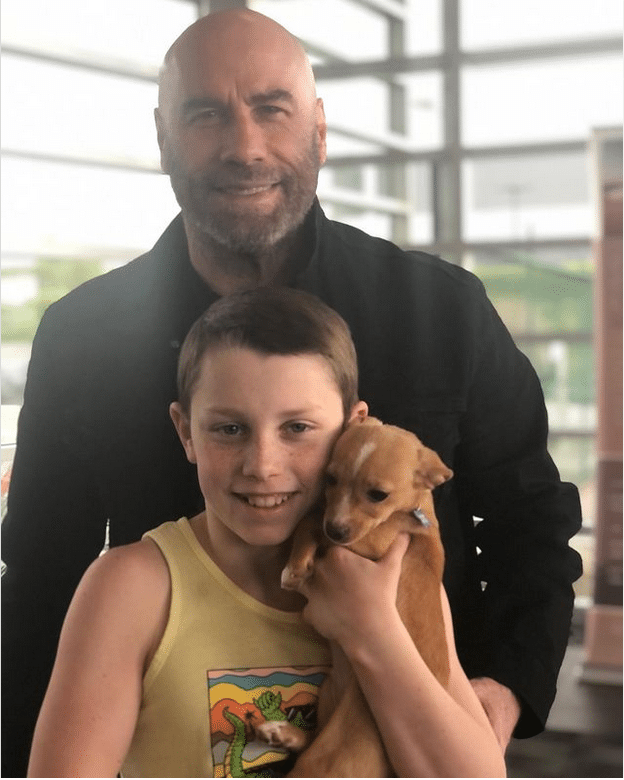 The nation first met Mac N Cheese when Jamie Lee Curtis brought the puppy on stage for her tribute to Betty White. The dog originally came from Paw Works, an animal rescue organization. Apparently, while backstage, Travolta's "eye locked" with the canine's, which he then held in his arms for half an hour.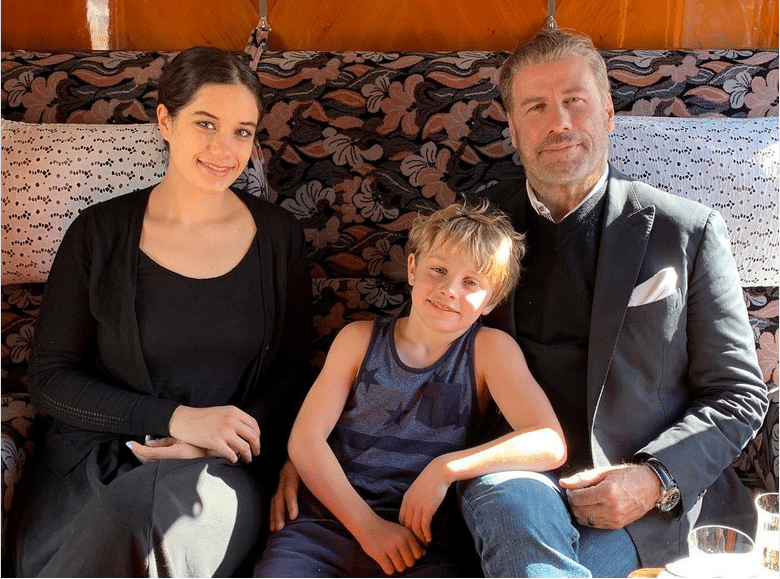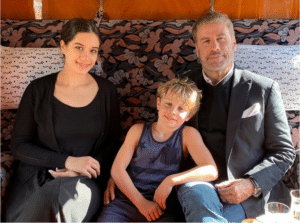 Benjamin was also won over and formally adopted the puppy soon after. From now on, the puppy will be celebrating every holiday with his forever home, all in honor of White who, before her passing on New Year's Eve, was an outspoken animal welfare advocate, an honorary zookeeper, and Los Angeles' Ambassador to the Animals.