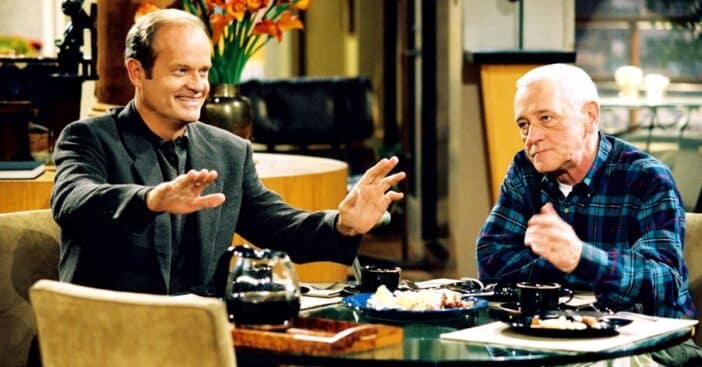 Beneath even the most side-splitting sitcom, underlying tragedy can lurk. It can be woven subtly into the plot, such as with Full House bringing together three men after a family death. Or, in the case of Frasier, important plot points are determined directly because of real, personal hardships. After all, even without a "very special episode," comedies can touch on many serious topics with poise.
In addition to its witty writing and cast built on natural chemistry, Frasier also boasts engaging relationships between the characters as they go about their unique routines. One of the most compelling relationships is between Frasier, played by Kelsey Grammer, and his father, Martin Crane, played by John Mahoney, and many of their interactions are rooted in the real struggles of series co-creator David Lee. Learn how the remarkable lives of others once again shaped the most memorable parts of television history.
David Lee tackled his father's medical needs
Frasier was the brainchild of David Angell, Peter Casey, and David Lee, who co-wrote and co-produced Cheers. It's not every day that a sequel or spinoff has a chance to hold a candle to the original entry, but Paramount felt strongly about a creation inspired by Cheers.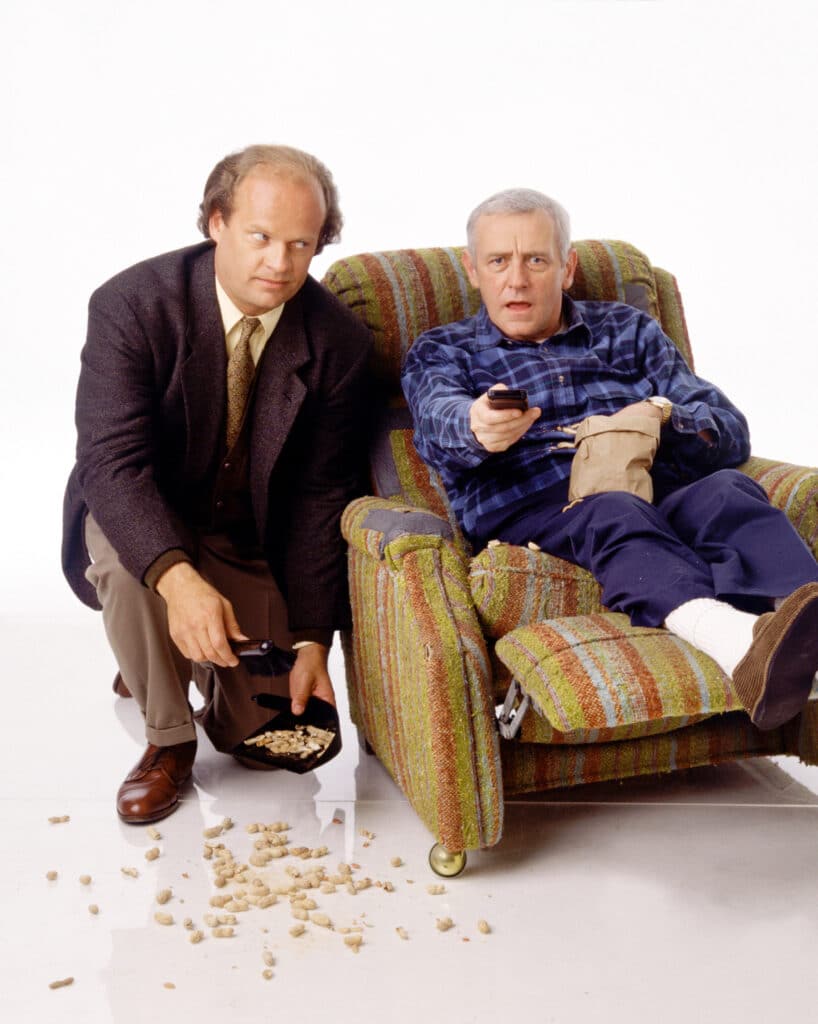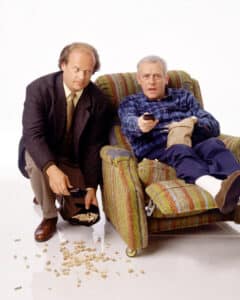 While pitching this Frasier-centric series, though, Lee was confronting family troubles. Around that time, Lee's father suffered a stroke, which resulted in him needing specialized medical care. Lee had overseen securing this medical care. Using this as a plot point can be seen in the initial proposal presented by Lee, Angell, and Casey, who originally envisioned Grammer's character as a paralyzed media mogul, and he would play off of his "street-smart" nurse.
Paramount did not think this approach would lend itself to a lot of humor but the plot point manifested in a different way.
The world is introduced to Frasier and Martin Crane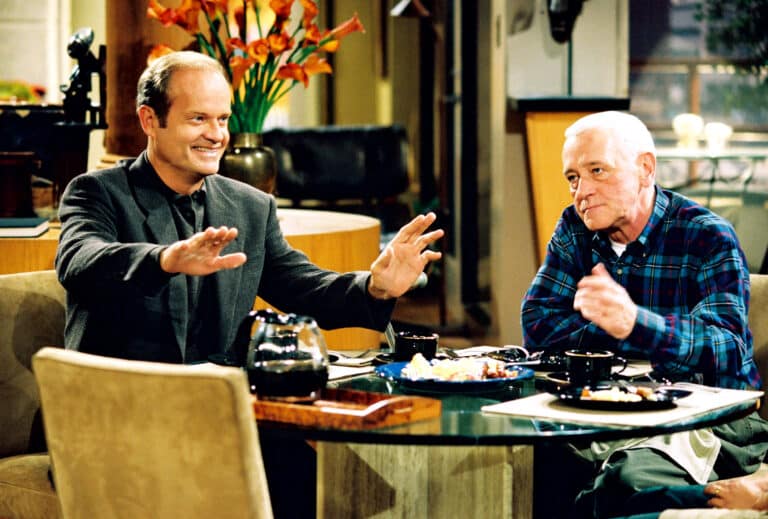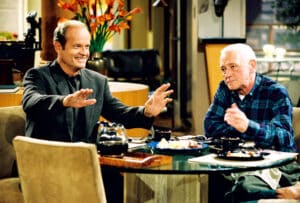 Taking advantage of the success of Cheers, the final form of Frasier brought Grammer back as the character he would play for two decades and introduced his father, Martin. Having nuanced, thoughtful family dynamics was very important to Lee as he coordinated his own father's medical care, which also inspired Martin's need for physical therapy, and so viewers were also introduced to Daphne Moon.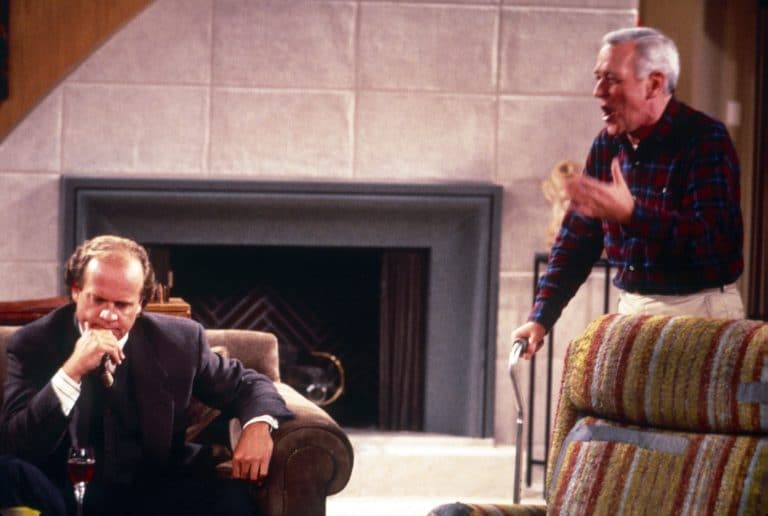 The producers committed to exploring medical needs, though changed it so that Martin required physical therapy after being shot in the line of duty working for the Seattle Police Department, reportedly because mirroring Lee's father's stroke would darken the tone too much. So, this allowed the comedy to be comedic and allowed a serious, grounded issue room to blossom into an engaging plot point, and nurtured an engaging father-son relationship still celebrated to this day. The inspiring power of humanity's capacity for confronting tragedy truly is a bittersweet power.